Application Segment - Display options
Display options

Tile View
The
Tile View
is the default in the
Application Segment
; here, each grouped fitment has its own tile.
The Tile View

icon is in the top right corner

. Here, configured applications and associated inf

ormation are arranged

by Year or Year range.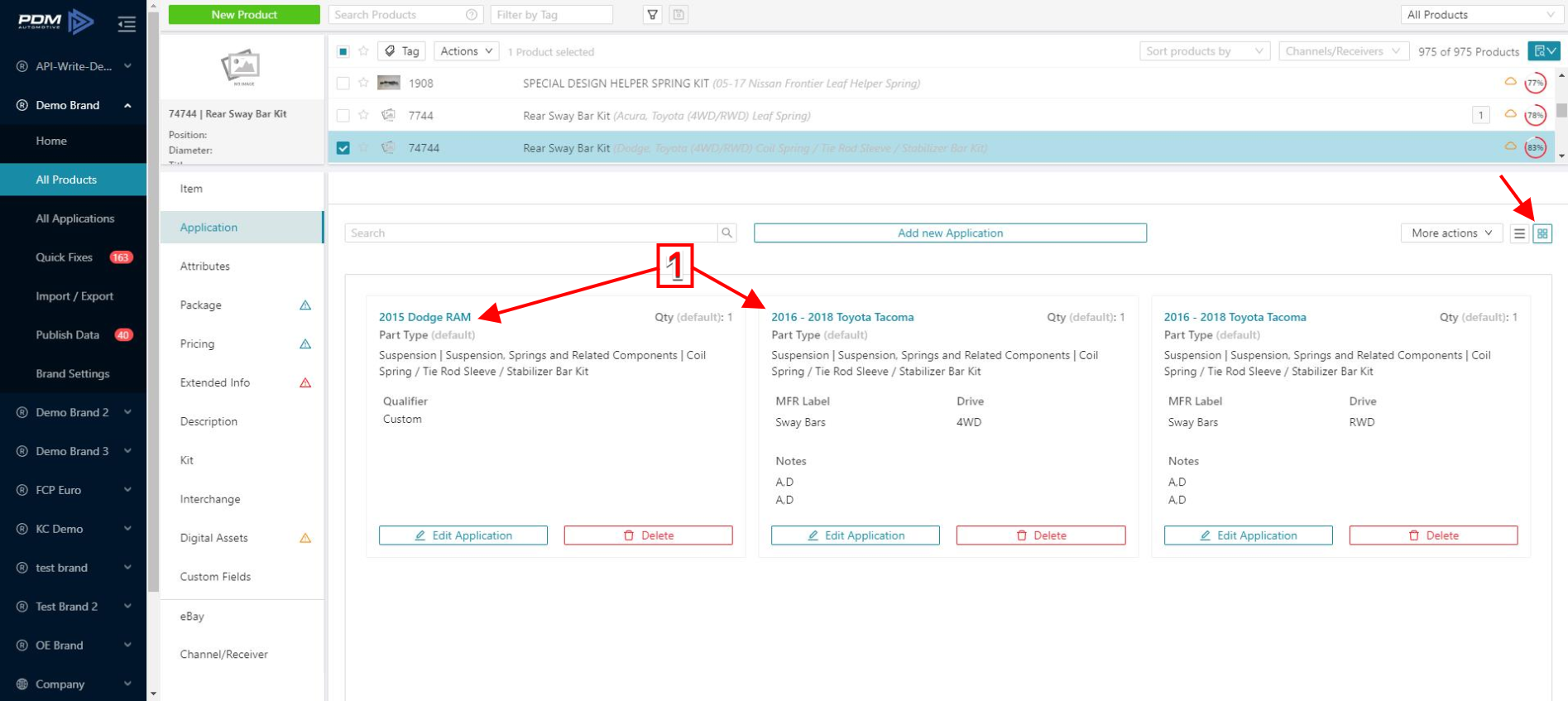 2.
Validation
of the application data is displayed in the Tile View and is also indicated in the respective application tile. Hover over the 'information' icon (i) to get more details about the warnings.
3.
Edit Application
button allows you to edit the configured applications.
4.
Delete button
allows you to delete the configured applications.
5.
Click on a section directly (i.e.,
Make/Model/Year, Part Type, Notes)
to start editing.
List View

The
List View
is optional in the
Application Segment
. Each grouped fitment is displayed as a row of details.
Click on the List View icon (horizontal bars) in the top right of the Application Segment.

Application data validation types are listed in the drop-down menu (Only VCDB, Overlap Validation).

Application types are listed in the dropdown according to the validation selection:


If you choose the Only VCDB Validation

, you have options to view

All Applications

,

Invalid Applications Only,

and

Valid Applications Only.

Edit the application by clicking on the Edit icon.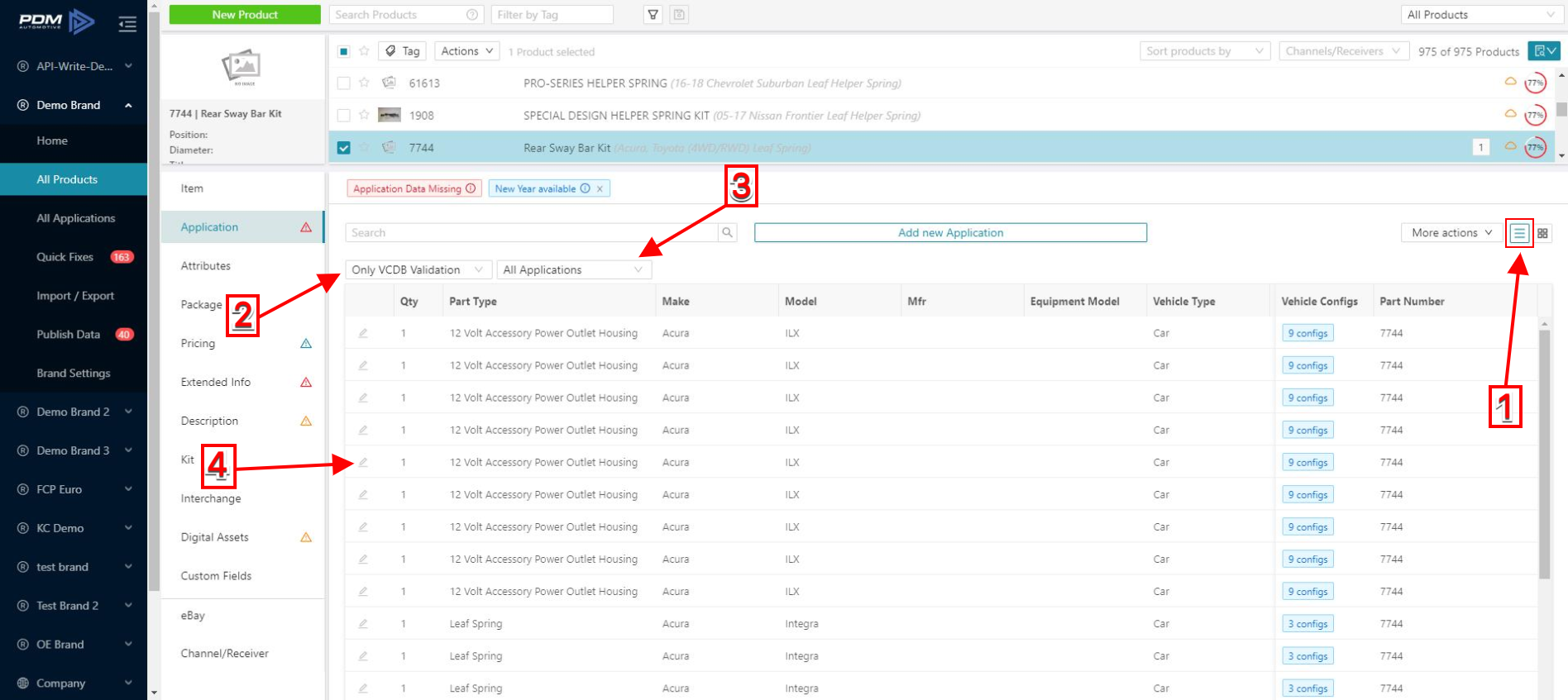 Related Articles

Application Segment - Add new Application

Add new Application When adding a new application for a product, PDM will color code available Subconfigurations (i.e., sub-models) based on selected Make, Model, and Year / Year range. Select a Brand and click All Products. ...

Application Segment Overview

Application Segment Overview In the Application segment, you provide information on vehicle fitments. Applications can be configured on multiple levels. Applications are defined in the following order : Year Make Model Sub configurations (Engine, ...

Application Segment - Default Values

Default Values In the Application Segment, you can add default values to all applications within a product at the same time. Overwriting the default values for specific applications is also possible. Position The Position provides information about ...

Improving Application Data

Partially Valid/Invalid Application Data PDM is constantly analyzing your product data for potential improvements. You can easily identify and fix the application data updates with the help of the color-coding feature. Green indicates that the ...

Advanced Import Options

Advanced Import Options The Advanced Import Options tool offers you a variety of additional options to include in your imports. The Advanced Import Options work only in Excel imports. Advanced Import Options is an add-on. If you are interested in ...