Application Segment - Add new Application
Add new Application

When adding a new application for a product,
PDM will color code available Subconfigurations (i.e., sub-models)
based on selected
Make
,
Model
, and Year / Year range.
Select a Brand and click All Products.

Select Application segment.

Select a product from the Catalog.

Click in Add New Application.





Select a year or click and drag over a range of years. The submodel options are now color-coded:


Green indicates the sub-model is valid for the entire selected year range.


I

Orange indicates the sub-model is valid for the sub-selection of the selected year range.


Red indicates the sub-model is not valid for any of the selected year ranges.



7.
Color-coding also applies to sub-configurations. For example,
suppose you choose
the
Non-ABS
option (coded
I
Orange > partially valid). In that case, the
Year
column will re-color-code itself to indicate for which specific years this sub-configuration is valid (valid only
1995-1998
).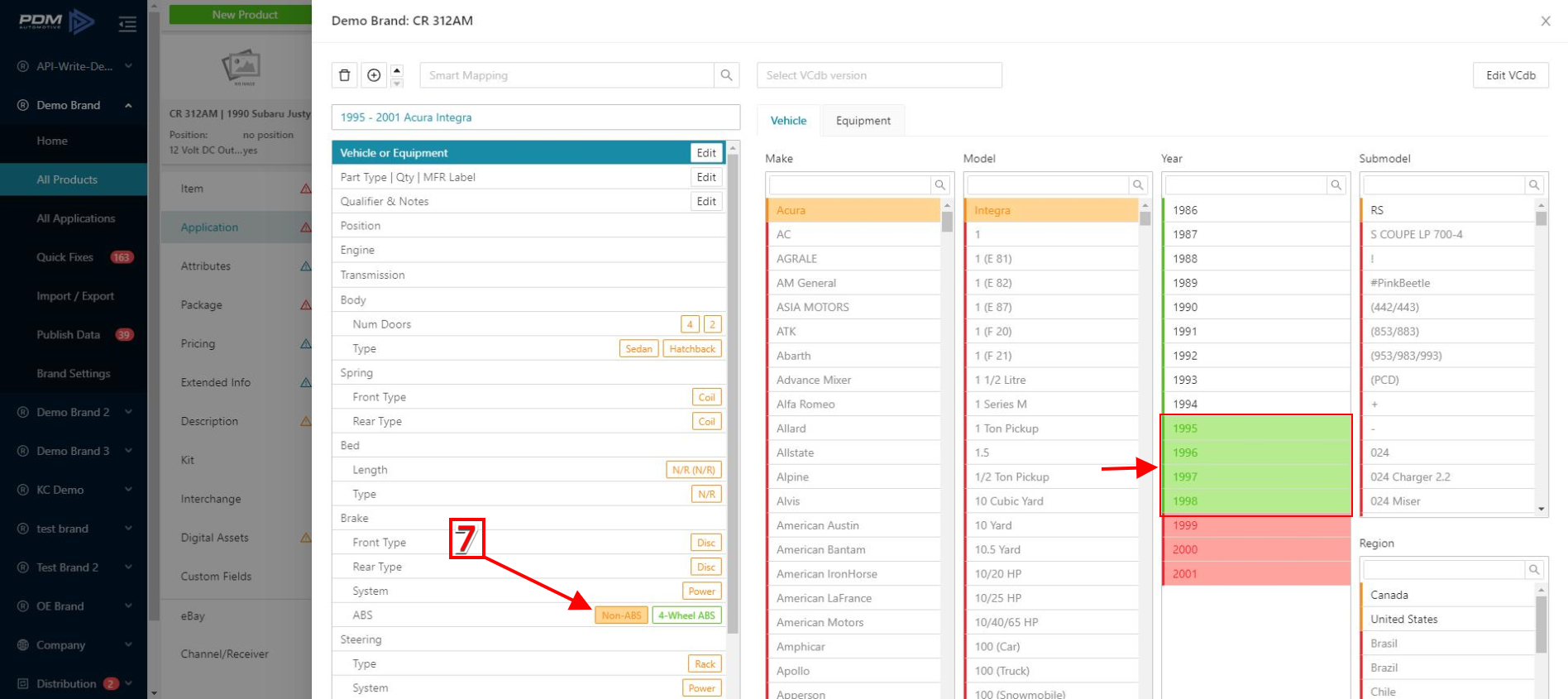 8. Color-coding information is saved in the Application record.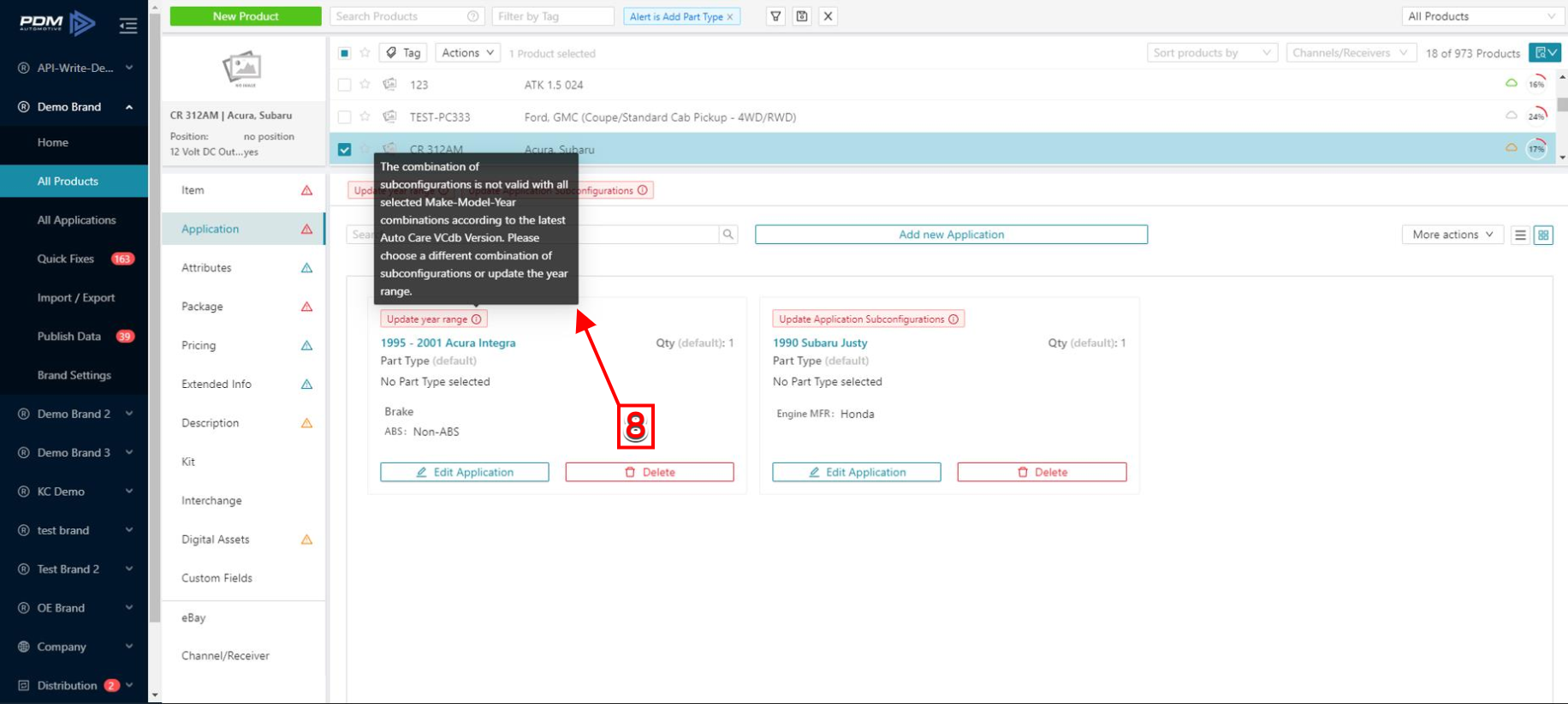 Related Articles

New Year Quick Fix

New Year Quick Fix New Year Quick Fix analyzes all applications and identifies products for which the most recent year is not selected. The PDM recommendation engine creates a notification, and you can choose to confirm or decline the ...

Application Segment Overview

Application Segment Overview In the Application segment, you provide information on vehicle fitments. Applications can be configured on multiple levels. Applications are defined in the following order : Year Make Model Sub configurations (Engine, ...

Application Segment - Display options

Display options Tile View The Tile View is the default in the Application Segment; here, each grouped fitment has its own tile. The Tile View icon is in the top right corner. Here, configured applications and associated information are arranged by ...

Application Segment - Default Values

Default Values In the Application Segment, you can add default values to all applications within a product at the same time. Overwriting the default values for specific applications is also possible. Position The Position provides information about ...

New Engine / New Transmission Quick Fix

New Engine / New Transmission Quick Fix This feature looks at the entire catalog to see if any vehicles have the same engine or transmission as vehicles already mapped to product applications. 1. The New Engine tab shows the number of products ...