Account-level users have an additional option for assigning application data inheritance relationships.
Bundle Feature
is an upgrade version of the default
Link Application feature
. In
Link Application
, parent-child relationships are created by assigning parents within the child product.
Bundle Feature
allows you to quickly create multiple inheritance relationships within a parent product by assigning children, in which you can define details like order, qualifiers, notes, position, etc.
4. Order of the child products can be assigned. Saving changes will automatically reorder the rows.

5.
For easier identification, you can add a text field called
Reference
to child products.
6. All applications
(All IDs)
are linked to the newly added child products by default, but you can divide up assignments using the
ID
field.
You can assign multiple application IDs to one child product.
7.
Click on the
Qualifier
or
Note
text field to open the
Bundle Qualifiers & Notes
window.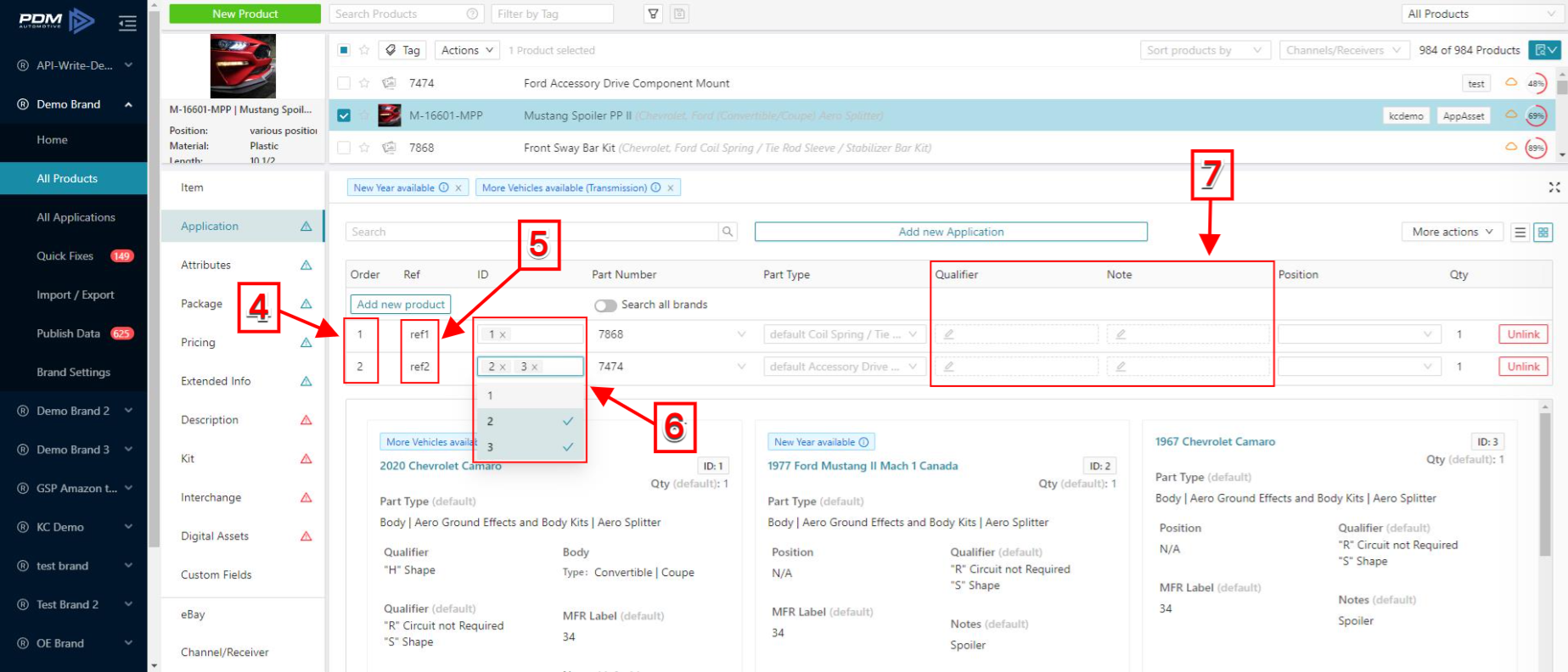 Add Qualifiers & Notes. Click Save when you are done.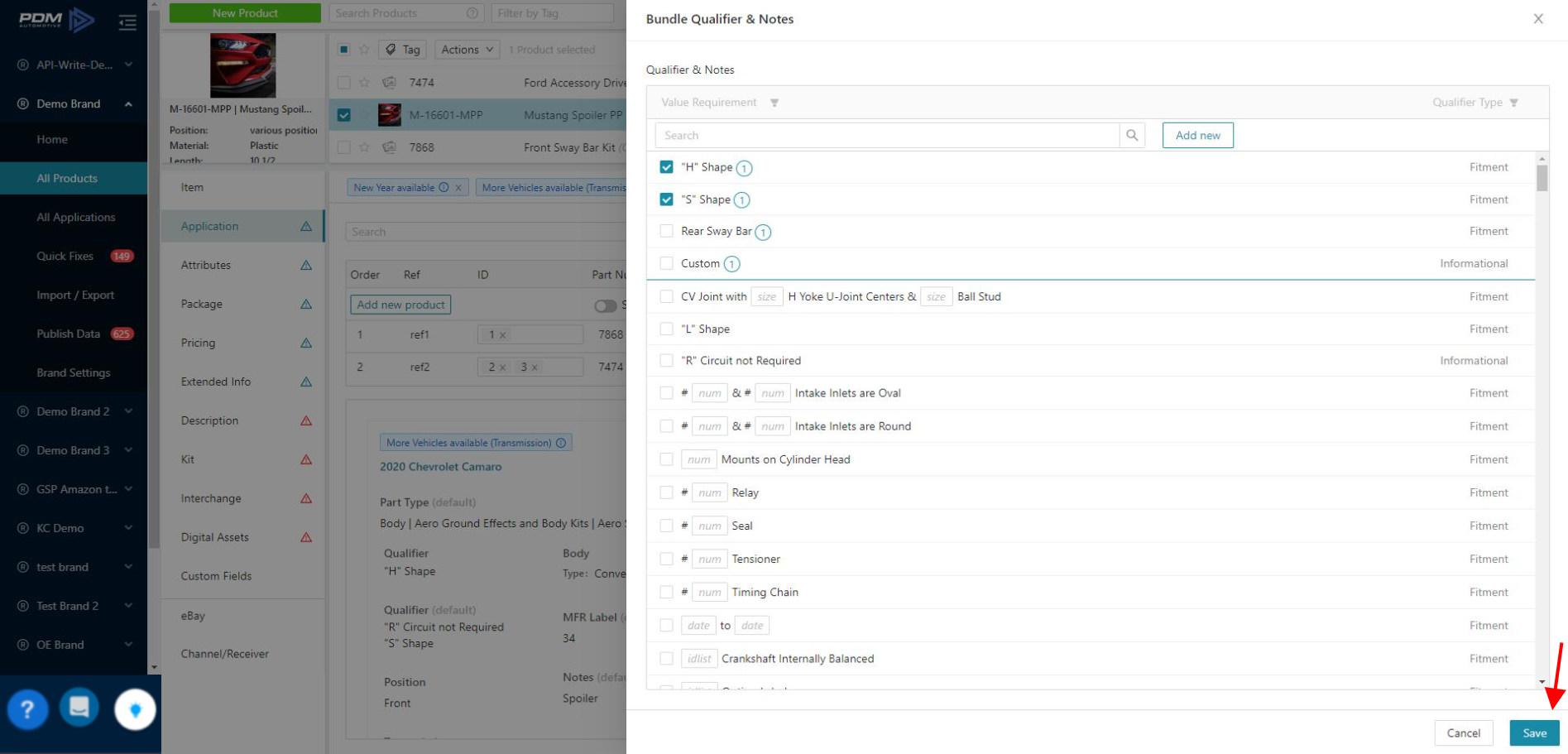 8. Click the
Position
dropdown and choose a position from the list.
10.
Click
Save
to add the Child Product.
Click
Unlink
to remove the child from the parent product.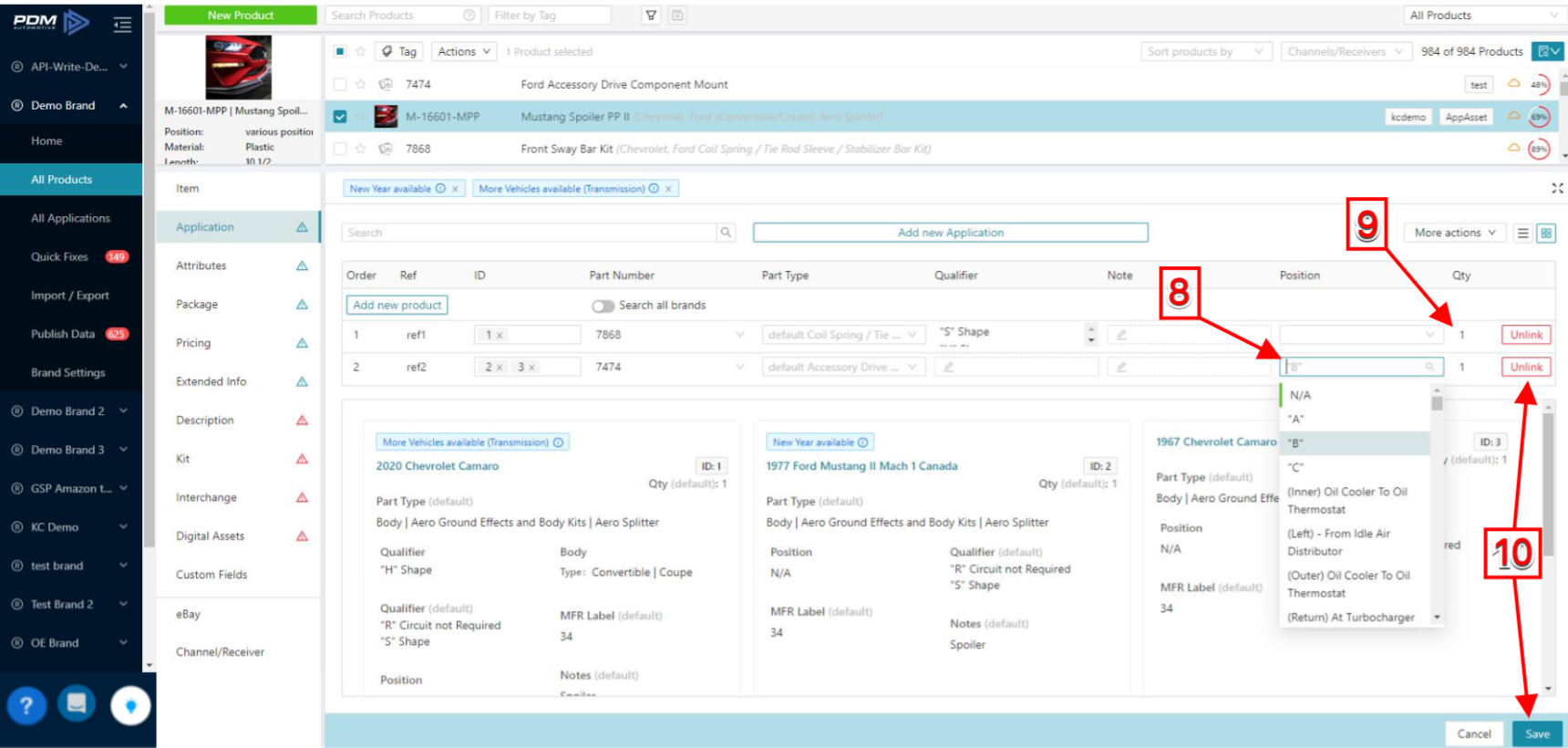 Related Articles