All Applications - Overlap Validation
Overlap Validation
solves application conflicts
within
a product.
Duplicate Validation
solves application conflicts
between
products.
When no subconfiguration is chosen for
application entries in
ACES
,
PDM
assumes ALL subconfigurations are applied (submodel, region, Liter, CC, cylinder, etc.)

This means an application entry with no submodel selected, for instance, will implicitly include all submodels. This conflicts with any other application entries a product might have where a submodel is specified. Overlap Validation allows you to find and solve these application conflicts.

Select Overlap Validation from the dropdown and click on Start Validation.




You can search for specific products or add a filter. Click Update Validation after changing the filter.
The highlighted text indicates Overlapping. In this case, King Ranch is displayed here because that is the submodel selected in the other application entry for that product. Hover over the info symbol for more information.


Click the

edit icon to resolve the conflict.



5. This can be accomplished by adding a submodel for the application entry with no submodel selected or deleting one or more of the application entries.

6. Click Save when you are done.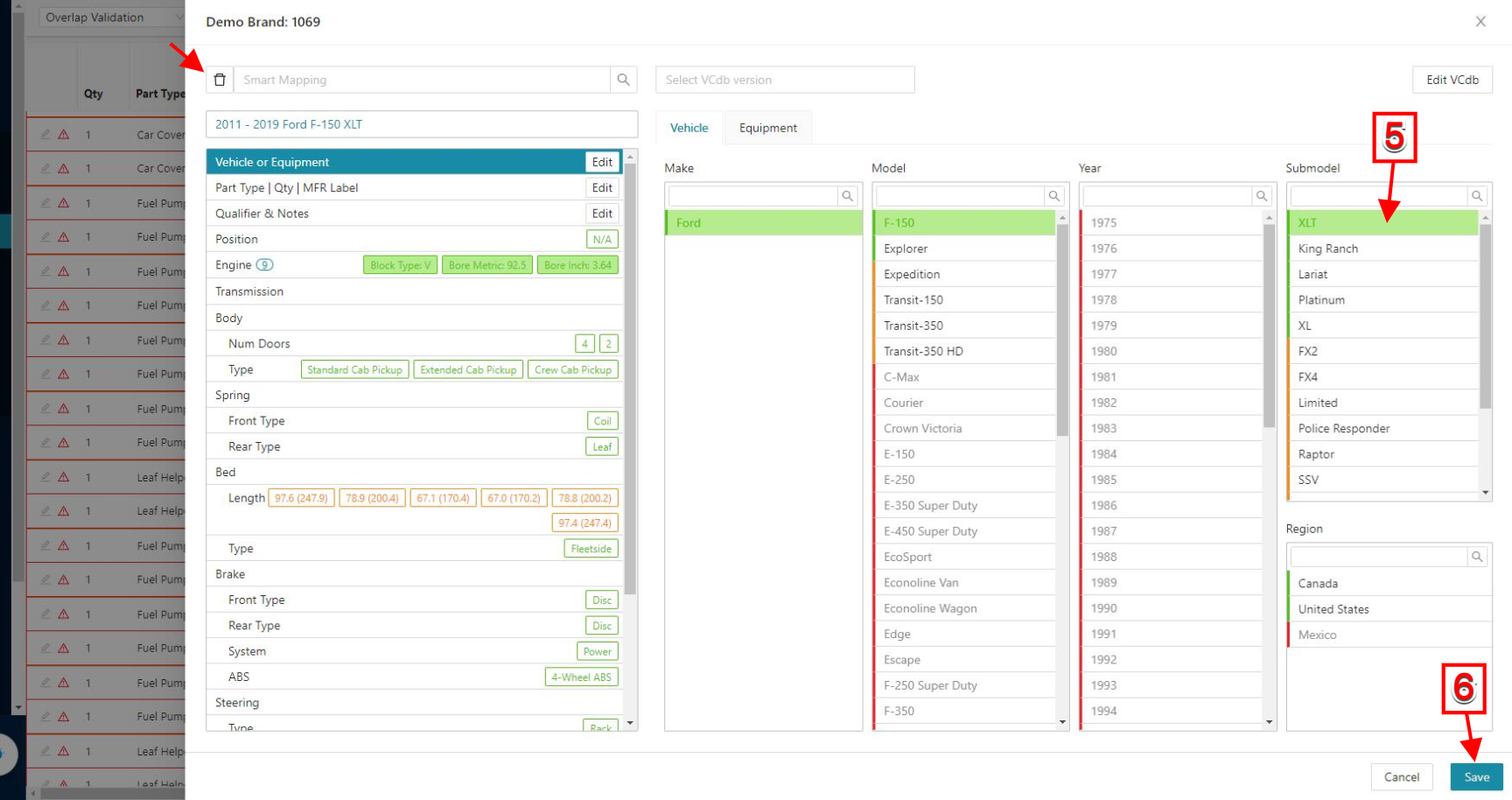 7.
Move the scroll bar to the right to see more
Overlap Validations
.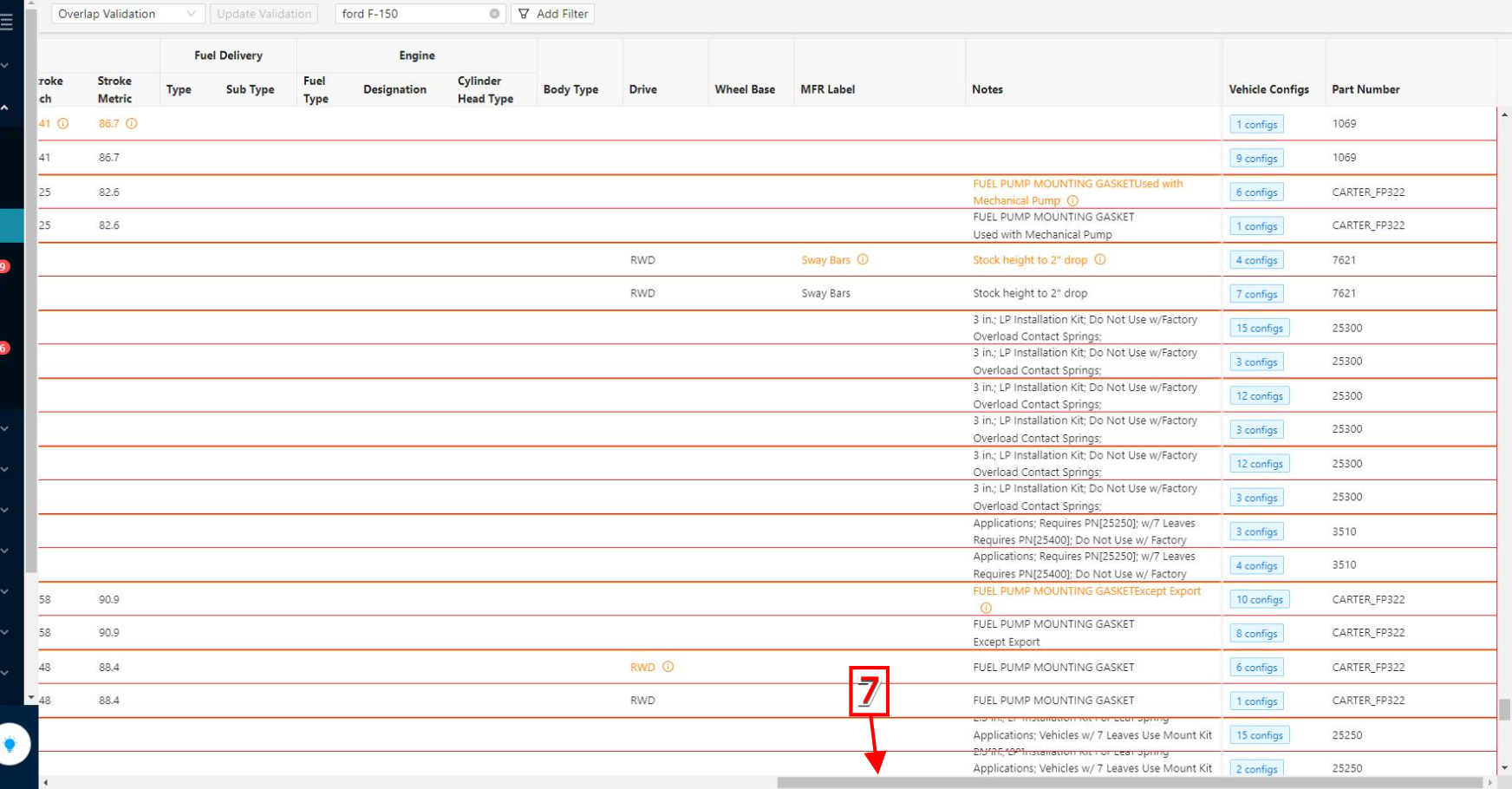 Related Articles

All Applications - Duplicate Validation

All Applications - Duplicate Validation For more information on All Applications, see Overview. This feature allows you to quickly find and fix duplicates. Duplicate Validation solves application conflicts between products. See Overlap Validation to ...

All Applications - Overview

All Applications - Overview The All Applications tab is designed to help you quickly solve problems with the application data. To access the All Applications tab: Select a Brand and click All Applications. You will see information about each ...

Import/Export Applications

Import/Export Applications When updating application values in PDM, like Qualifiers and Notes, you'll need to export these applications, edit them in the excel file and then re-import. You have two options to edit Applications: Applications style ...

Non-VCdb Applications (Grey Market)

Non-VCdb Applications (Grey Market) PDM automatically updates to the latest version of Autocare's VCdb (Vehicle Configuration database) within 7 days of its release. Application/Fitment data is then re-validated to assure compliance. Vehicles that ...

Validation for Prop 65 Information

Prop 65 Information With your PDM account, you are able to follow Autocare's best practice to provide Prop 65 information properly within PIES. Businesses Should refer to official California Proposition 65 sites ...