All Applications - Duplicate Validation
All Applications - Duplicate Validation

For more information on
All Applications
, see
Overview.
This feature allows you to quickly find and fix duplicates.
Duplicate Validation solves application conflicts
between
products. See
Overlap Validation
to solve application conflicts
within
a product.
Use
Duplicate Validation
for validating products with identical fitments but different part numbers.
Select Duplicate Validation from the dropdown and click on Start Validation.




Rows of multiple products with identical fitments are grouped between lines. The conflicts are determined by application/fitment only, not attributes or descriptions.

Note the rows will all have different part numbers. Duplicate Validation is for solving conflicts between different several part numbers. This makes it easier for customers to make purchasing decisions.

Click on the edit button to begin editing the application entry.



5. Invalid entries can be corrected by further distinguishing the fitments that are the same for different products. Apply changes and click Save.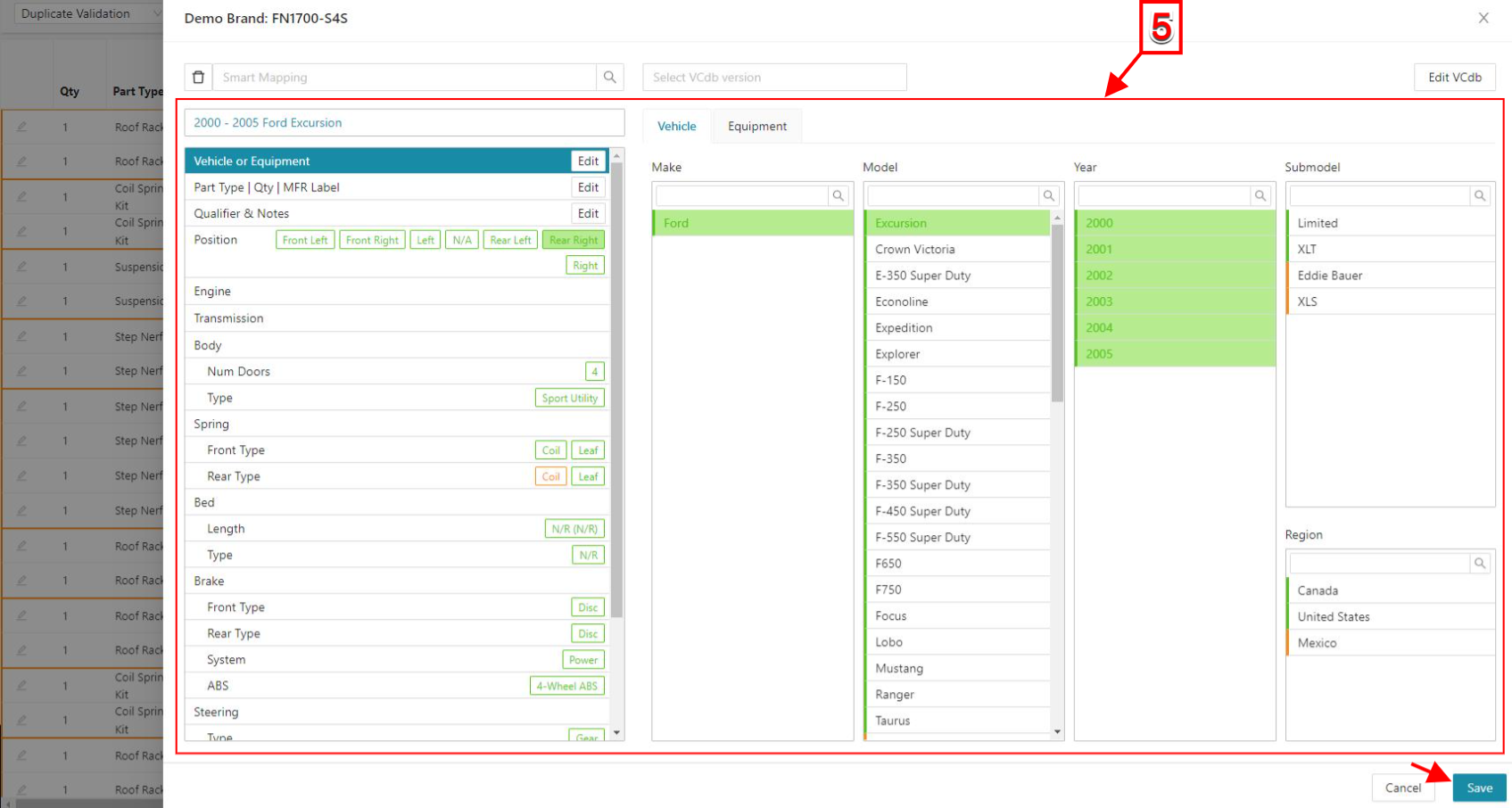 6. You can search for specific products or add a filter. Click Update Validation after changing the filter.

7. Move the scroll bar to the right to see more information.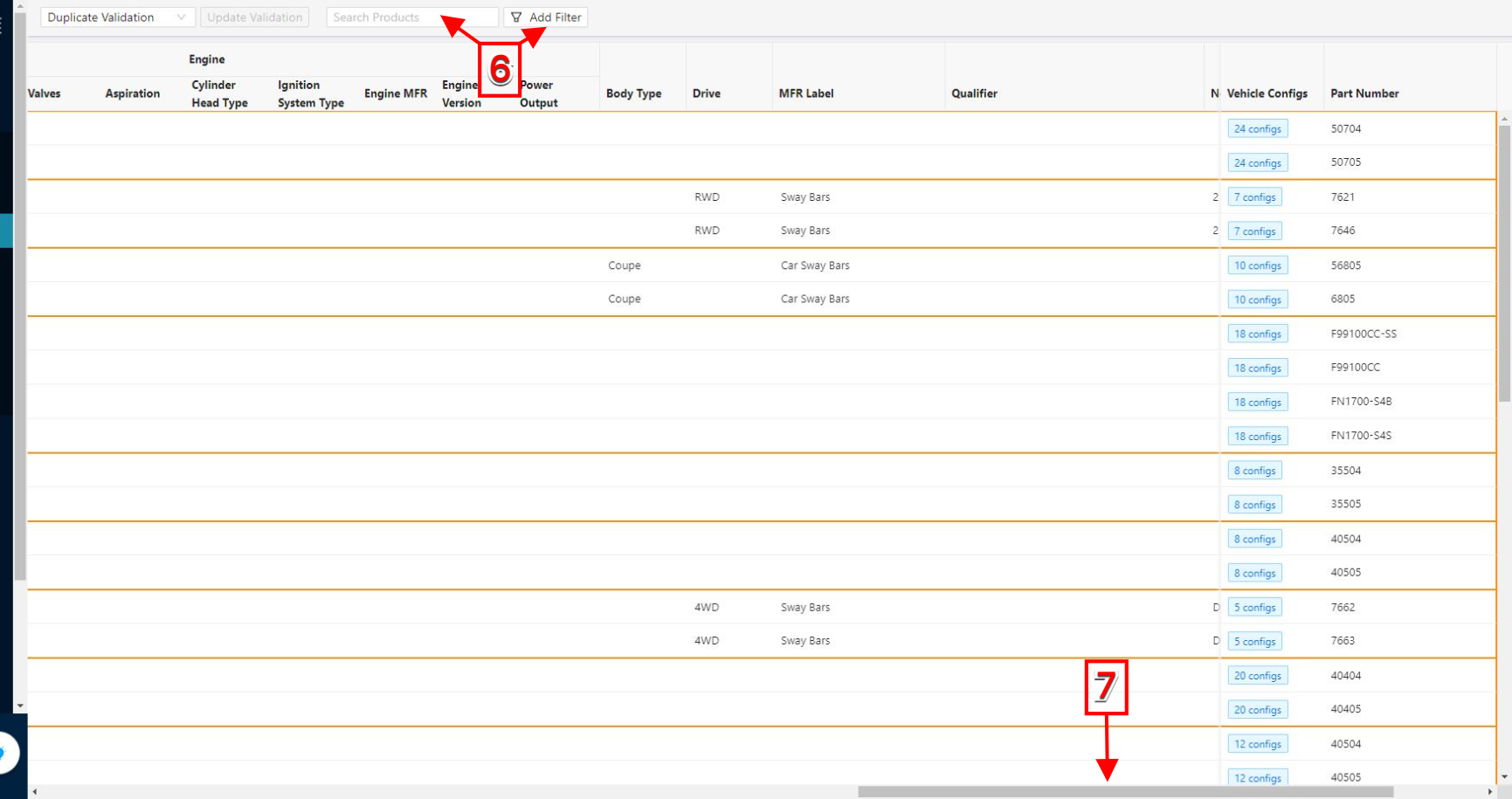 Related Articles

All Applications - Overlap Validation

For more information on All Applications, see Overview. Overlap Validation solves application conflicts within a product. Duplicate Validation solves application conflicts between products. When no subconfiguration is chosen for application entries ...

All Applications - Overview

All Applications - Overview The All Applications tab is designed to help you quickly solve problems with the application data. To access the All Applications tab: Select a Brand and click All Applications. You will see information about each ...

Import/Export Applications

Import/Export Applications When updating application values in PDM, like Qualifiers and Notes, you'll need to export these applications, edit them in the excel file and then re-import. You have two options to edit Applications: Applications style ...

Update Duplicate Notes/Qualifiers

Update Duplicate Notes/Qualifiers PDM allows you to easily find where your data can be improved. There are specific validations that you can turn on in the Scorecards that will show you an alert icon whenever the Notes/Qualifiers are duplicated, ...

Non-VCdb Applications (Grey Market)

Non-VCdb Applications (Grey Market) PDM automatically updates to the latest version of Autocare's VCdb (Vehicle Configuration database) within 7 days of its release. Application/Fitment data is then re-validated to assure compliance. Vehicles that ...