Custom fields are used for anything outside of ACES & PIES
Do you need to maintain additional information outside of
ACES & PIES
? With
PDM,
you can create as many custom fields as you like for your
Receiver account.
This is a useful tool for when you need to add custom data points to your data that the Supplier does not include in their data and makes it easier to add to your internal data as well as your e-commerce site.
Click on Settings and select Custom Fields.

Click to Add new Custom Field.


The
Custom Fields for Receivers
feature is an
add-on
. If you are interested in this, please contact us at
sales@pdmautomotive.com
; we'll be happy to assist you.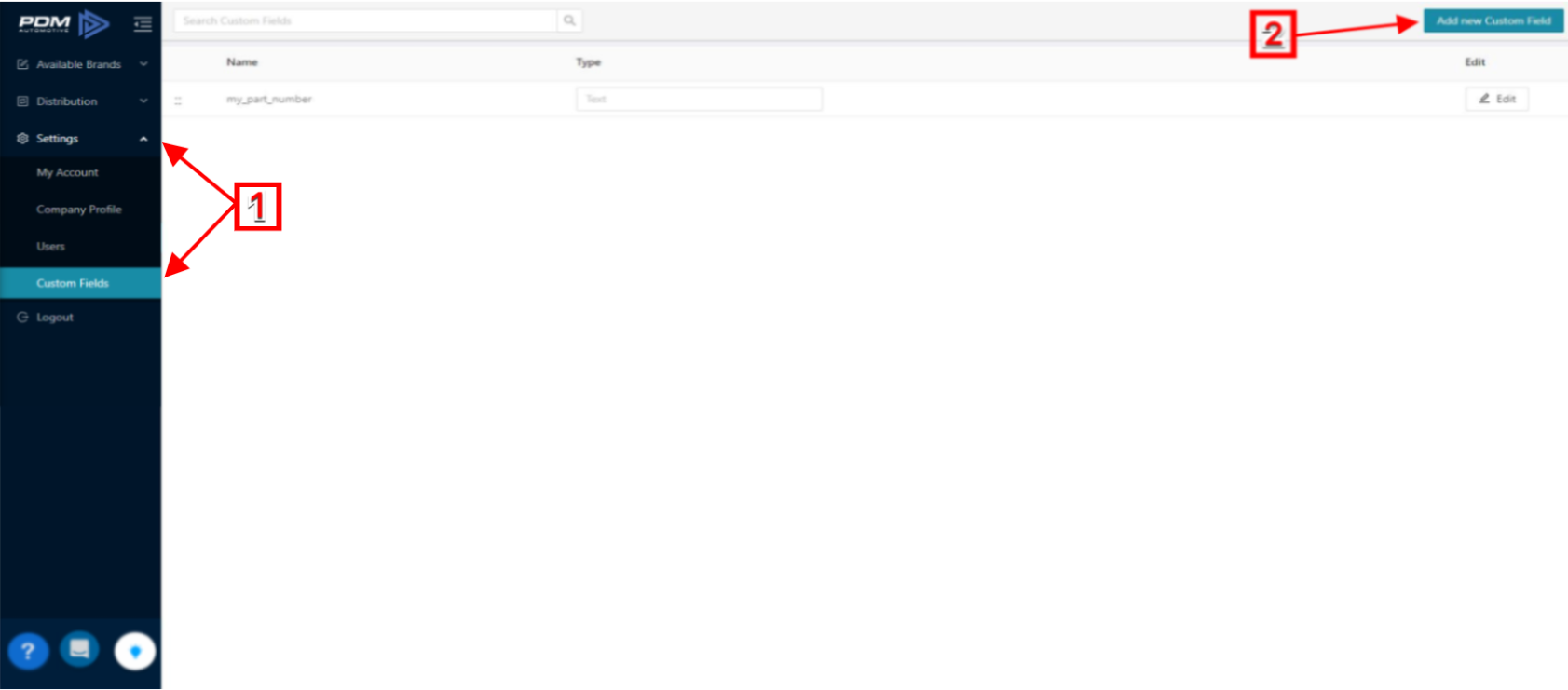 3. Type a name.
4. Select an option from the dropdown and then click Save.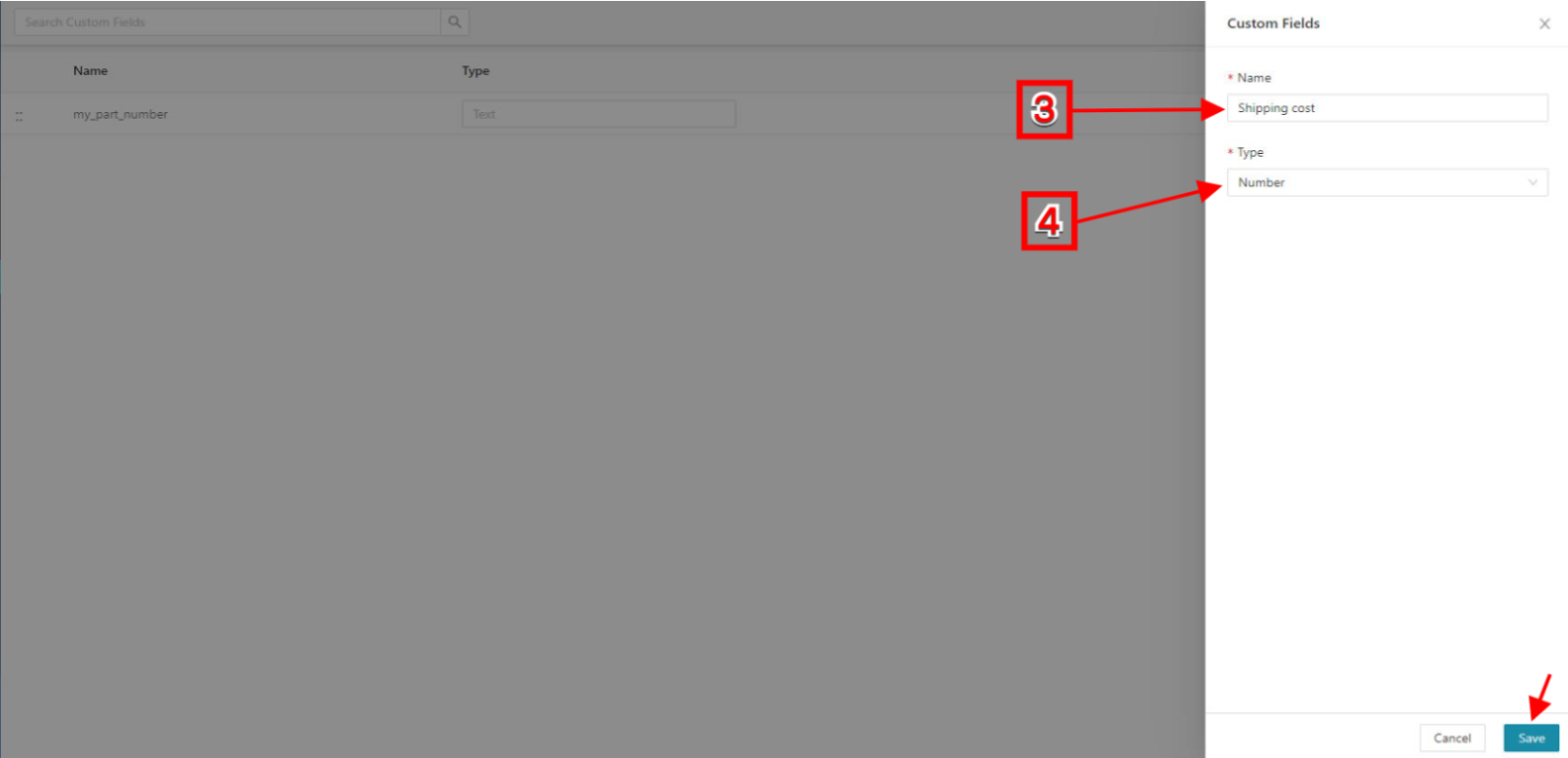 5. There are different types of
Custom Fields
available, and use cases can be various, e.g:
Number: Shipping cost for Price Sheets
Text: Category information for webshop
Dropdown: Multi-Box Package information
Checkbox: Alternative Descriptions
HTML Editor: Inventory Levels

Link: URL for a website
etc.
6. Click
Edit
to make changes.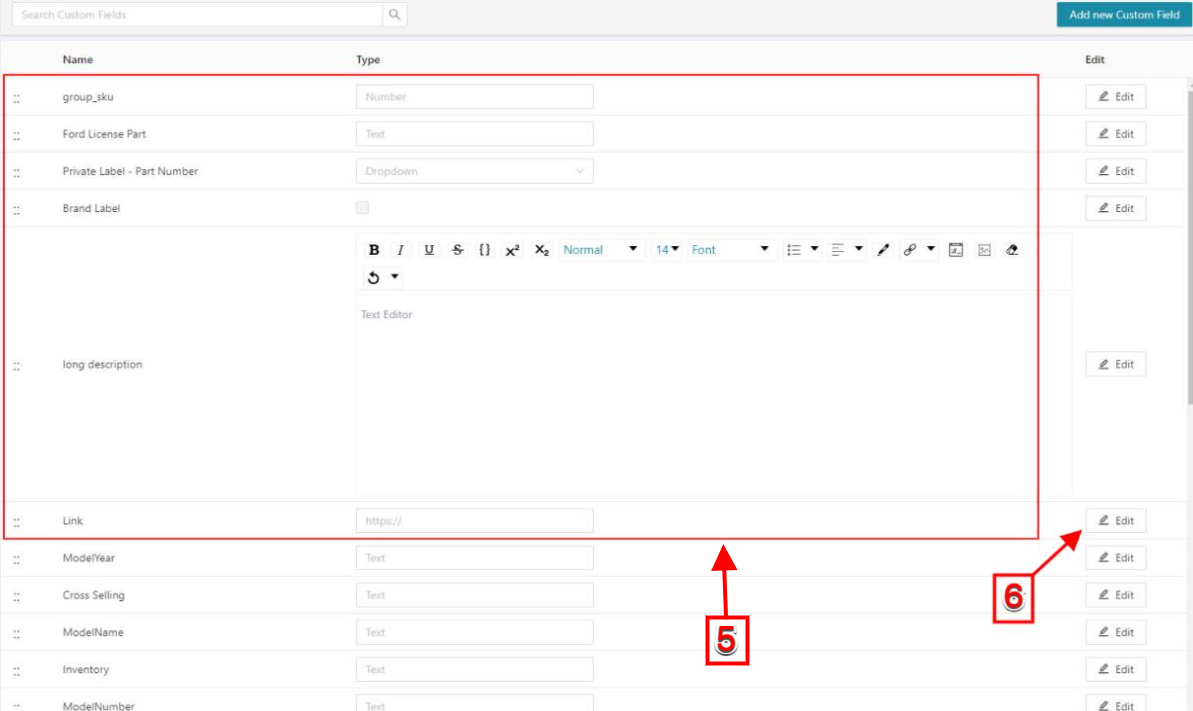 Make necessary changes and then click Save. You can also choose to delete by clicking on the Delete button.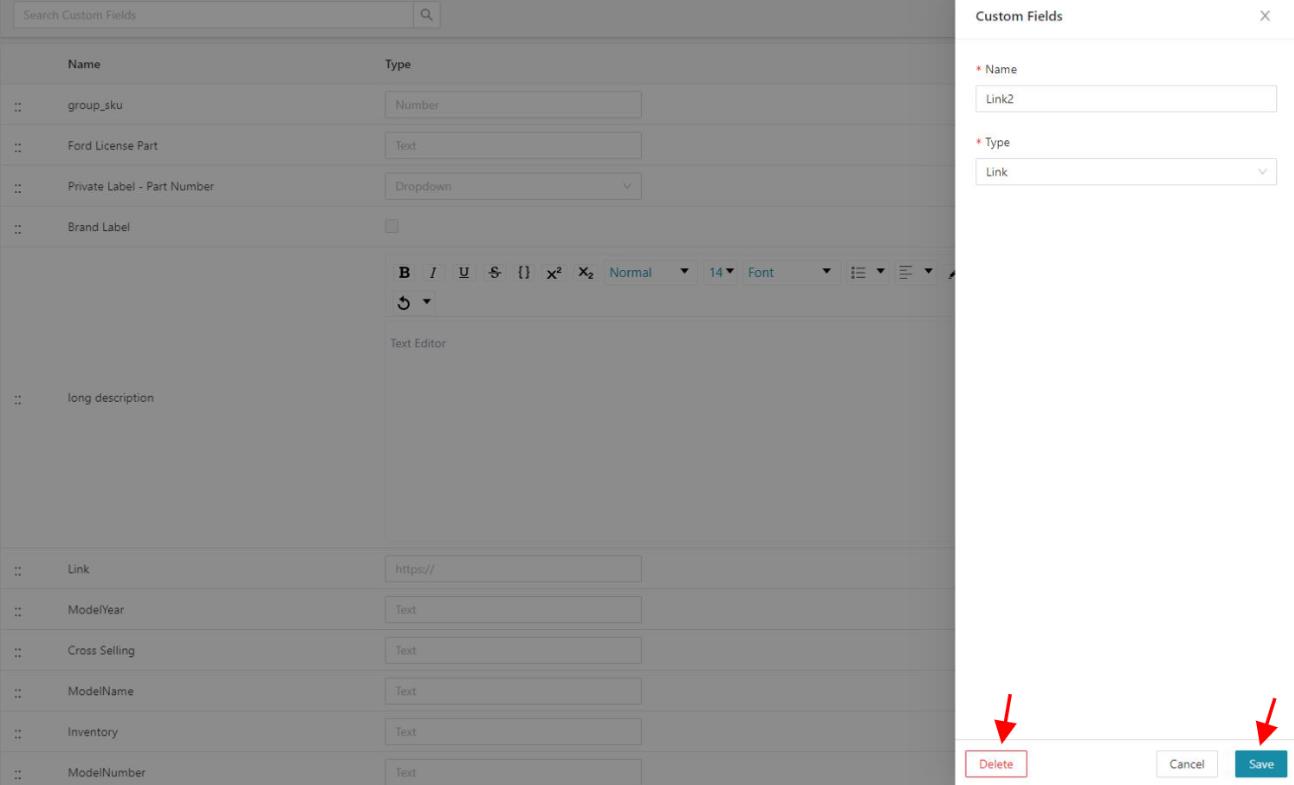 After adding your Custom Fields, navigate to the All Products Catalog, Click on a product and then select the Custom Fields segment, here you can add values to the Custom Fields you created. Don't forget to click Save.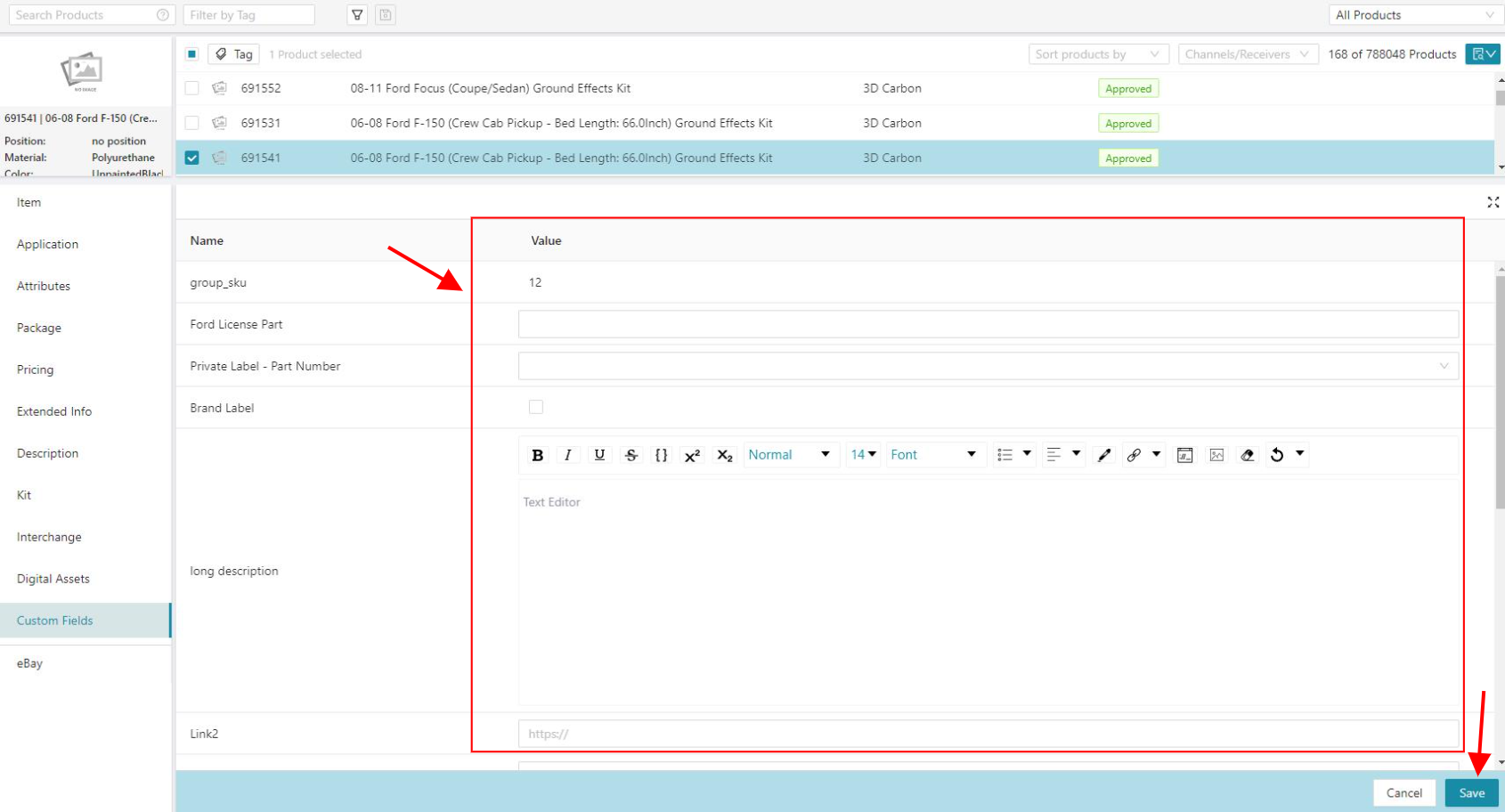 Important! Data provided in the Custom Fields will not be included in the ACES & PIES XML files but is intended to be used to drive alternative channels of your data.
Prepare the File

You can get a file sample by exporting Custom Fields and then reimporting:


1. In the Import/Export tab, click on Export.

2. Select the Brand.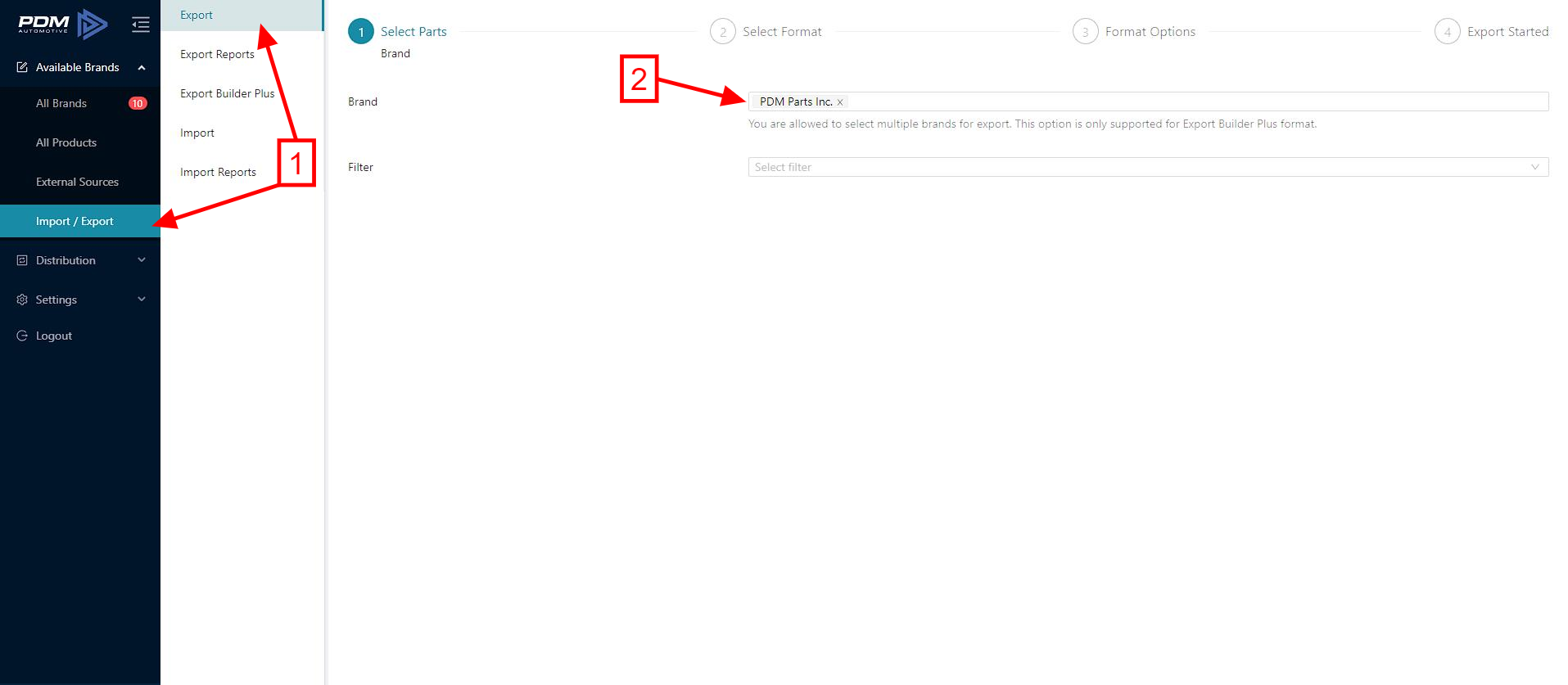 3. Select Excel (Full).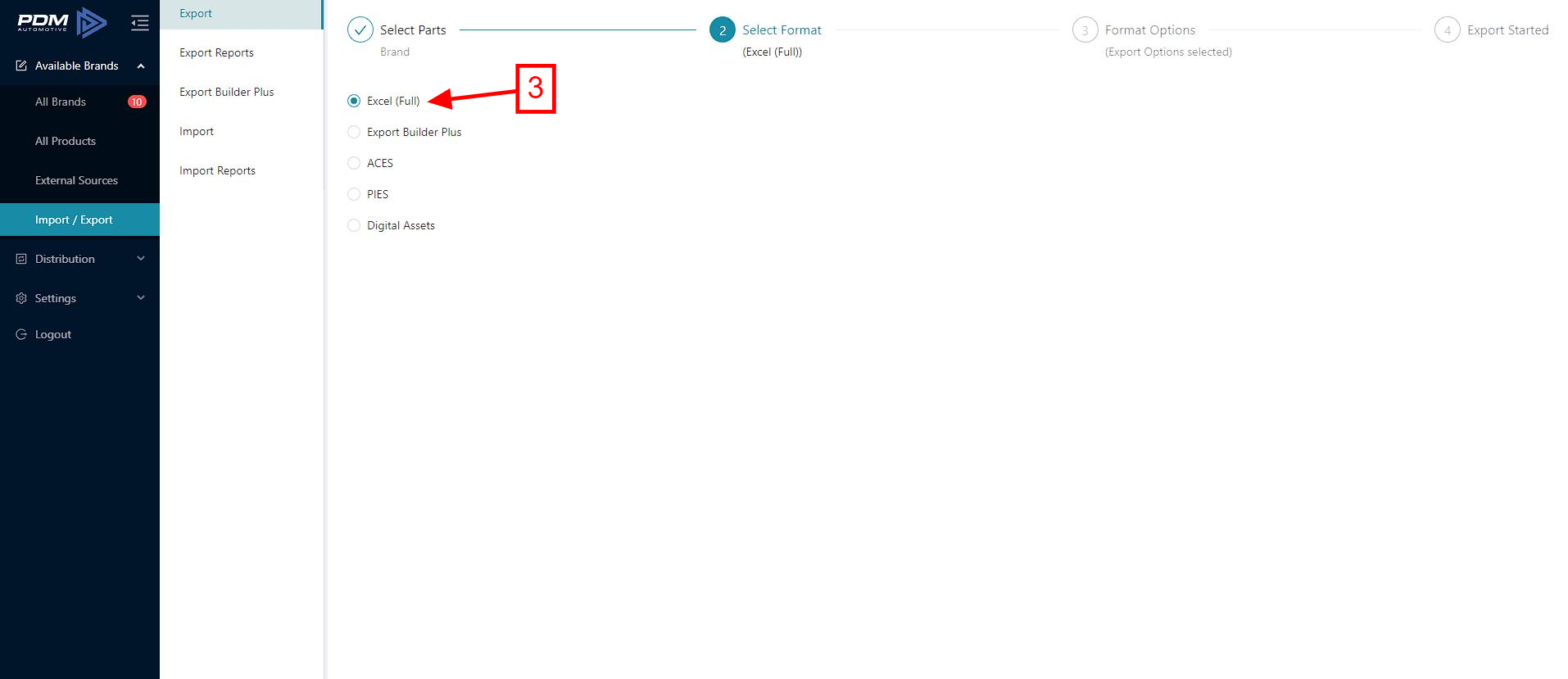 4. Select the Custom Fields segment to export.

5. In order to import Custom Fields successfully on a receiver account, you MUST select "No" for Use autocare brand code. If you select "Yes" then you will only download the AutoCare brand code for a specific receiver, and the import will not work.
6. Click Export.


For importing Custom Fields for receivers, the internal brand code MUST be provided. Otherwise, the imported data will be ignored by the tool.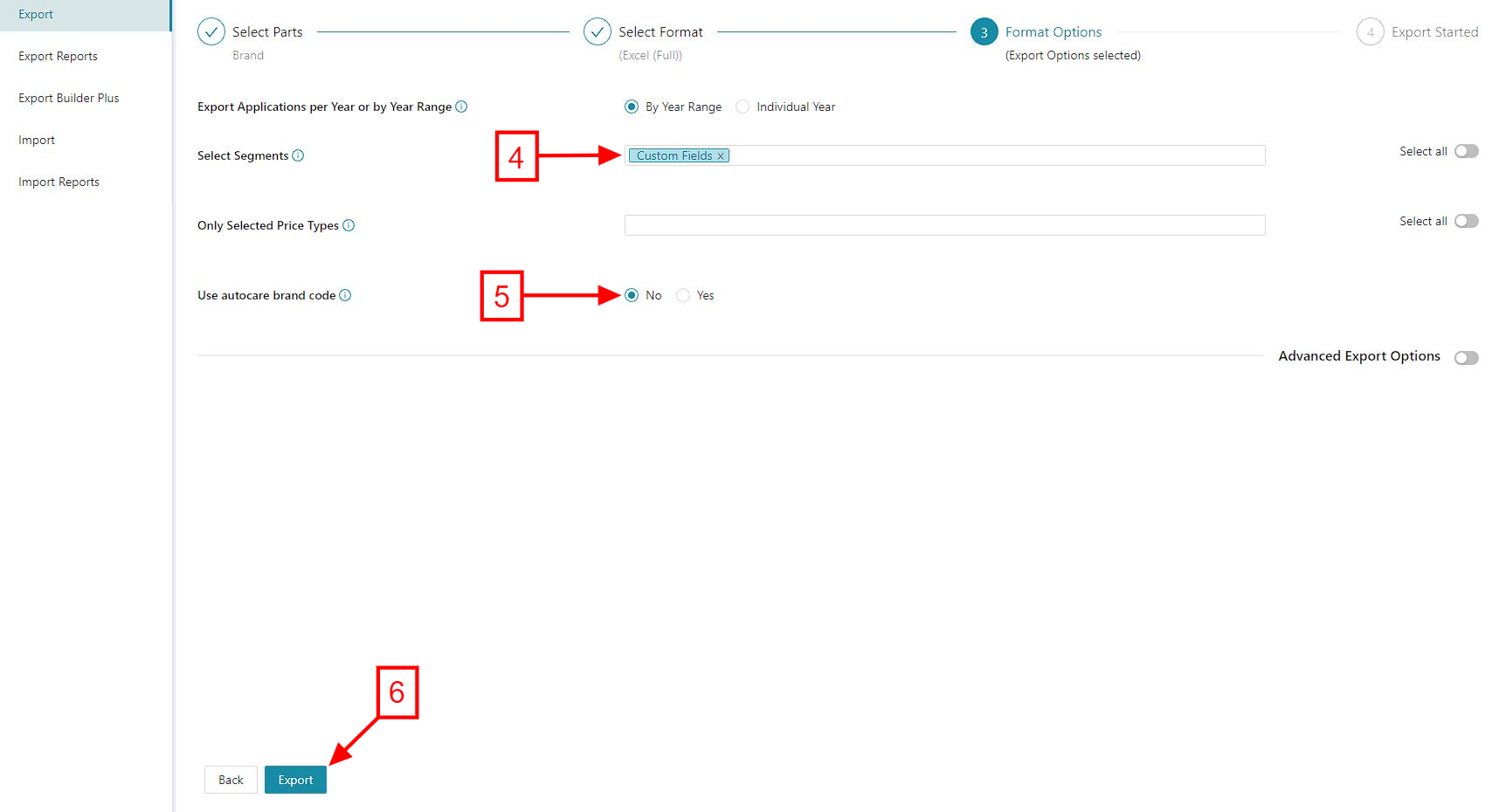 Once you have exported the
Custom Fields
file sample, insert the required values to import and
Save
the file.

After preparing the File

1. In the Import/Export tab, click on Import.

2. Select the
Custom Fields
option.
3. Click in Upload Excel to add the file from your computer, or drag and drop it in the box.