Using Filters



Grouping and filtering products can be helpful to edit in bulk and send filtered data to your customers.
You can achieve filtered exports by:
Filtering from your catalog

Saving a filter and applying it


In manual exports

In automated channel exports
Build a filter

To filter in your catalog, you can:
Filter by Tags.
Use the Filter by criteria.
Filter by criteria

Click in Add/Edit Filter.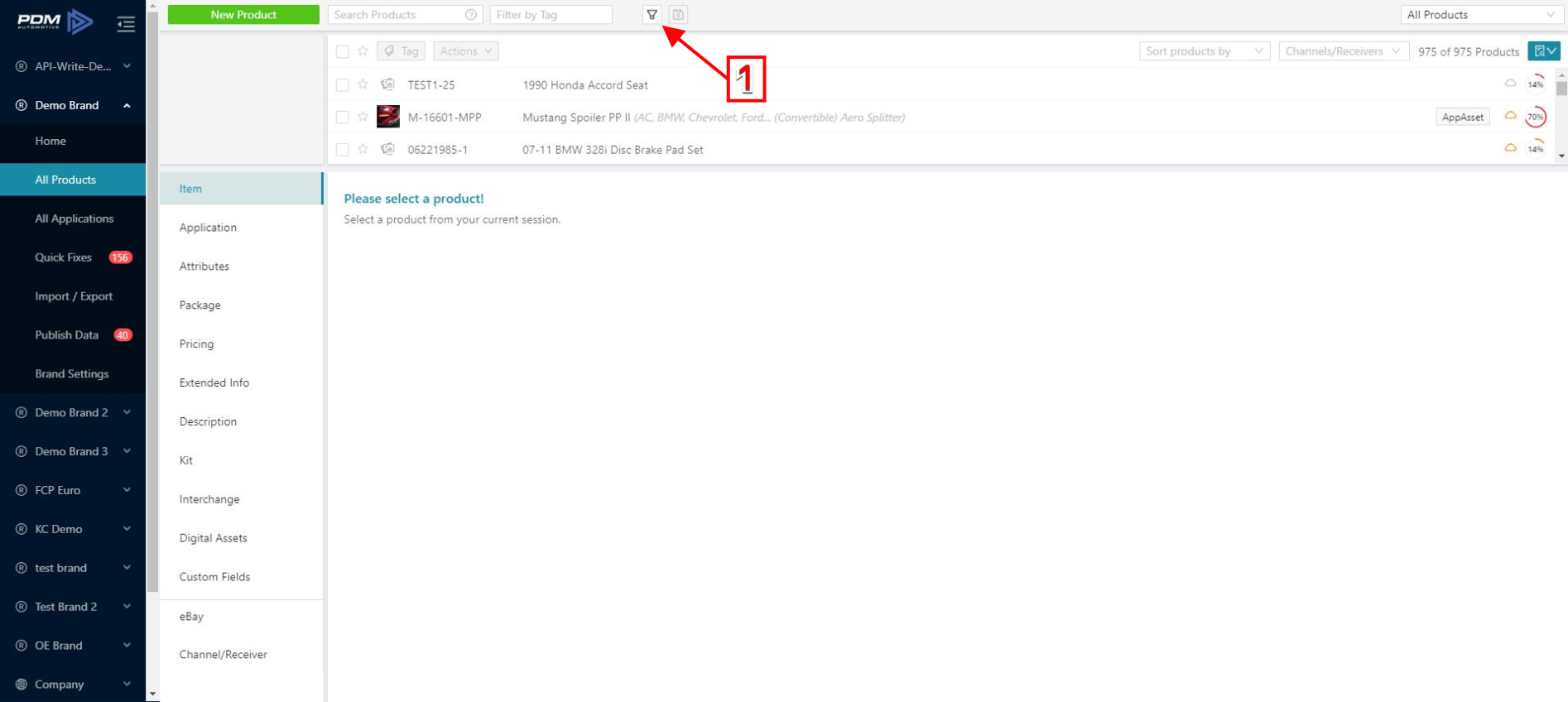 2.
You can now filter by:
Part type (e.g., all suspension components, all leaf springs, etc.)

Application
Analysis

More
3. Please make your selections and then click Show Results.


4. You can visualize your filters here. Multiple filters can be combined.
5. Click in Open Catalog to see the filtered products.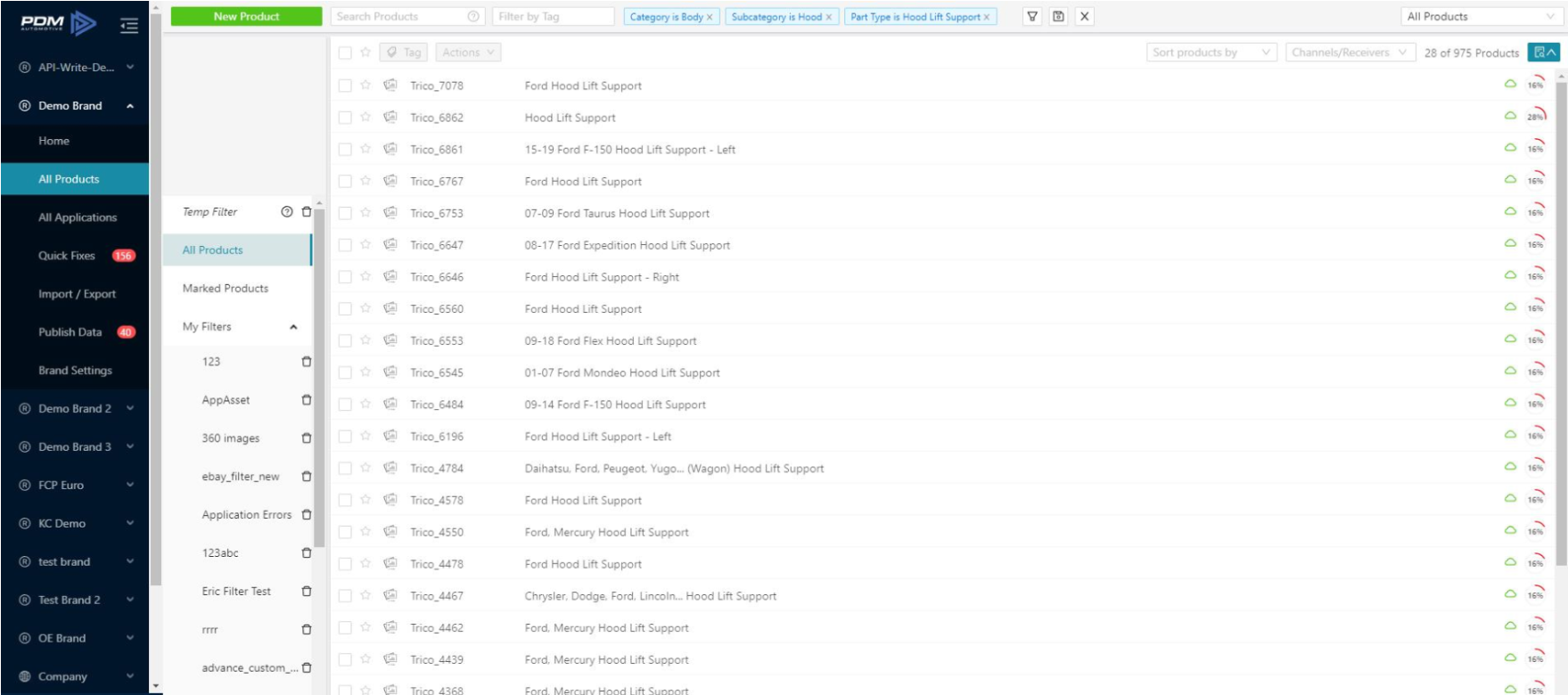 Save a filter

After configuring a filter, you can save it:

1. Click on the Save Filter icon.

2. Type a name and click on Save.


Filters
cannot
be renamed.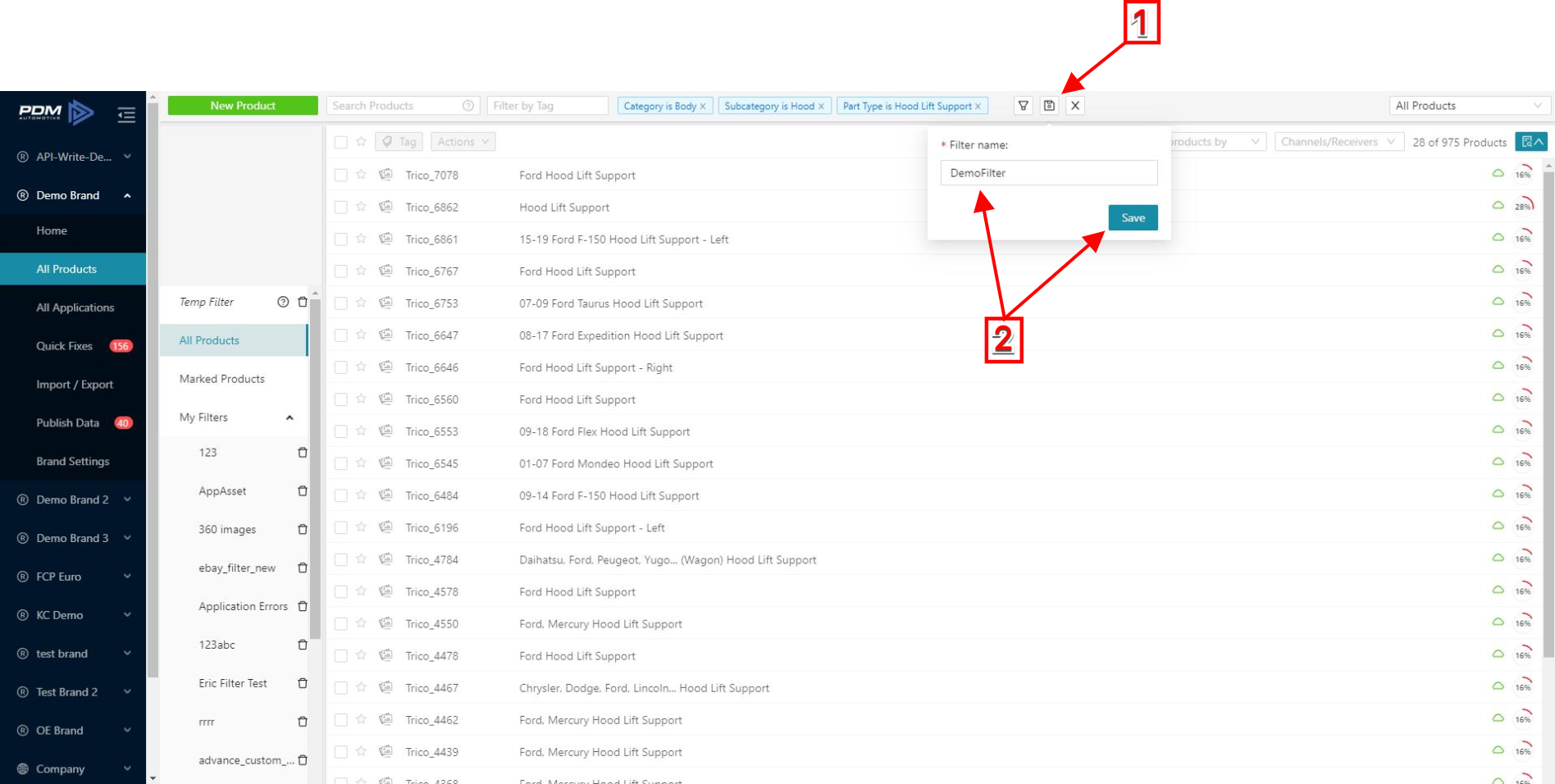 Saving a filter allows you to reuse it later on and also applying it to exports and automated schedules.
3. A saved filter can be called up at the top right or by opening the full catalog.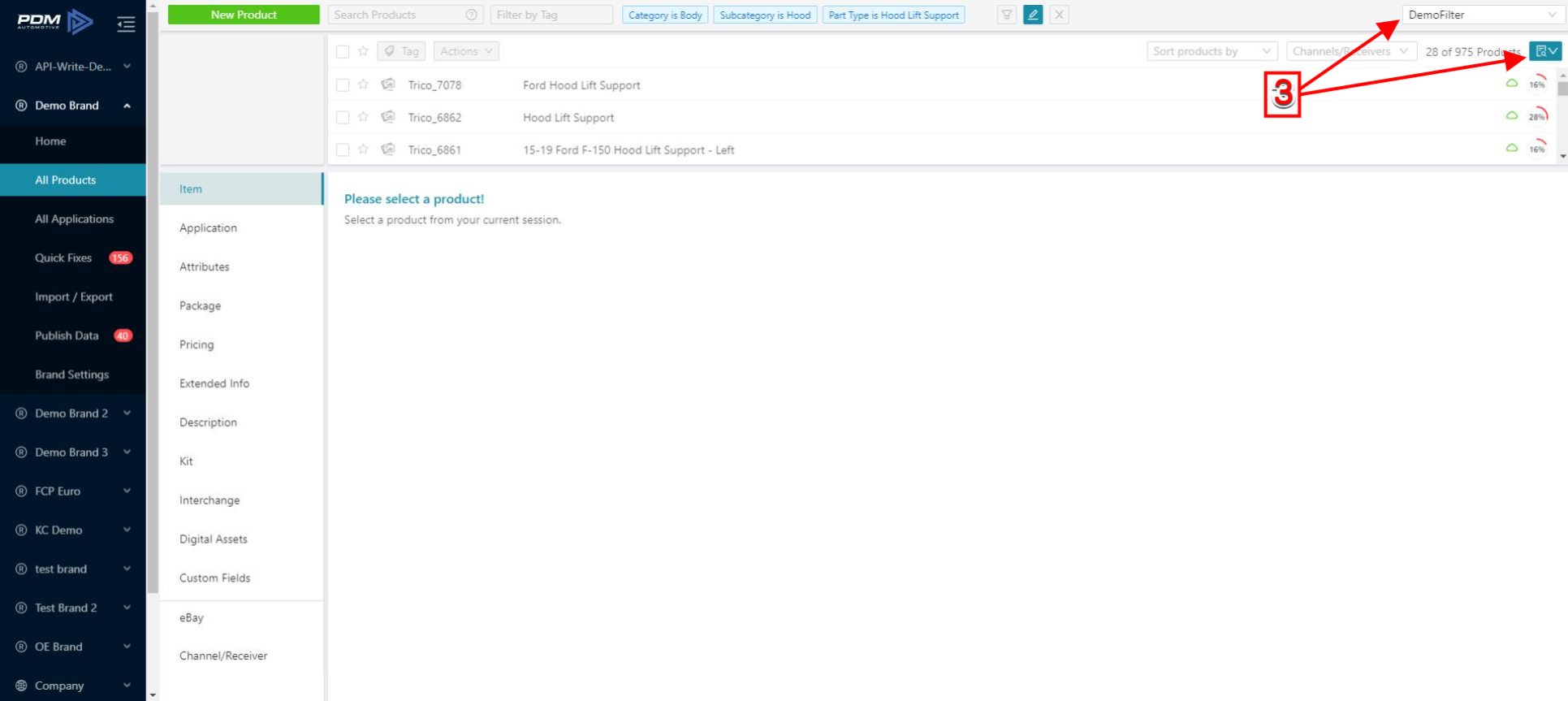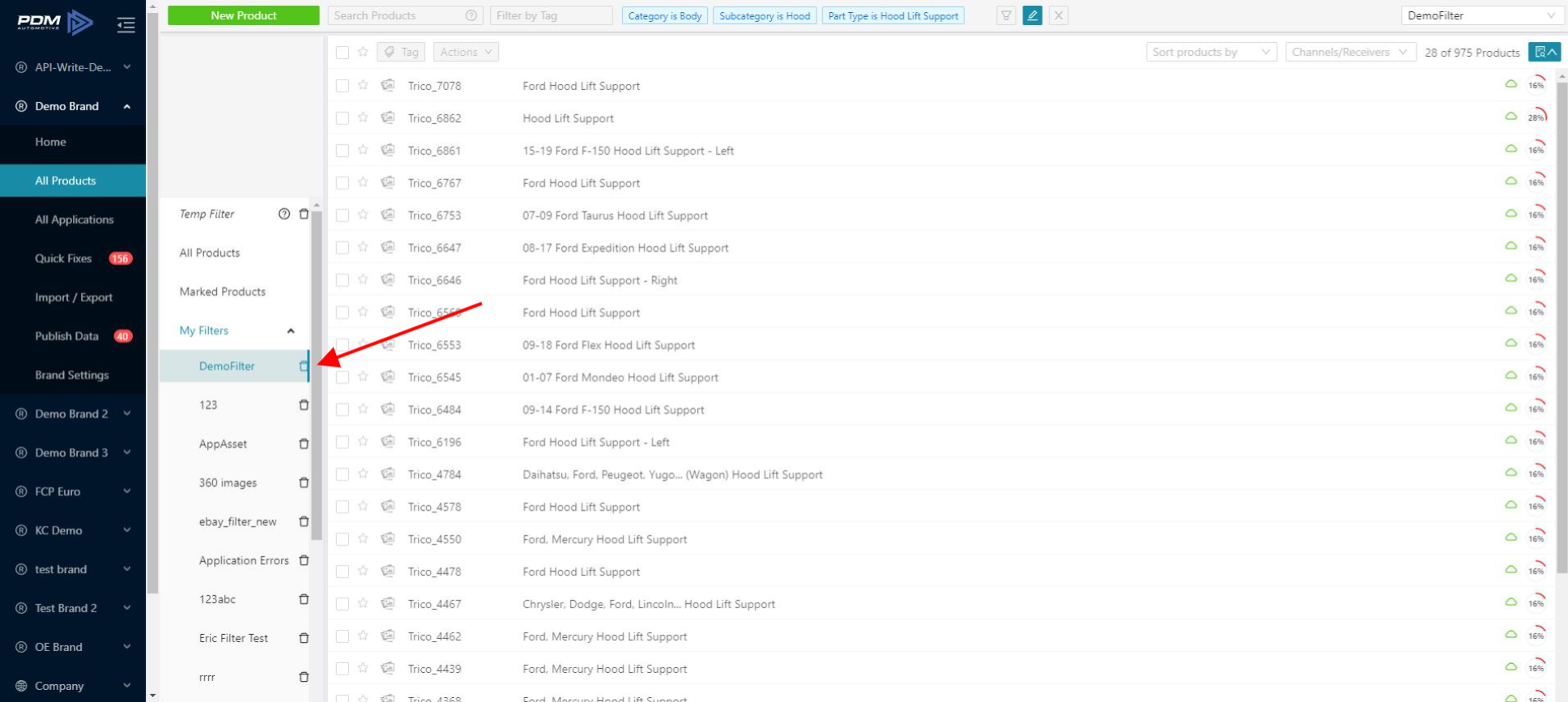 Deleting Filters
A list of the saved filters are visible under the My filters menu on the left side panel:

Click on the Trash Can icon next to a filter

A window will pop up; click Delete to delete the saved filter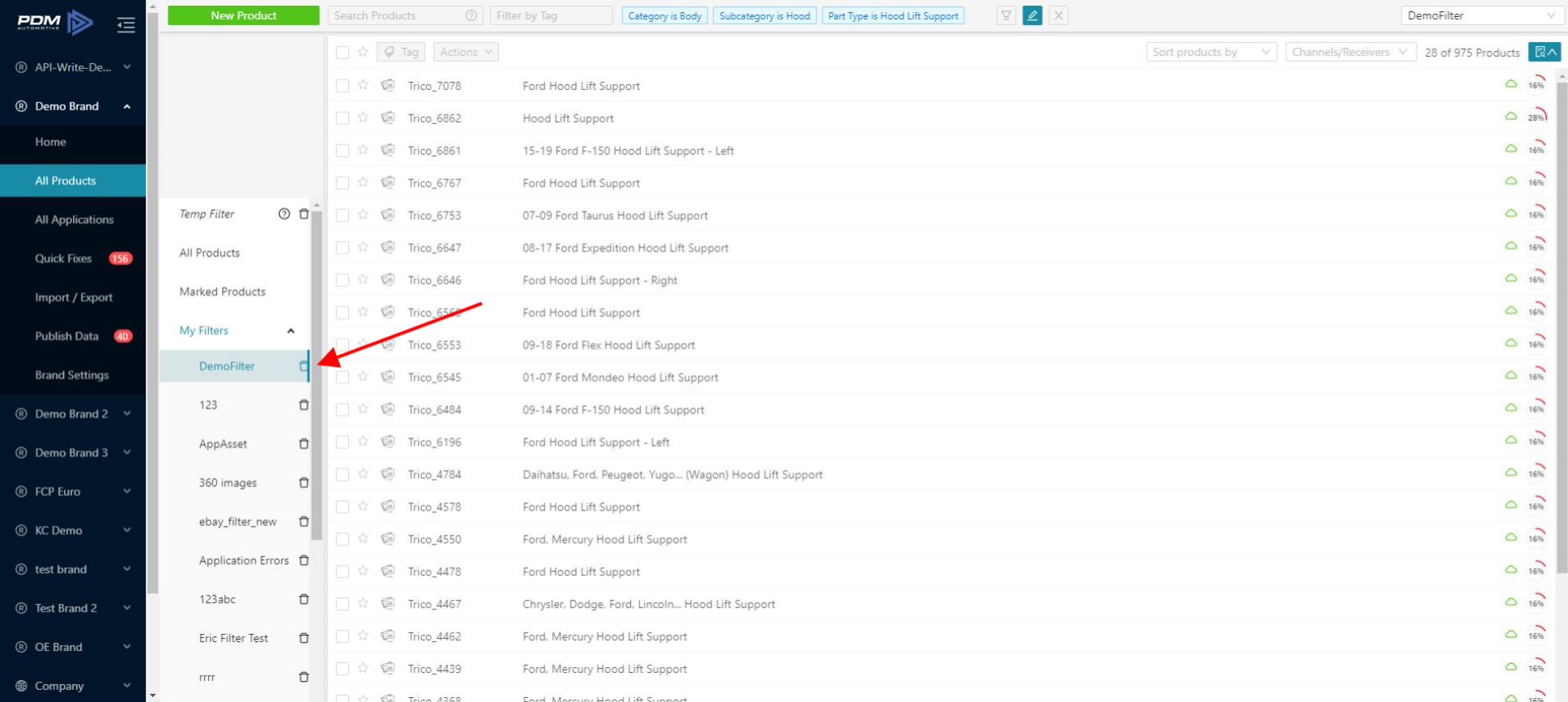 Related Article: