The Pricing Segment is where you define price sheets and price types for your products.

2. In the Brand Settings menu, select Price Sheets to navigate to the price sheet settings page.


Create and Edit the Price Sheet
Toggle the Show all Price Sheets button to view all the price sheets.

Click the New Price Sheet button to add a new price sheet.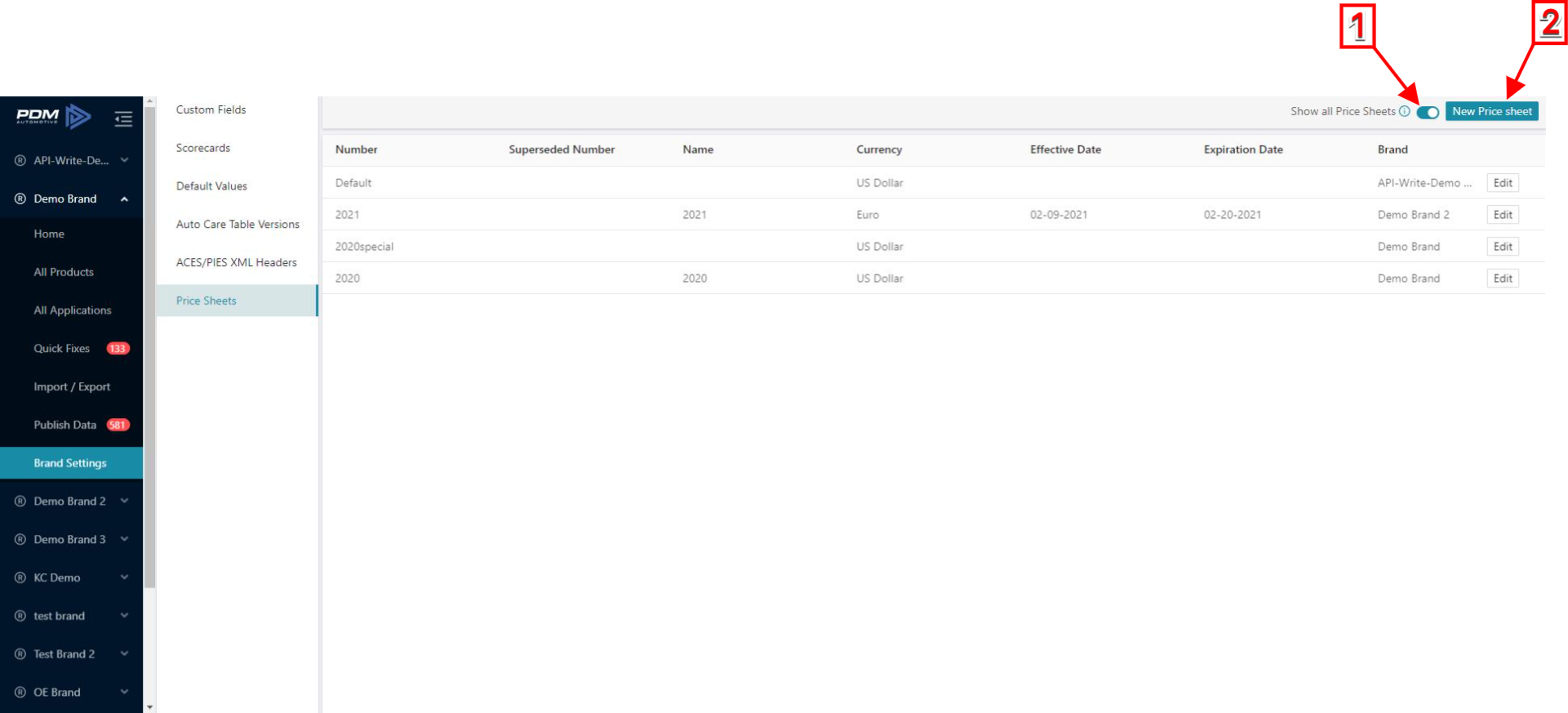 3. The New price sheet window will appear. Add Number, Currency and required details and click Save.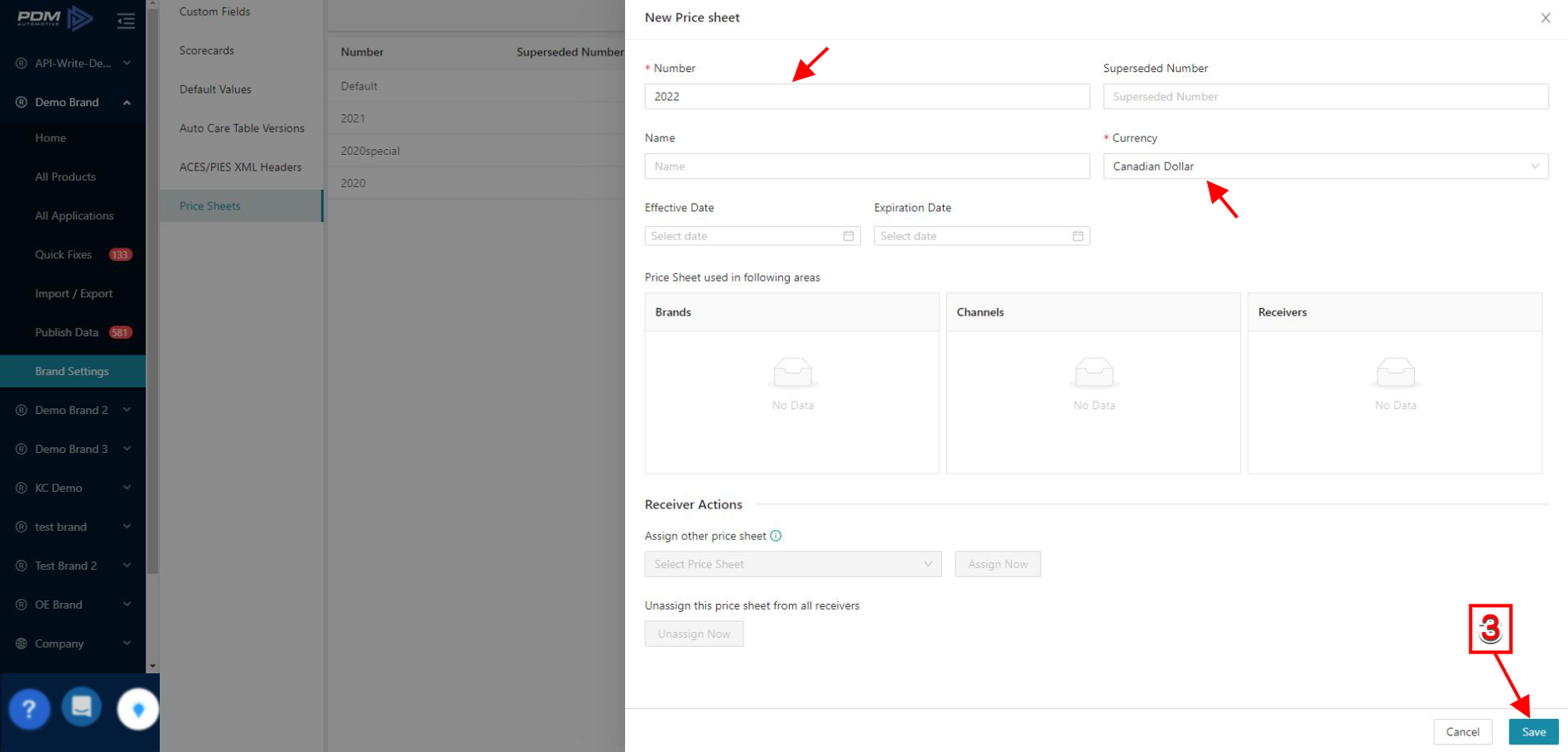 4. Click the
Edit
button at the end of the price sheet row.

5. The price sheet window will show which
Brands
,
Channels
, and
Receivers
the price sheet is assigned to.
You can unassign a price sheet from
all
receivers using the
Unassign Now
button.
6. Select a price sheet from the dropdown under Receiver Actions and click Assign Now to assign other price sheets to receivers.

7. Click the Delete button to delete the price sheet. When all necessary changes are made, don't forget to click Save.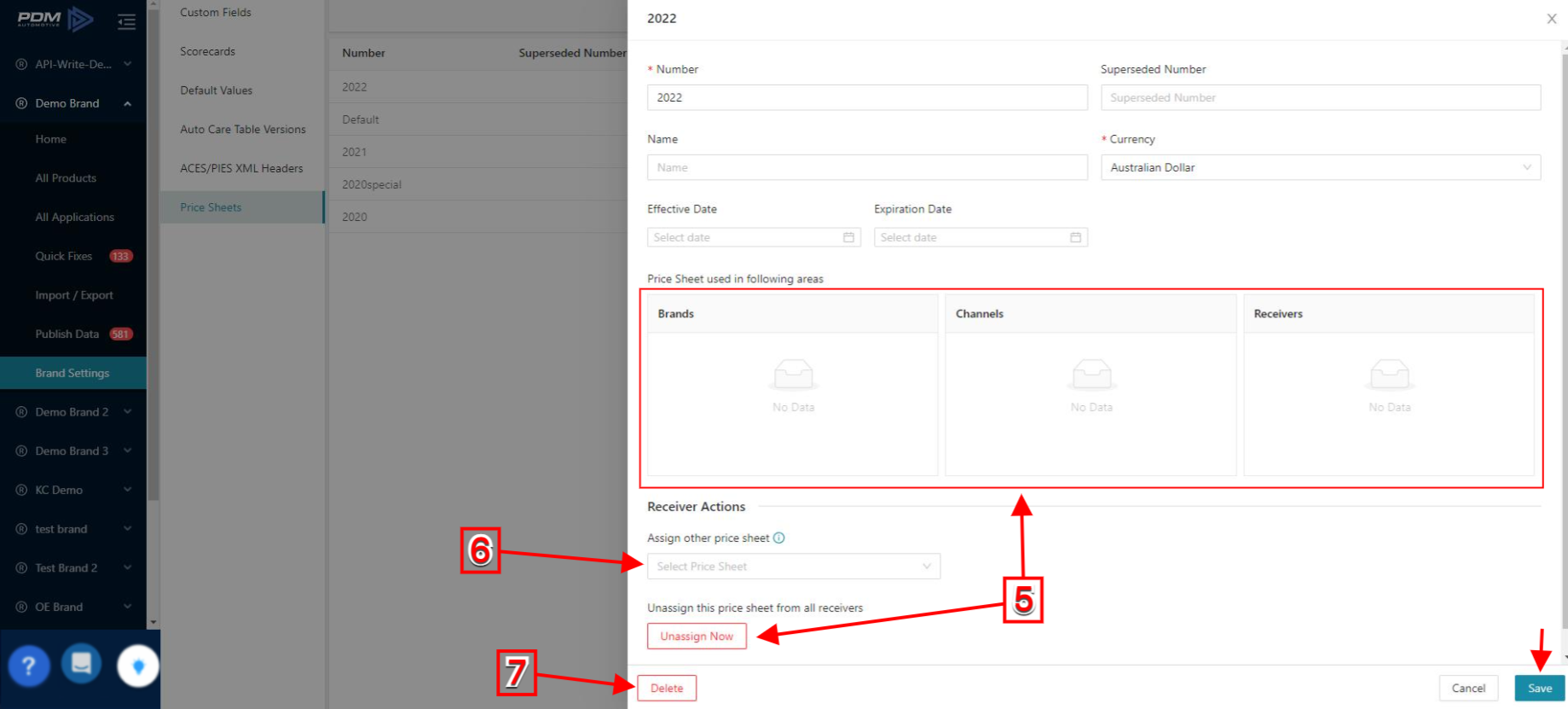 Deleting a price sheet will remove the assigned price sheet from all brands, channels, and receivers.