Only imports with errors have error logs

Export Logs

1. Active exports will be displayed in the lower right corner of the screen.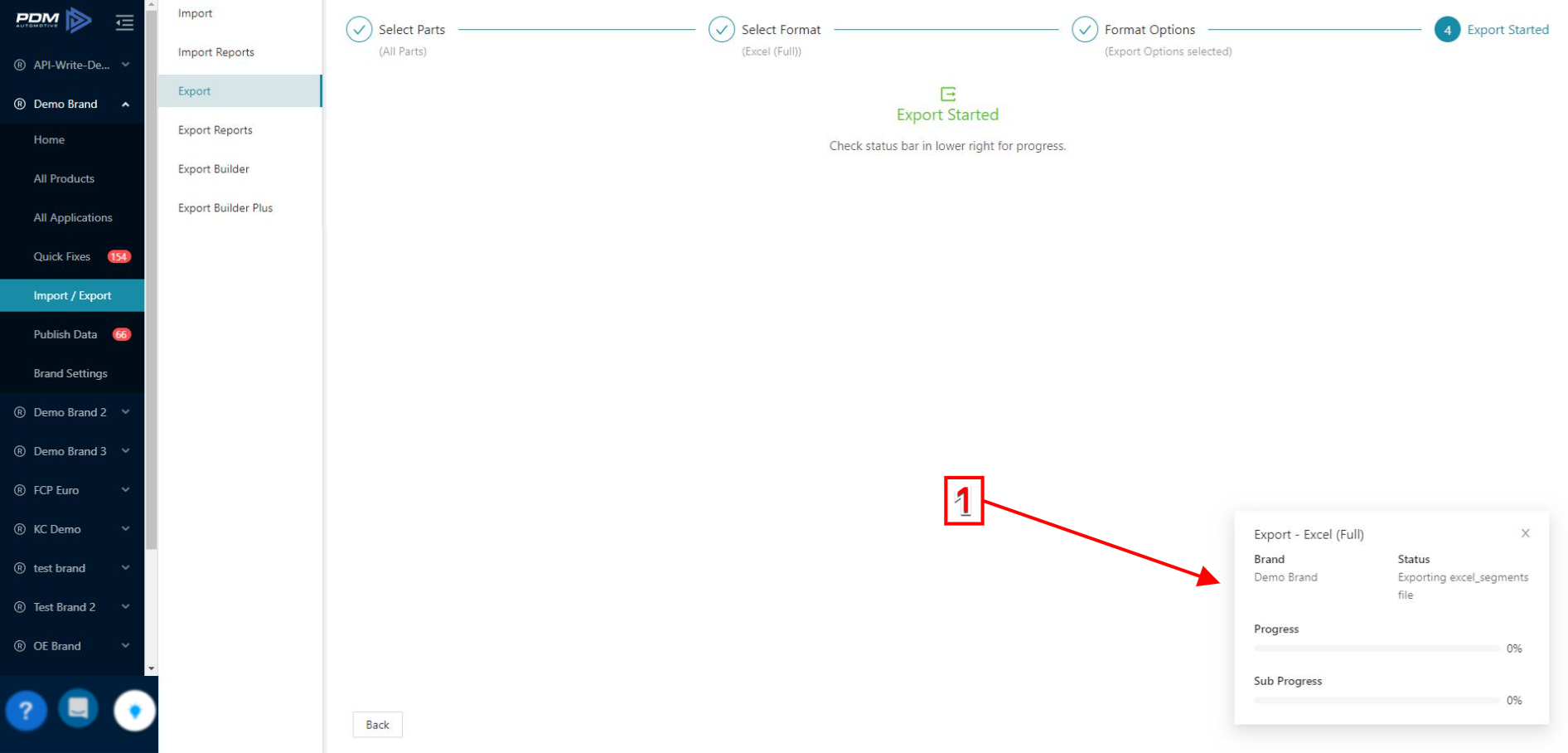 2. Click Go to Reports To see the Export Reports.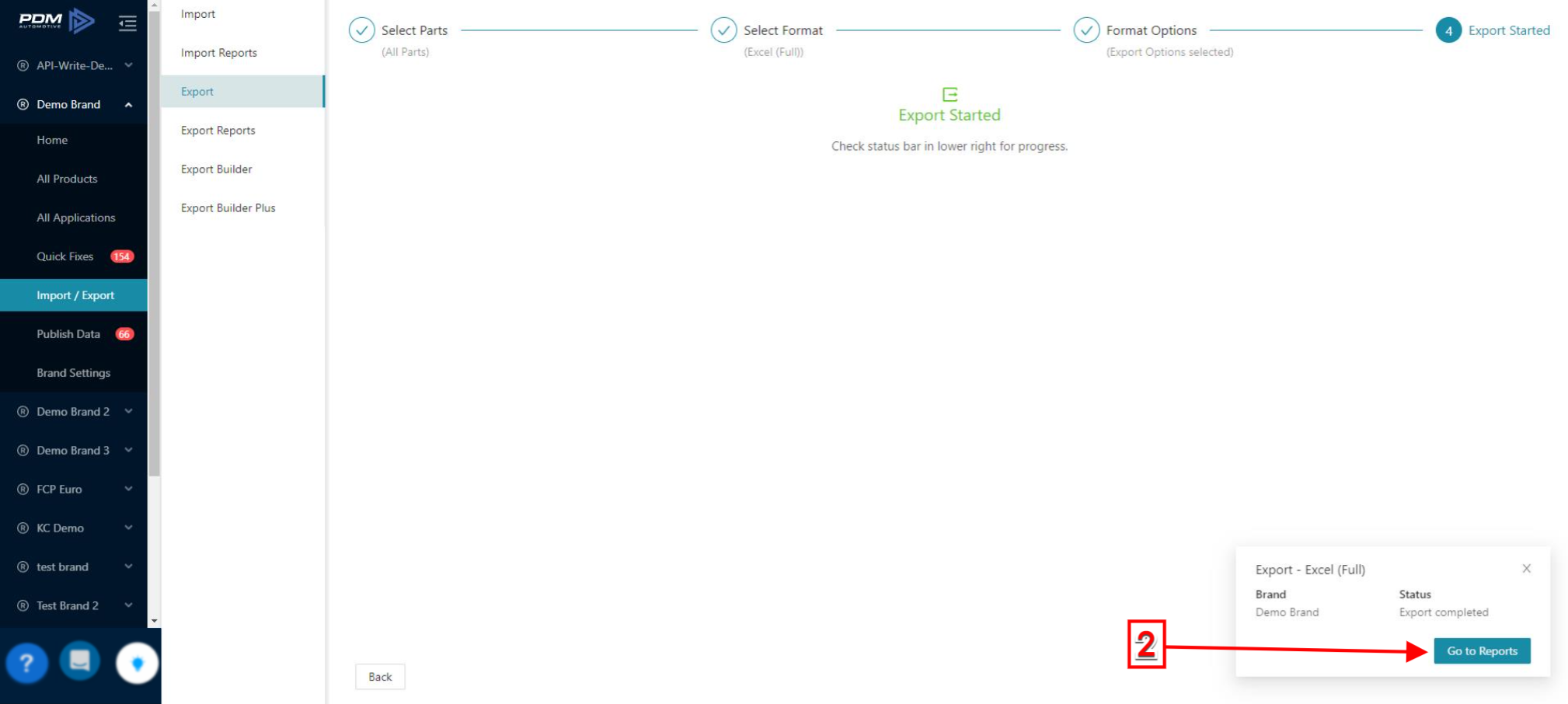 3. Active and finished export logs are listed in the
Export Reports
tab in
Import/Export
.
4. C
lick the
Show Error
Log
button to view the error details of the export.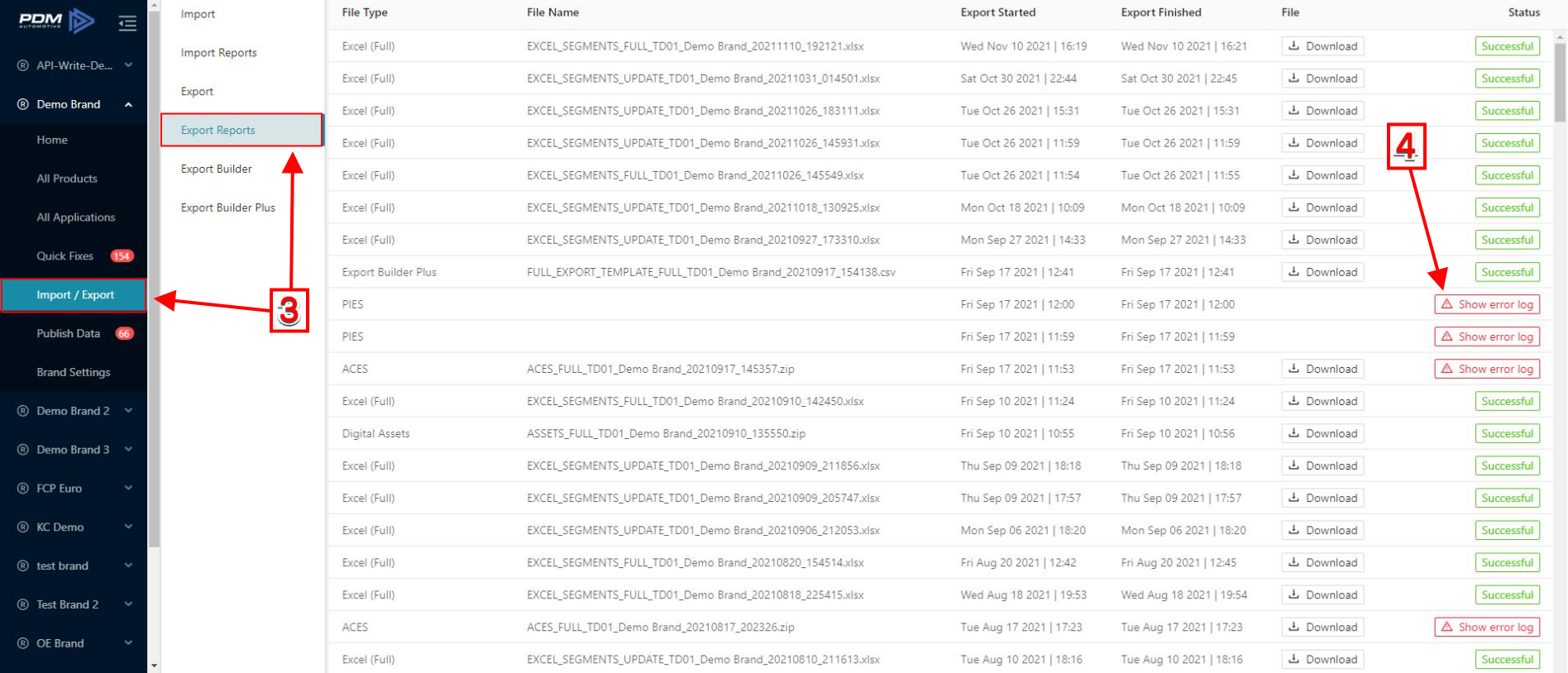 5. You
can download the error report by clicking the
Download Errors
icon.
6. Now you can edit the data and re-import the file.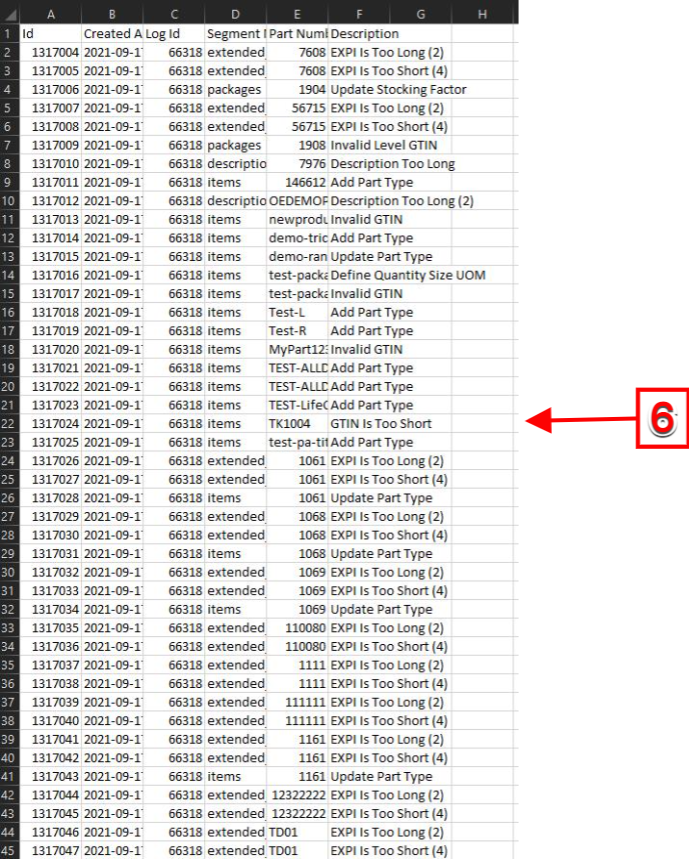 Only exports with errors have error logs