Excel Import & Export Reports

Your data is validated already while importing it. The Excel Import and
Export
validations give you valuable feedback.
The Excel Import and Export reports give you feedback that helps you to improve your files to get non-ACES compliant data into the
ACES
format very easily.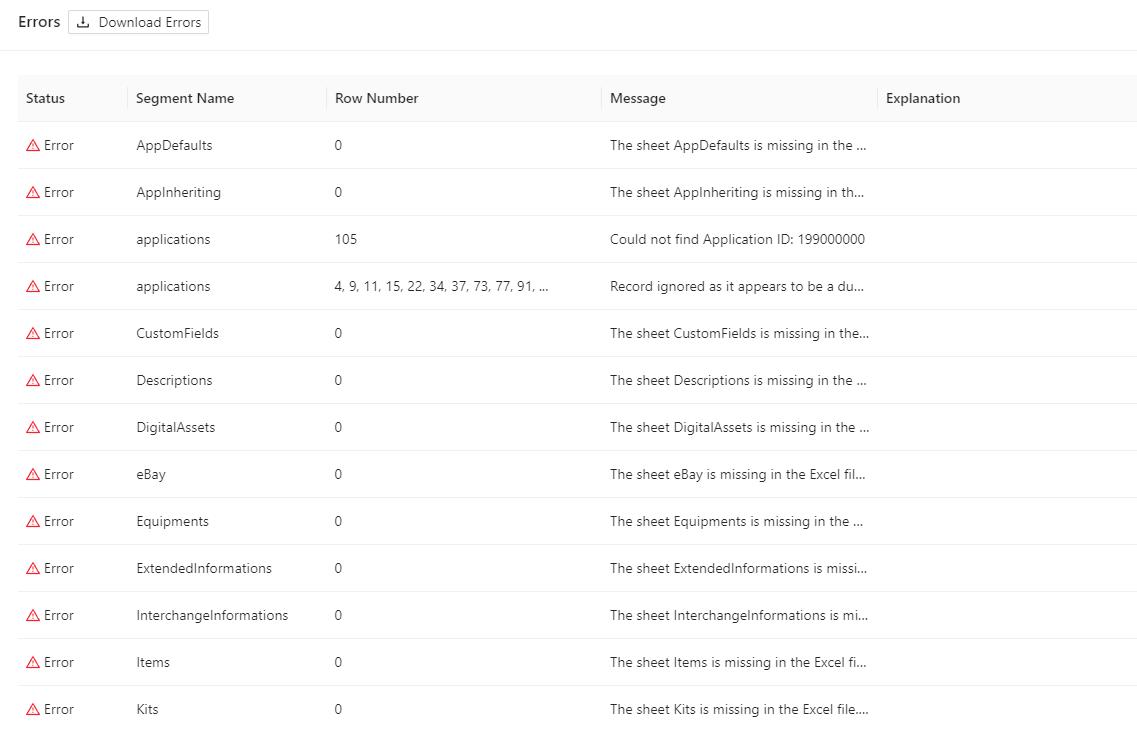 Related Articles

Excel Import & Export

Excel Import & Export If you want to make changes in your data in bulk or add products in bulk, you can use the Excel Import & Export. Excel Import Select the required Brand and click in Import/Export. Click Import (If you want to get a PDM template, ...

Import/Export Logs

Import Logs Active and finished import logs are listed in the Import Reports tab in Import/Export. Select a Brand, and click on Import/Export. Click in the Import Reports tab. At the right, you will find different columns, each one with details ...

Import/Export Bundle Data

Import/Export Bundle Data You can Import and Export data from the Bundle Feature right from the catalog. Export the Bundle Data In a Brand tab click All Products Select Application segment and select a parent product from the catalog Child ...

Overwrite/Delete Data with the Excel Import

If you want to clean out larger portions of your data, the Excel Import is an easy approach. Your Excel file contains all segments like you see them in your account: The Excel Import handles every segment individually when importing. You may import ...

Create your own template for Excel bulk import

Every brand has its own demand for data. Create your custom template to define what you want to have imported. You can use the Excel Export & Import to easily add new products in bulk. To make adding new products yet easier and also for your own data ...