Know what data content to provide
Data Quality and Validation
Creating "correct" ACES&PIES files is easy (it has been done before) but providing actually rich content is crucial ( it can now be done!).
With your PDM account, you get actual feedback about your content quality and guidance on what data to provide.

Recommendations, Warnings, and Errors.
The colors blue, orange, and red show you all areas where your products need attention.


Your PDM account validates your product data to comply with the Autocare recommendation and supports you to comply with Prop 65 requirements.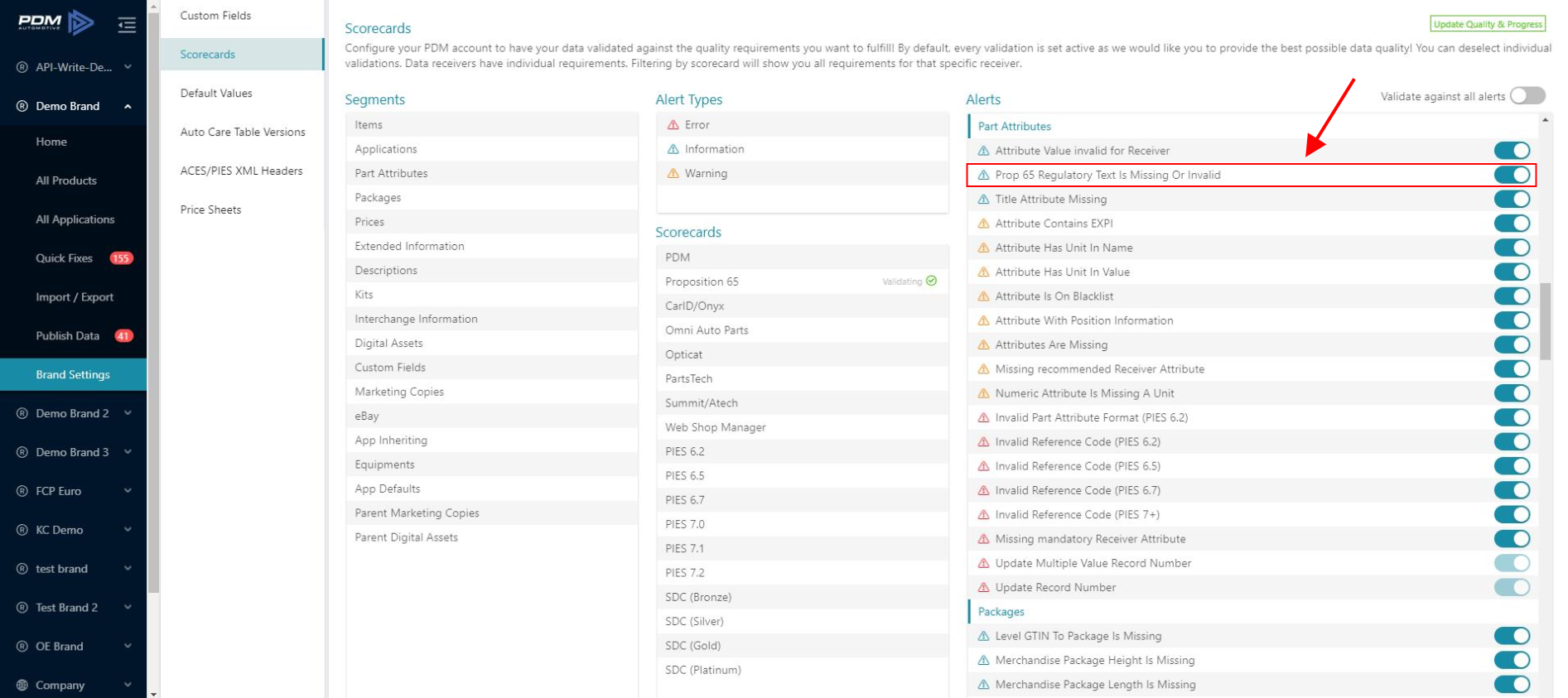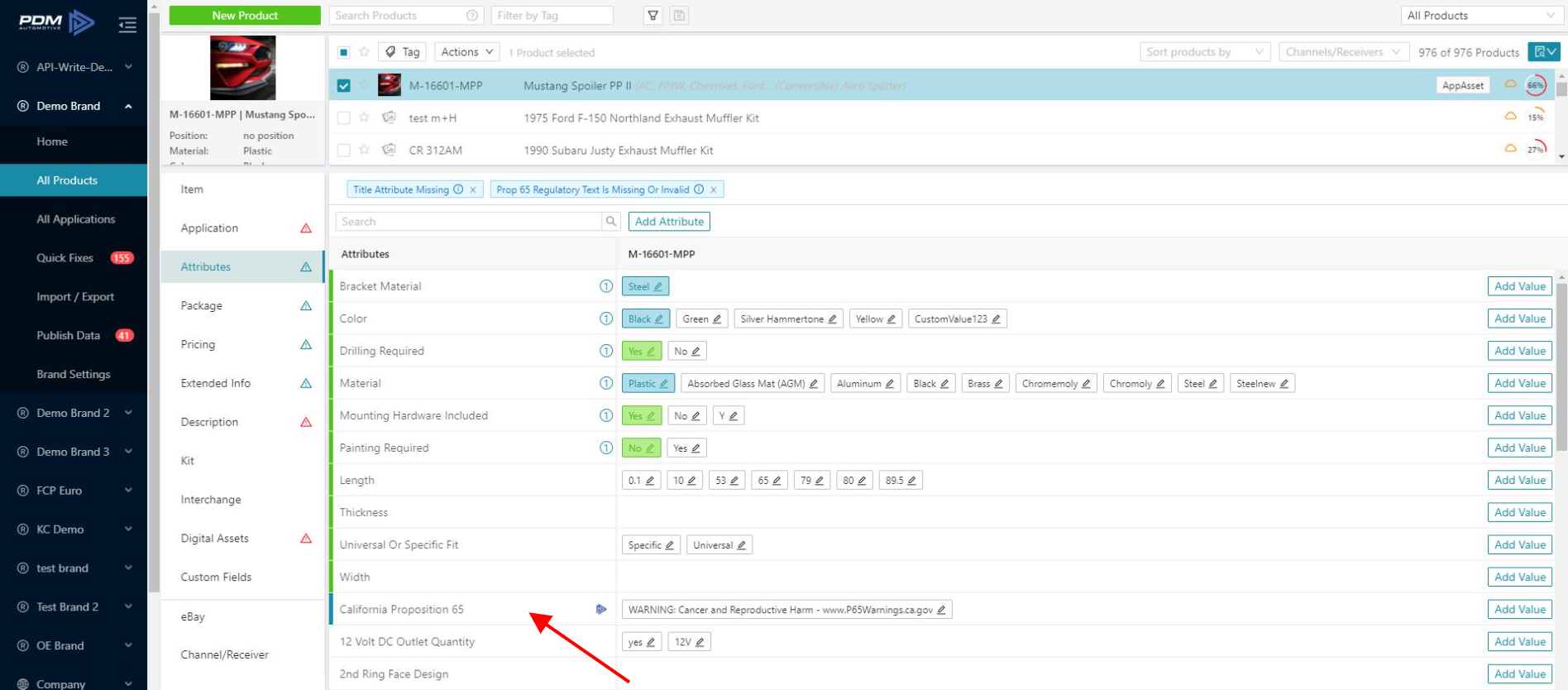 Filter by Analysis
You can filter products by validation warnings to get a list of which ones need to be improved
.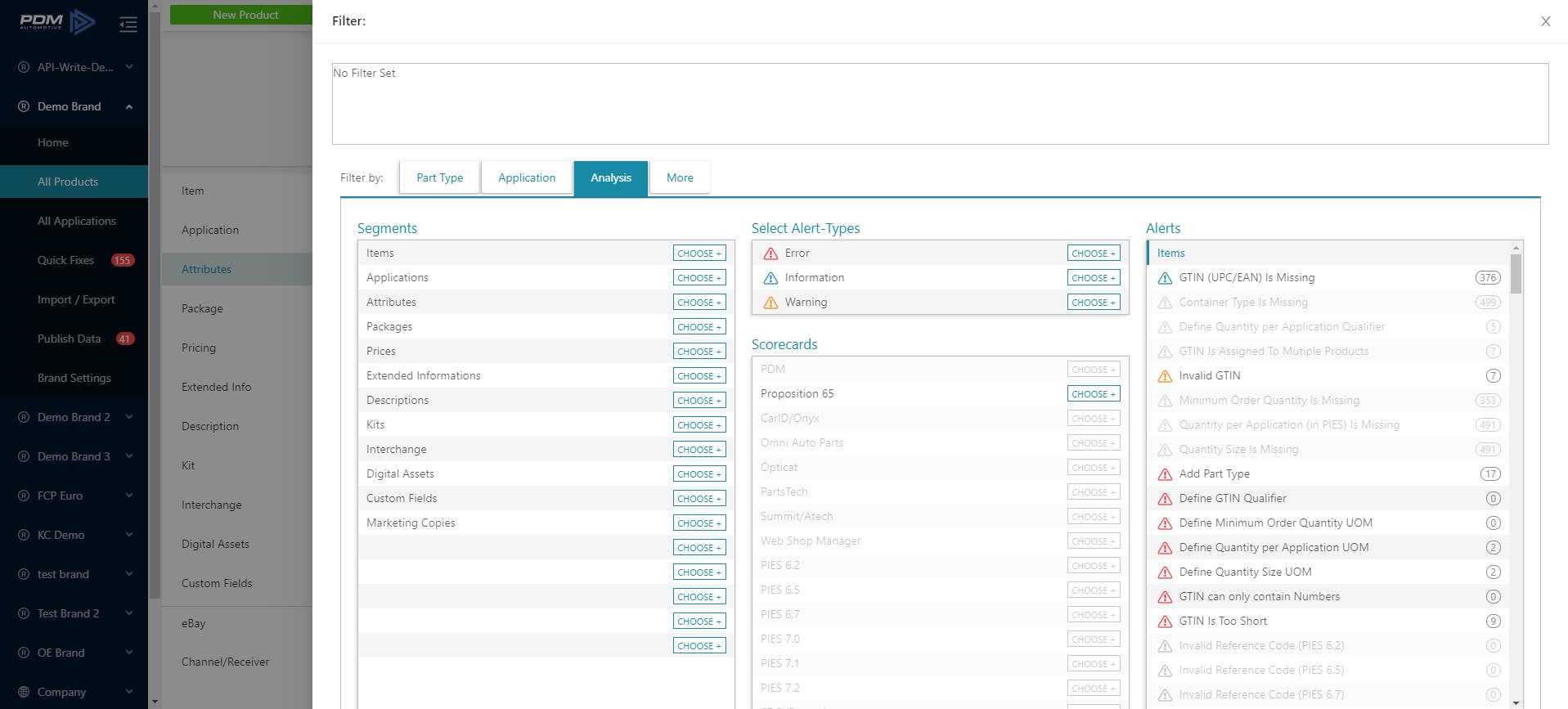 Related Articles

Import/Export Bundle Data

Import/Export Bundle Data You can Import and Export data from the Bundle Feature right from the catalog. Export the Bundle Data Click on a Brand and select All Products. Select the Application segment and select a parent product from the catalog. ...

Data Distribution with PDM

Data Distribution with PDM To easily get your high-quality product data distributed, you have a variety of options: Channels (controlled by you) Set up exports to happen automatically on your preferred schedule to have data pushed daily, weekly, or ...

Inherit/Link Application Data

Inherit/Link Application Data You can inherit application data among your products. This feature also works across all of your brands. By linking Application data, you can combine application data that you manage individually on the child product ...

Data Request - Brand View

Data Request - Brand View In the Brand View, you can view, approve, or deny data requests from integrated receivers. Product or Brand data can also be offered proactively. How to Share Data with Receivers: Click the Distribution drop-down in the main ...

Publish (sync) Product Data

Publish (sync) Product Data For your safety, when working on your Product data, there are two databases: Staging Database and Receiver Database. You are always working in the staging database, which is never public and not yet available to ...