Attribute Segment Overview
Provide details about your product

The
Attribute Segment
allows you to describe your products by providing information such as:
Material

Color

Shape

Finish

etc.

This information helps maintain a better understanding of your products and an easier way to classify them.
To Access the Attribute Segment:

Click on a Brand and select All Products.

Select a Product and click in the Attribute Segment.

General validations are shown in the upper menu and specific validations are next to each attribute.

Click to search for a specific attribute or to Add a new Attribute.

Choose to Add a Value for an attribute or click on each added value to select it. Click on the pencil icon to Edit existing values.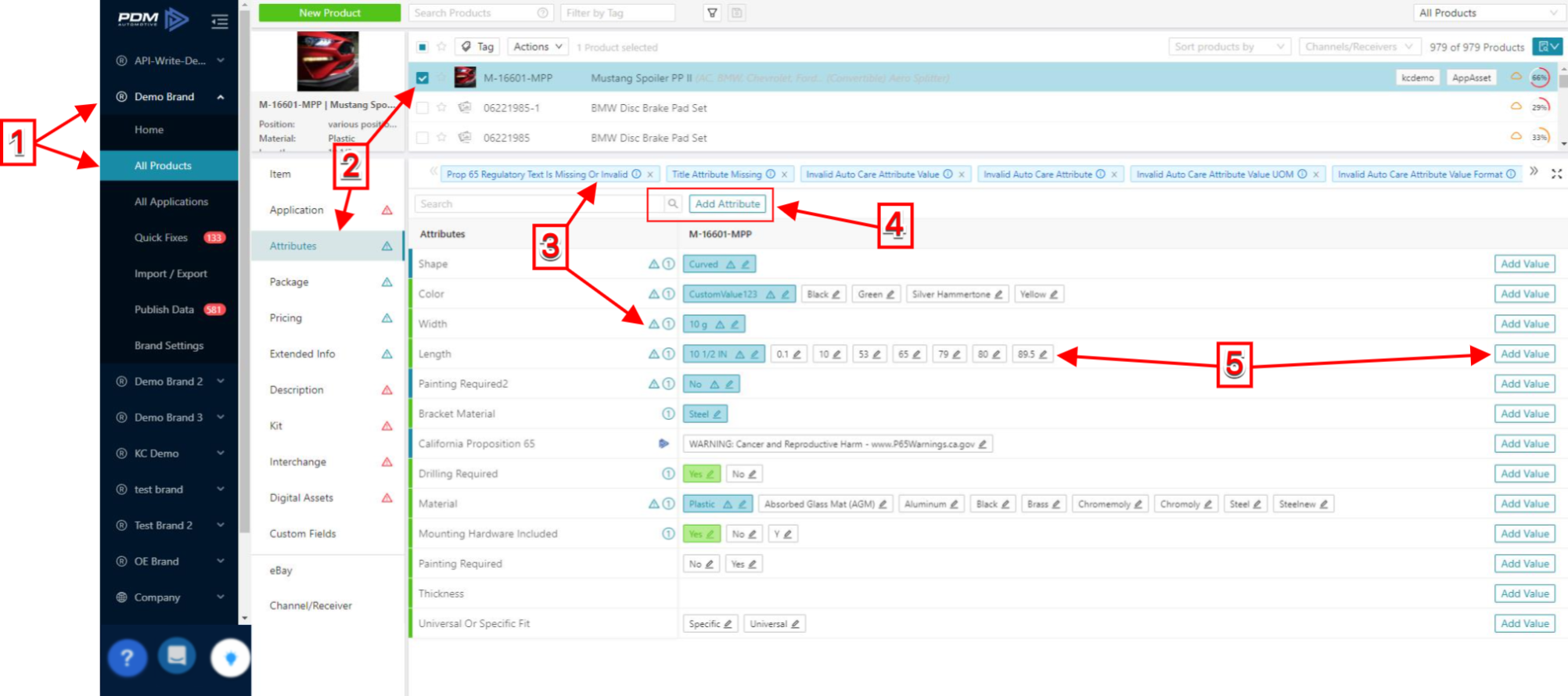 6. The Blue highlighted attributes are custom Non-PADB (Non-Part Attribute Database) attributes that you can add.

These custom attributes are not recommended by Auto Care and will show up across your products if you use them once within that specific Part type. PDM does this so that you can easily identify which attributes you've used within your products.

7. The Green highlighted attributes are Auto Care's recommended Attributes for the specific Part Type.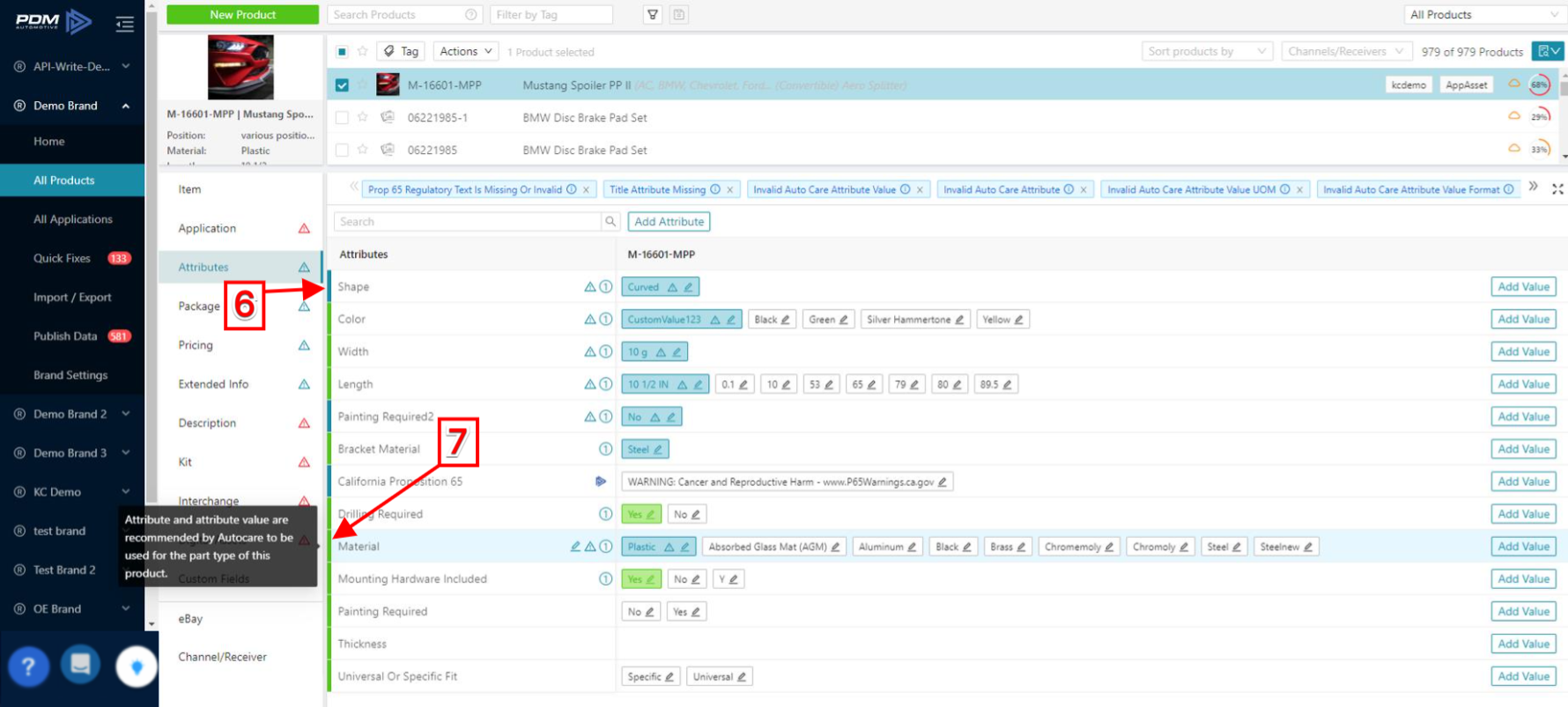 What does NOT belong in the Attribute segment:

Description Elements incl. "title"

Information that you find in the Extended Product Information segment (e.g. warranty, country of origin etc.)

Application/Fitment information.
Related articles:

Related Articles

Attribute Management

Attribute Management Overview With the Attribute Management feature, you can manage attributes at a master level. It offers a variety of options that help you organize your Attributes database and allows you to make bulk changes by imports and ...

Application Segment Overview

Application Segment Overview In the Application segment, you provide information on vehicle fitments. Applications can be configured on multiple levels. Applications are defined in the following order : Year Make Model Sub configurations (Engine, ...

Digital Assets Segment Overview

Digital Assets Segment Overview The Digital Asset Segment allows you to provide various digital assets: Images Installation Instructions Videos Warranty Sheets etc. Important details: Asset Type (What kind of Asset is being provided) Actual or ...

Dashboard: Overview

Dashboard: Overview The Dashboard is the first that you see when login into your PDM account. To access it, simply click on a brand and it will display automatically under the Home tab. 2. In some brands, the Home tab will display first the ...

Extended Product Information Segment

Extended Product Information Segment Overview Extended Product Information can be referred to as EXPI or Extended Info. The EXPI segment contains predefined product attributes that are not already included in the Attribute segment Examples of ...