You can choose to
Add/Edit
or
Deselect Part Type
. Click on the
Edit
button and a pop-up will appear.

You can search a
Part Type
by
Category
,
Sub- Category
or
Part-Type
by selecting an option from the list or searching for them
explicitly.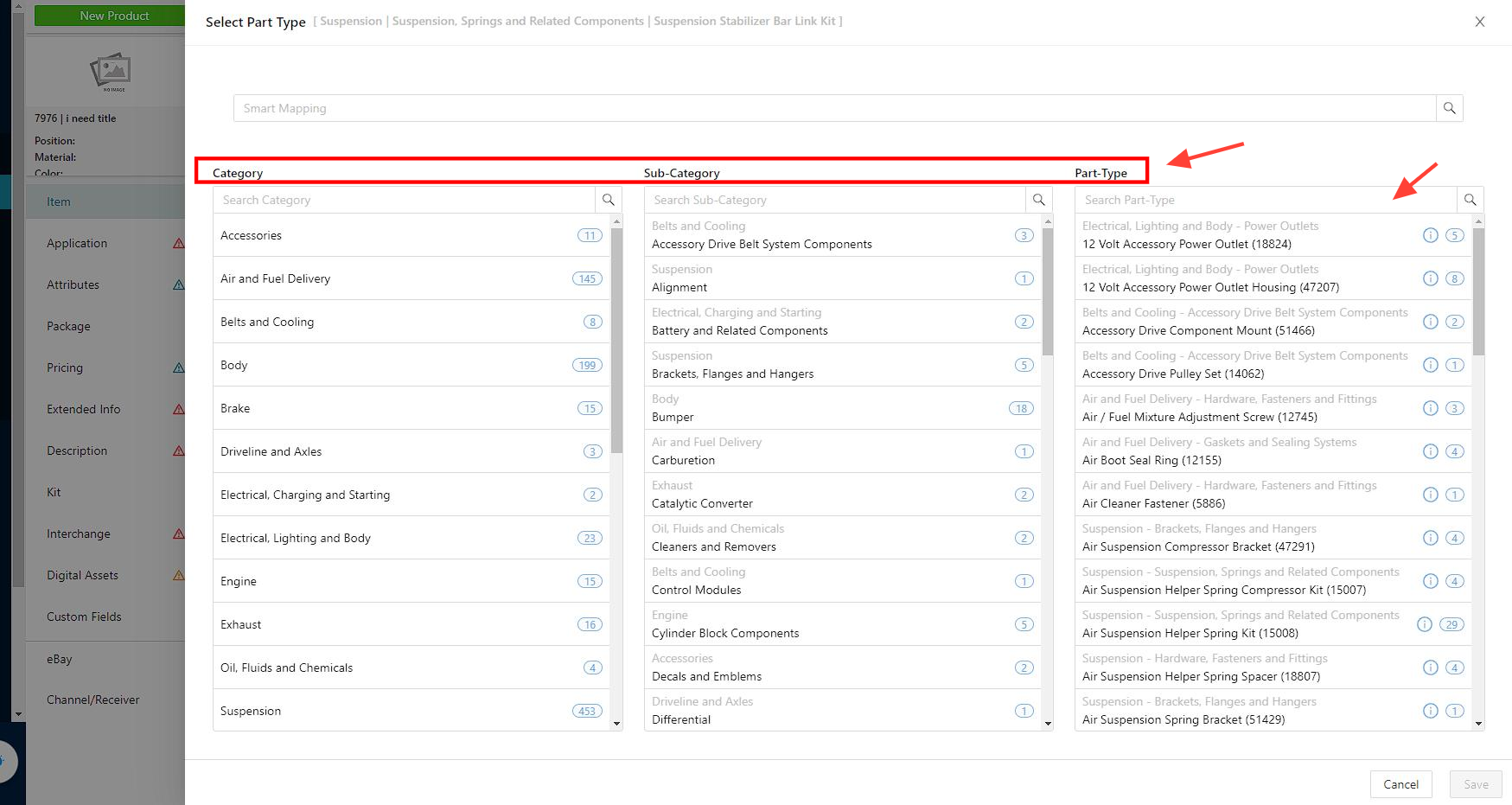 You can also use the
Smart Mapping
, using key words to find a
Part Type
, such as the Part Type code for instance.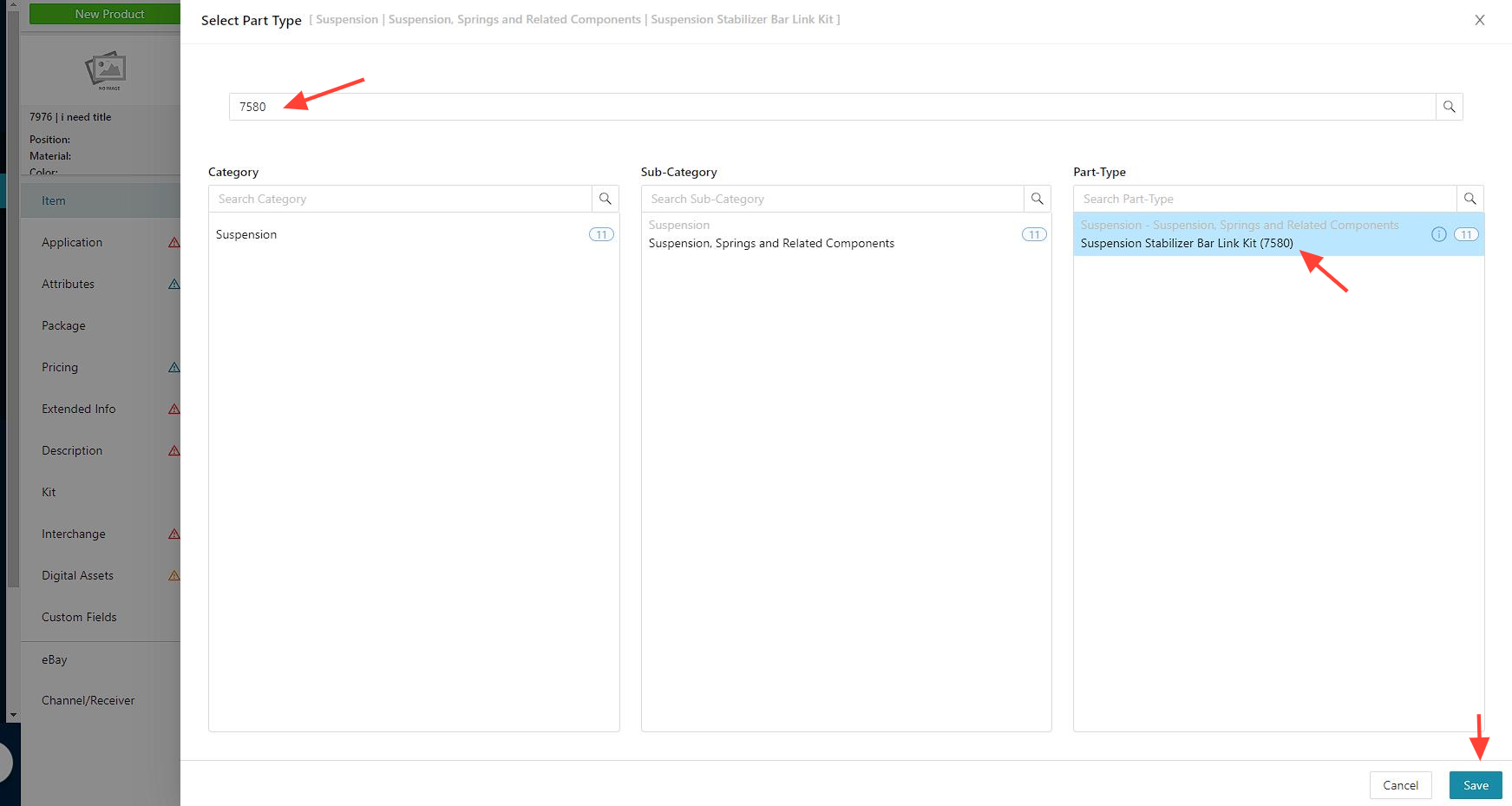 Is the date the item is available for purchase at the current price levels.

Available Date:

Is the date the Item is available for Sale.
Additional Category Information
3. An additional Category Management Hierarchy. Containing Category/Sub-Cat/Segment for Sales Reporting.

4. The Universal Standard Products and Services Classification (UNSPSC) is an open, non-proprietary system of codes and standardized descriptions for classifying goods and services.

5.
VMRS
is a structured coding system. The coding structure encompasses most equipment found within today's transportation activities including trucks, tractors, trailers, forklifts, shop equipment, off-road vehicles, utility vehicles, etc.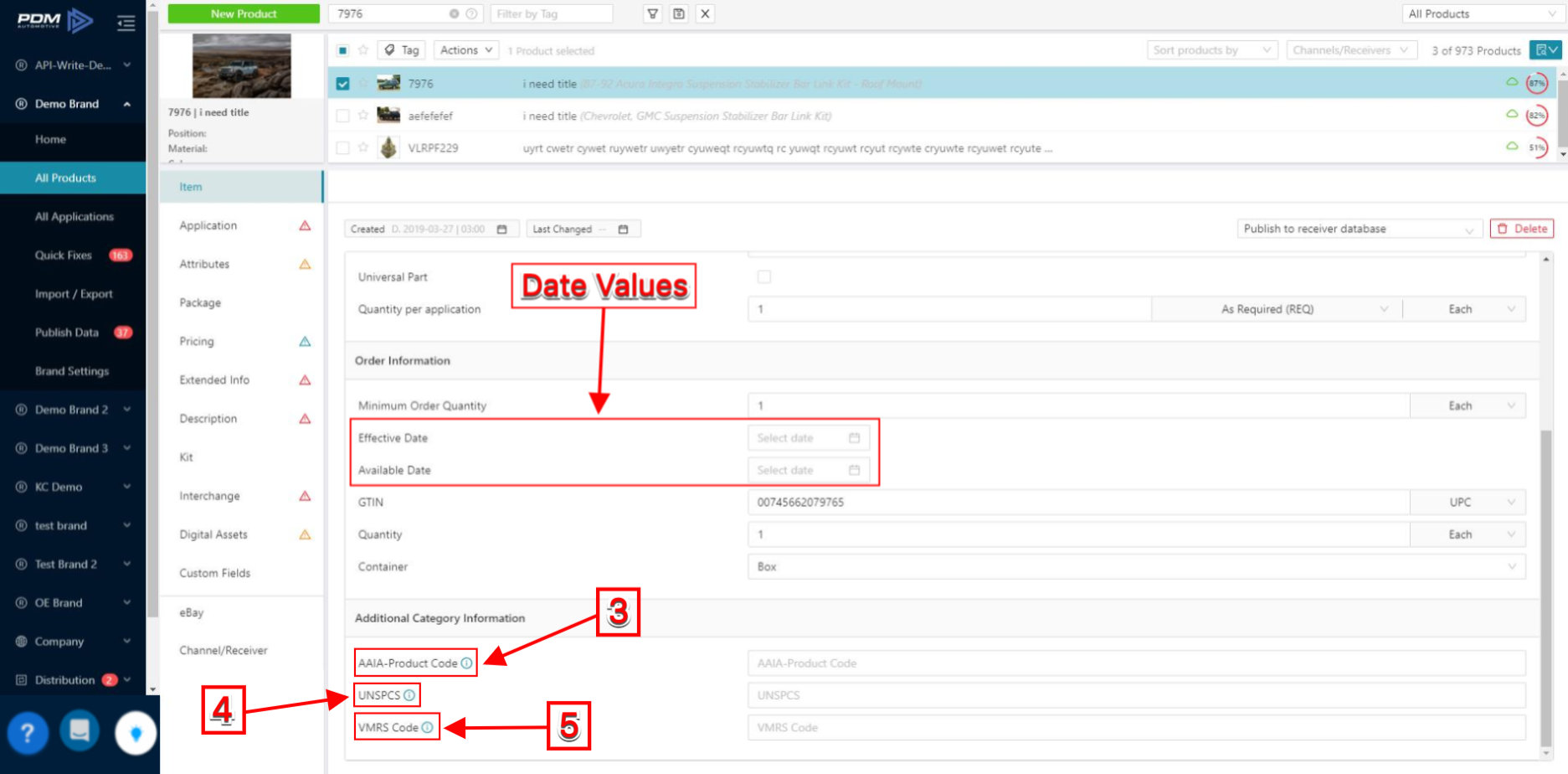 Publication Status

The publication status offers three options:

Publish to receiver database: Products that are ready to be published

Temporarily don't publish to receiver database:

Products not intended for immediate publication (usually newly created or old/outdated products)



Permanent inactive:

Products that are discontinued. Data Receivers will get a "delete tag" when they receive ACES/PIES update files.




You can change the publication status of a product, select an option from the drop-down menu and click
Save.