Changing eBay listing settings on the product level
Your eBay listings are by default created 100% automatically based on your default settings. However, you do have the option to change the settings on an individual product level.
In the All Products Catalog, select a product and click in the eBay segment.
Add a second category. You can change the default category. The category is automatically selected, based on your selected Part Type.
Chose an alternative title to the default title

Chose an alternative price to the default price

Chose an alternative description to the default description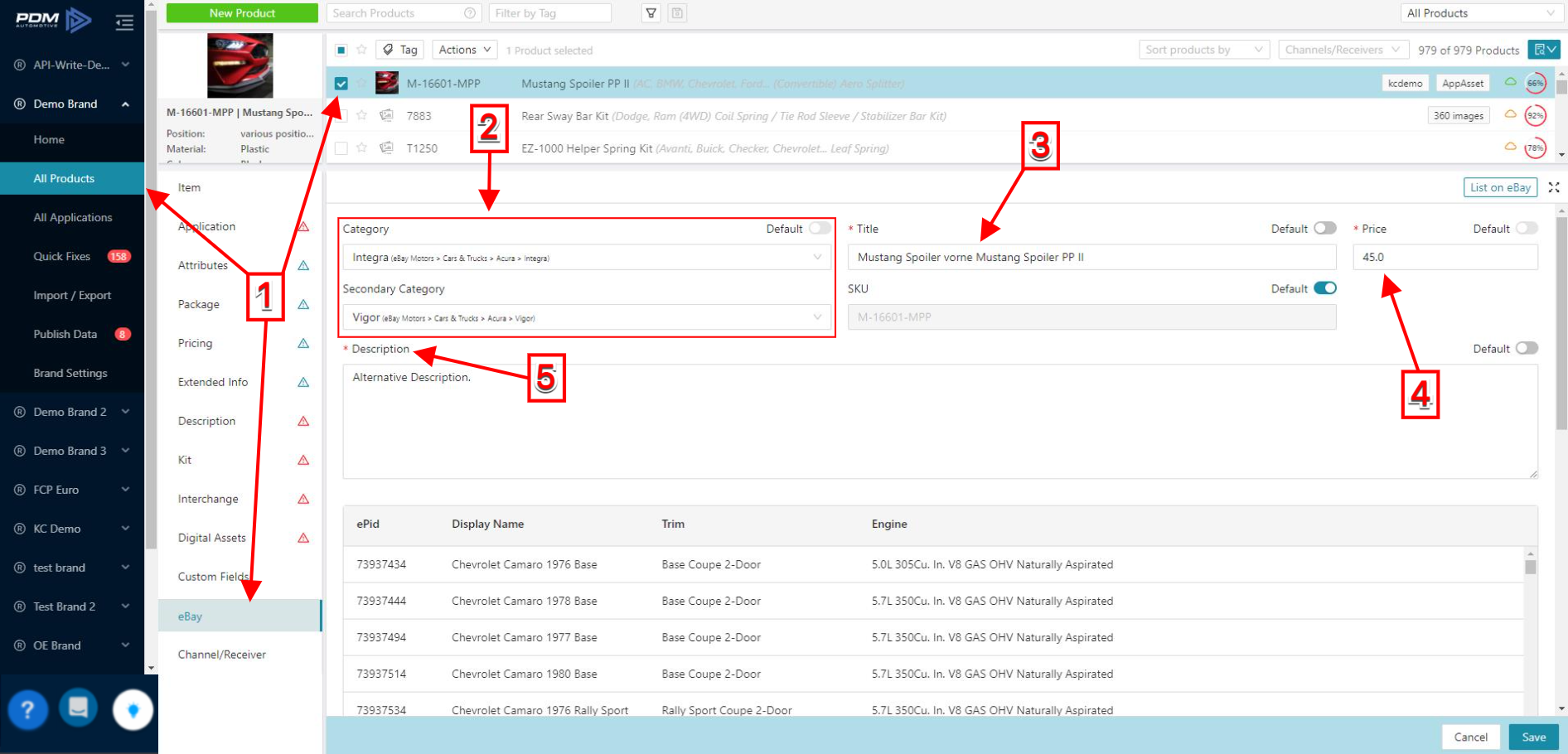 The fitment selection is automatically created, based on your application data and cannot be changed.
6. Chose an alternative to Selling Details and Payment Options.
7. Set up Business Policies, and click Save.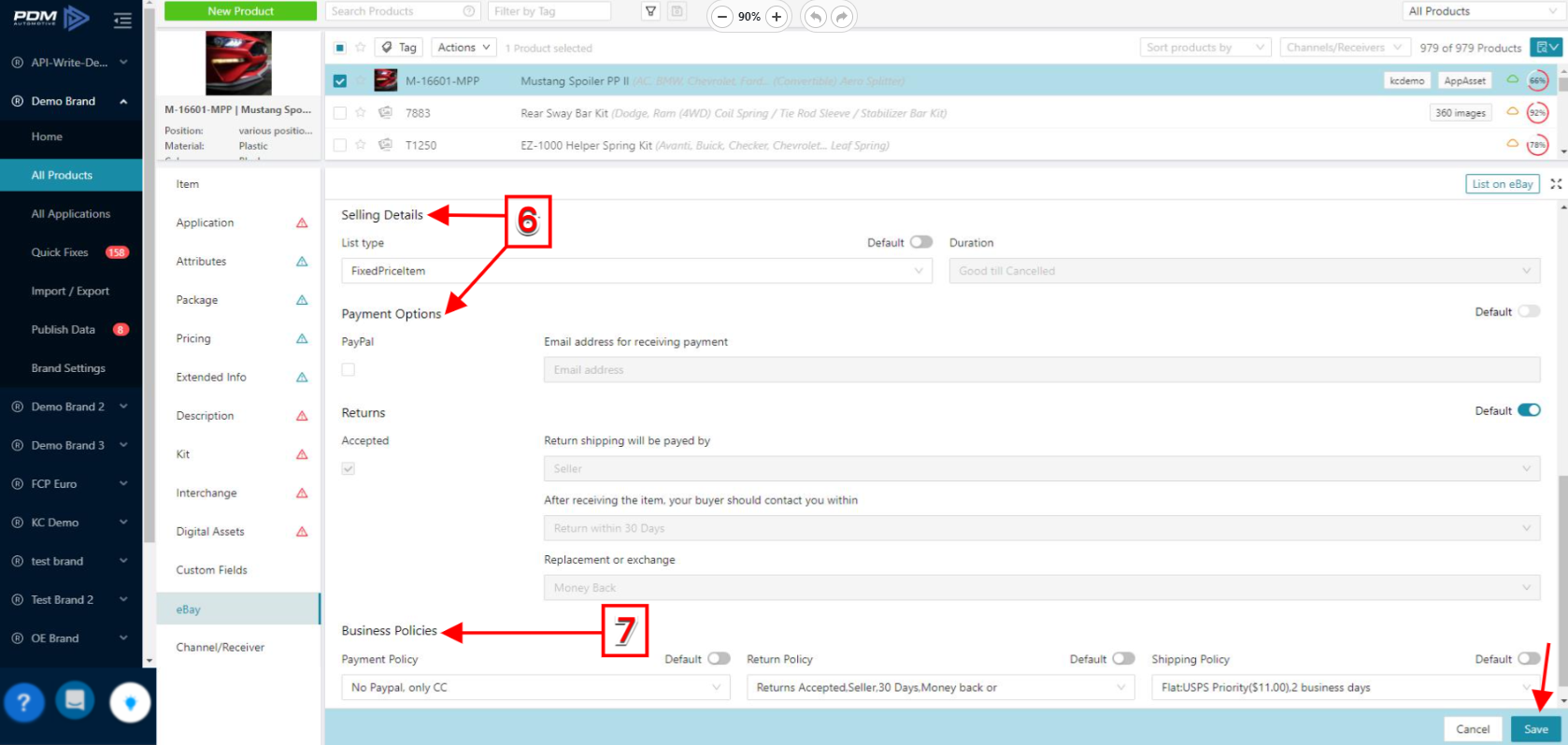 Related Articles

Listing products on eBay

Listing products on eBay To list products on eBay you have two options: Push individual products to eBay. Set up a channel for automated data delivery. Push individual products to eBay Click on a Brand and select All Products. Select a Product and ...

Brand and part number in eBay listing

For the eBay listing we use: Brand = the original Auto Care Brand name Manufacturer Part Number = Original part number of brand SKU = Auto Care brand code_part number (e.g. ABCD_123456) The SKU can manually be overwritten in the product Related ...

Setting up eBay connection

Setting up eBay connection You can list products from PDM directly on eBay, including all vehicle fitment. The first step is to connect your eBay seller account to your PDM account. To set up a connection: Navigate to Distribution, select Channels, ...

API: Settings

API: Settings API Settings is located in the Distribution tab. Create new API token will generate a new API token and make all previous tokens invalid. The number of SKUs, as well as progress towards the 24-hour limit, are displayed here. Call ...

Automated Names in Catalog Listing

Automated Names in Catalog Listing PDM can automatically generate product names based on segment information. Automated Product Descriptions For a product with no segment information (i.e. a newly created), the automatic name will be "No Part type ...