NPW

NPW is one of the integrated channels that allow brands to connect easily and send data. To access the NPW channel:
Navigate to Distribution and click on the Channels button.

You can see the NPW

option listed at the left. Click on the Edit button.


3. In the Brand section, you can filter a Brand name by clicking on the Search Icon.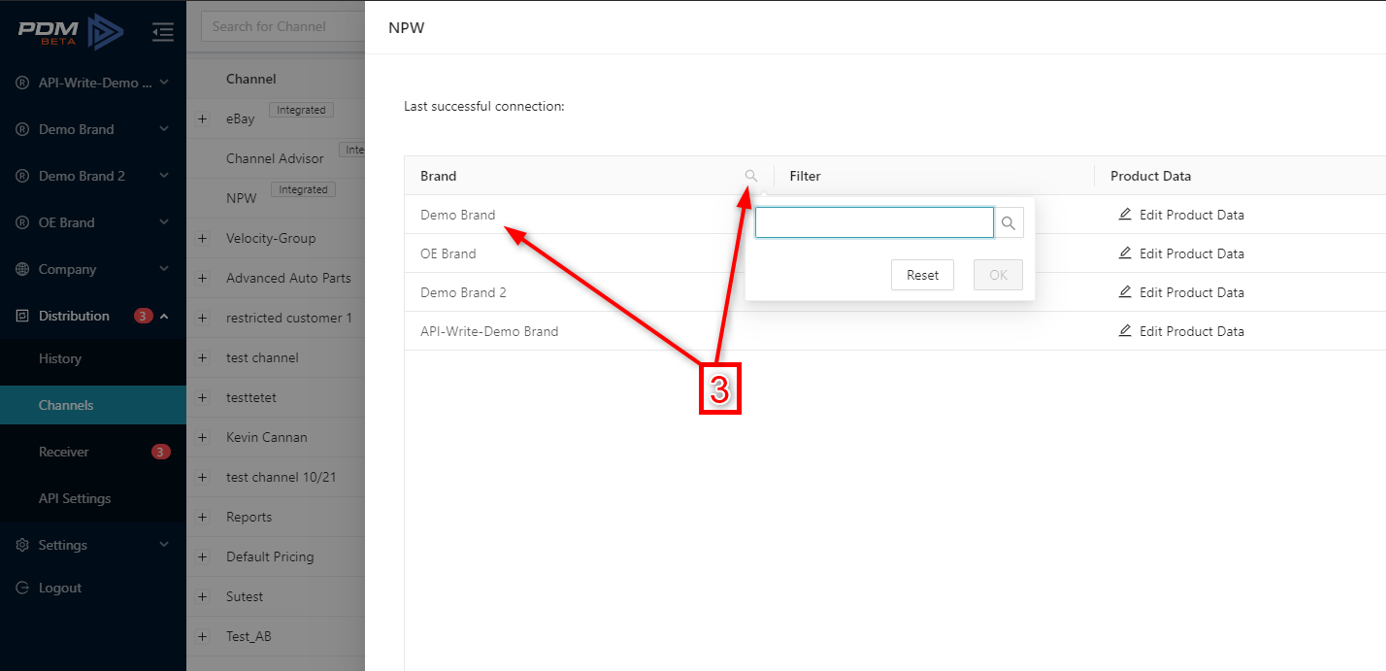 4.
Click in the Display menu; you can apply a
filter
to select the products that should be submitted to
the NPW channel.

Filters found in the
filter
option have been created previously within each brand.
5.
NPW must accept your brand to be loaded to their system. Here you see whether they have accepted or rejected your brand connection or if it is still Pending to accept or has been disconnected.
6. In the Action column, you can request to connect, disconnect or cancel a connection with the NPW channel.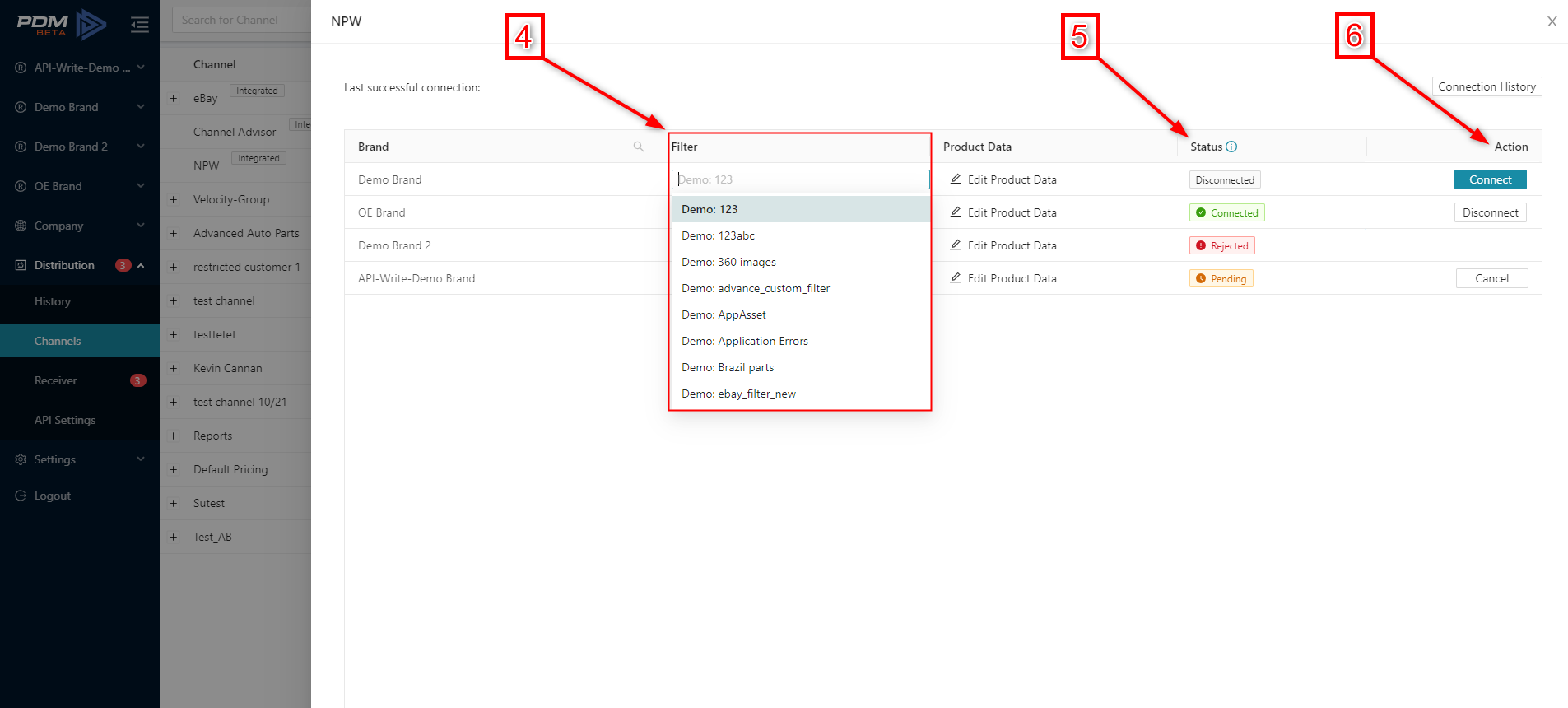 7. Configure the data you want to provide to the NPW channel with a custom template by clicking the Edit Product Data button.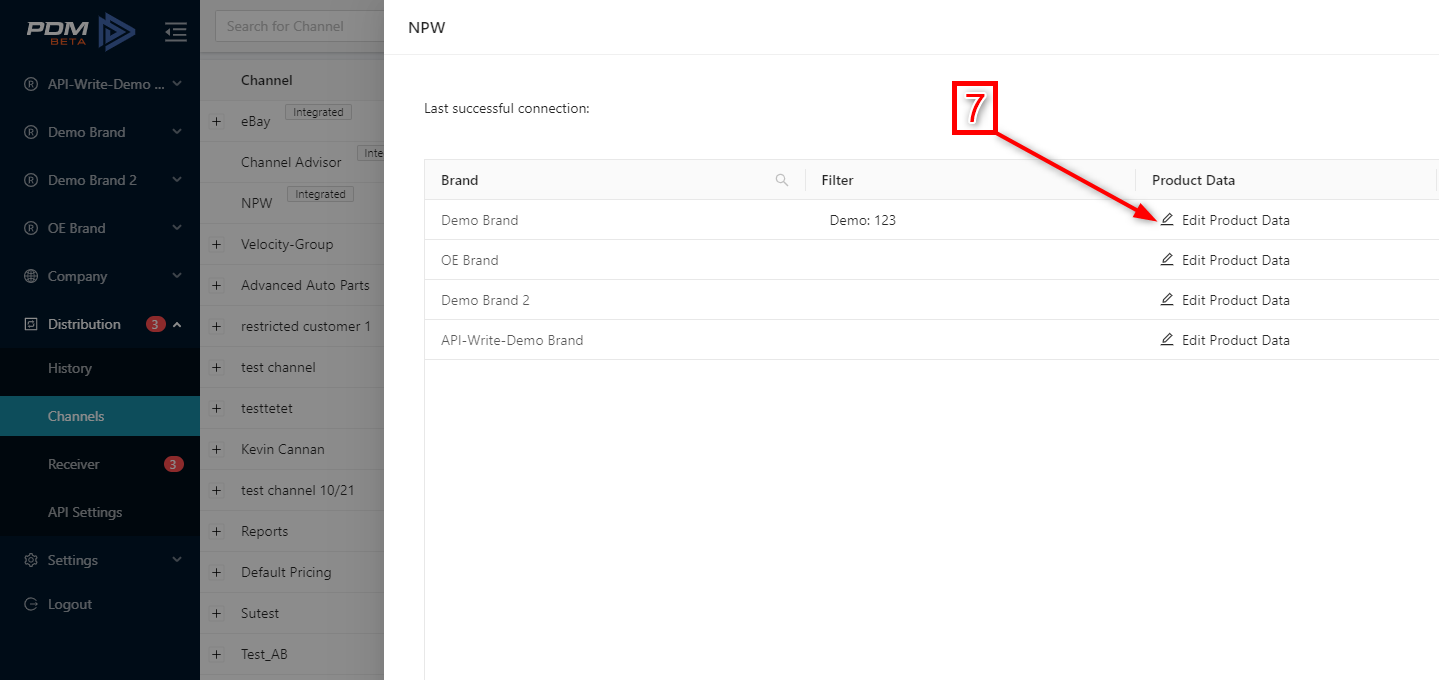 8.
You will have pre-configured options, and only some selections need to be made.
a. Move the scrollbar to the right; you will see different options.
b. Click to
edit
your selection.
c. Click the
Edit column
button.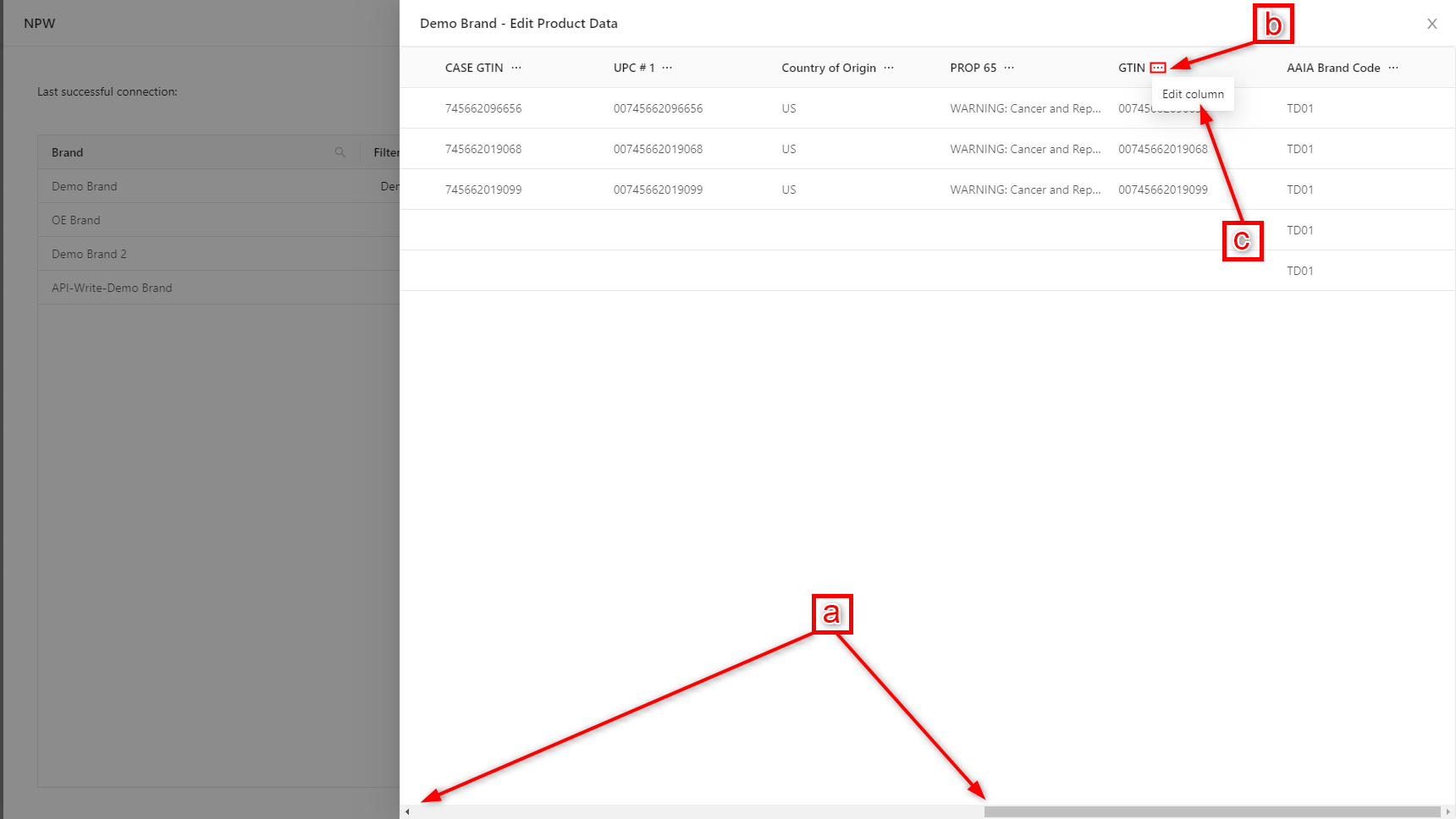 9. Make changes as necessary and click Save.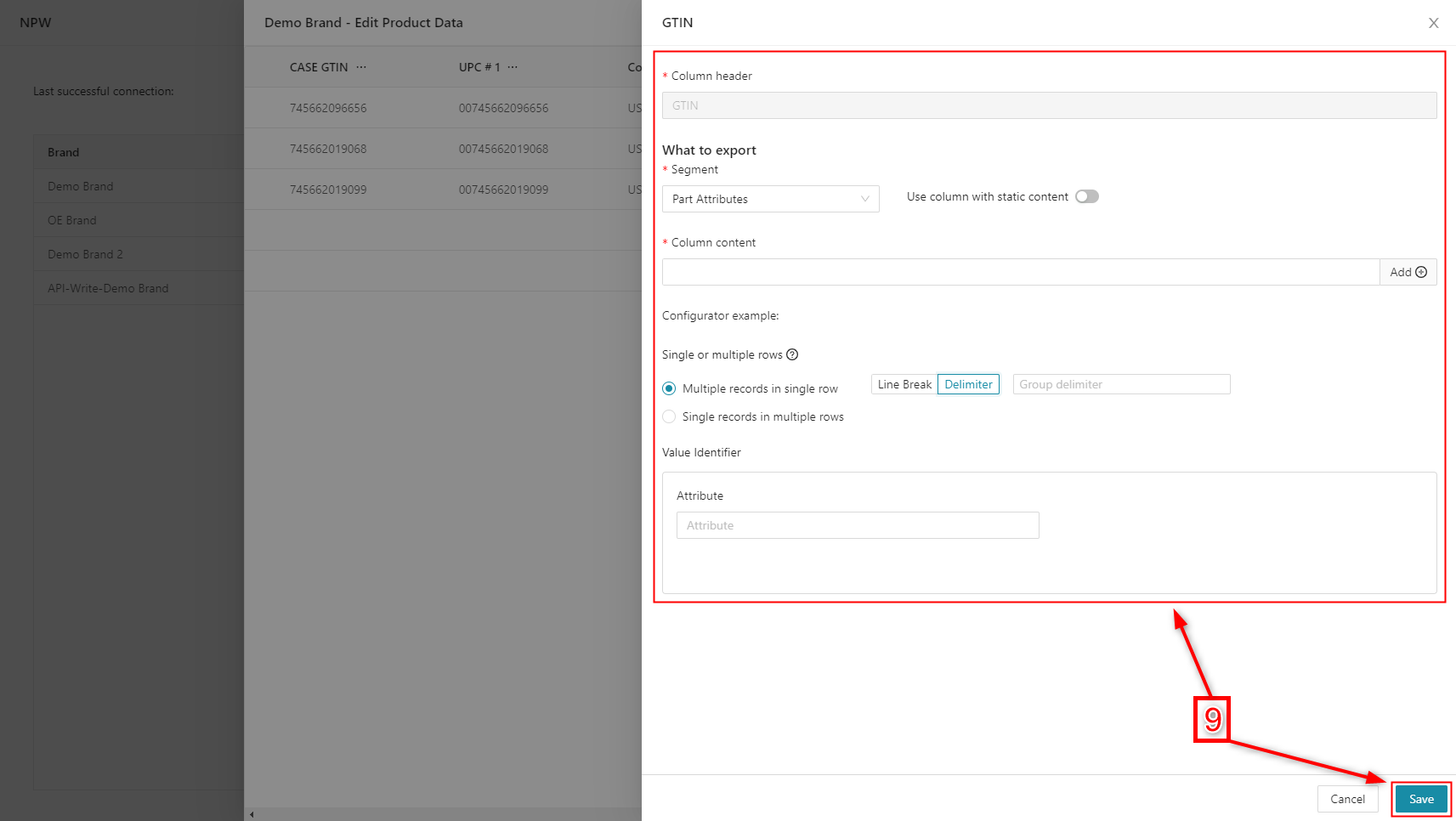 Now you are ready to request a connection to the NPW channel.
10. Click in Connection History, click Yes, and it will take you to the NPW History segment showing the last successful connection.