Interchange Segment

The interchange segment allows you to define your product as an interchanging part of other brands. Products are usually interchanged with a competitor or an OEM (Original Equipment Manufacturer).
Defining New Interchange Record
Select a Brand and choose All Products.


Select a

Product and click the Interchange

segment. (This segment only supports editing one product at a time).



Click the Add New Interchange Record

button.
4.
Choose an Equivalent UOM (Unit Of Measure) from the drop-down.
5.
Enter a Part Number and choose a Brand from the drop-down menu. These are required fields.
6.
You can manually enter a new brand by clicking the Brand not on List toggle switch.
7. For interchanging with OEM parts, choose OEM in the
Quality
field and
OE
in the
Type
field
.
8. You can add Public and Internal Notes at the bottom. Don't forget to click Save.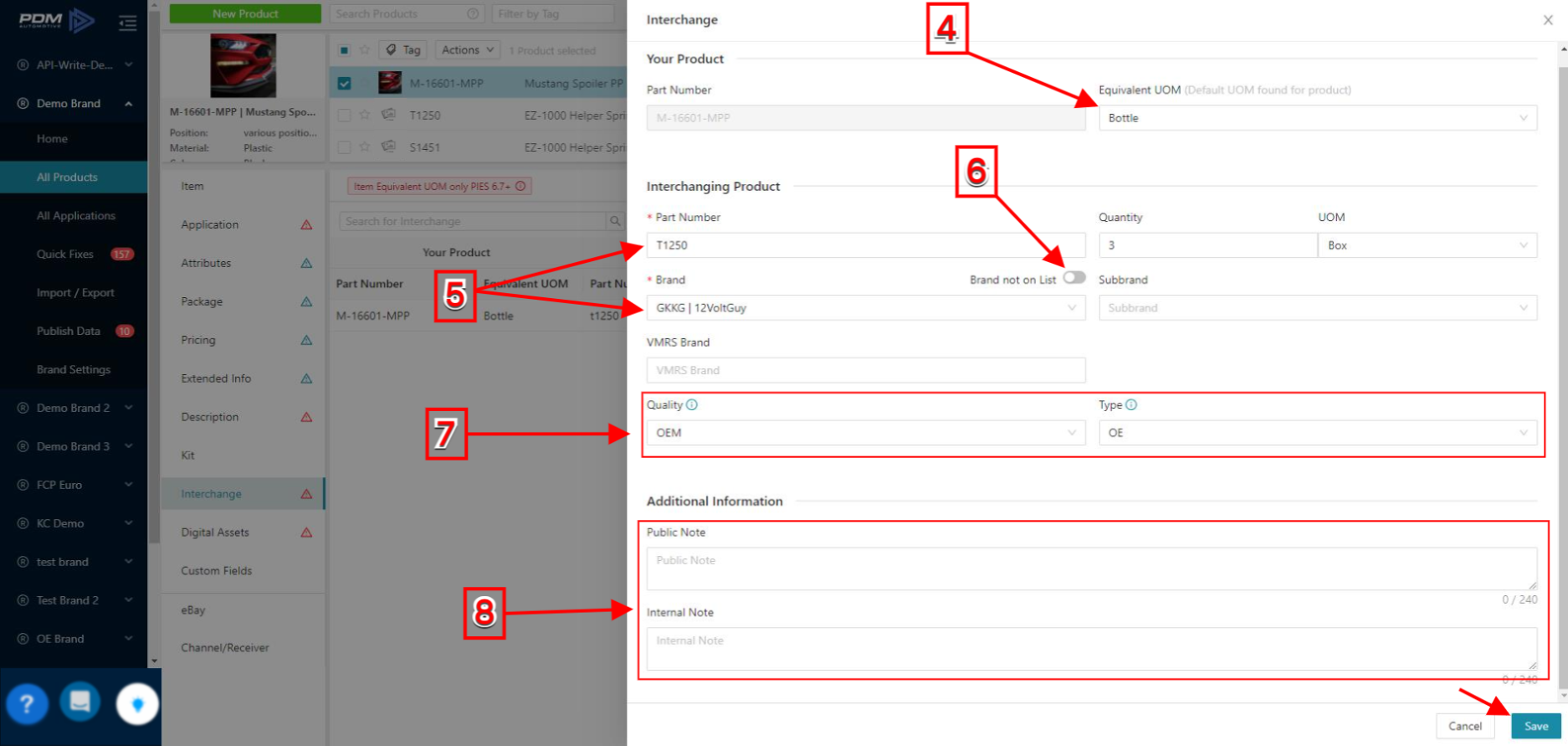 Now the new-added Interchange record will display in the Interchange segment. Click Edit to make changes.

When you are done editing, click Save. You can Delete the record by clicking on the lower-left button.