Gap/Coverage Report
The Gap/Coverage Report feature allows you to build a report and export it as an Excel file that shows which vehicles are missing for a particular part type. This is a great way for you to find out what application coverage you're missing and makes it easy to identify and fill the gaps making you one step ahead to be first to market!

The Gap/Coverage Report feature
is an
add-on
. If you are interested in this, please contact us at
sales@pdmautomotive.com
; we'll
be happy to assist you.
To access the Gap/Coverage Report:

Click on a Brand and select Import/Export.

Click in Gap/Coverage Report.

Select Parts or Filter.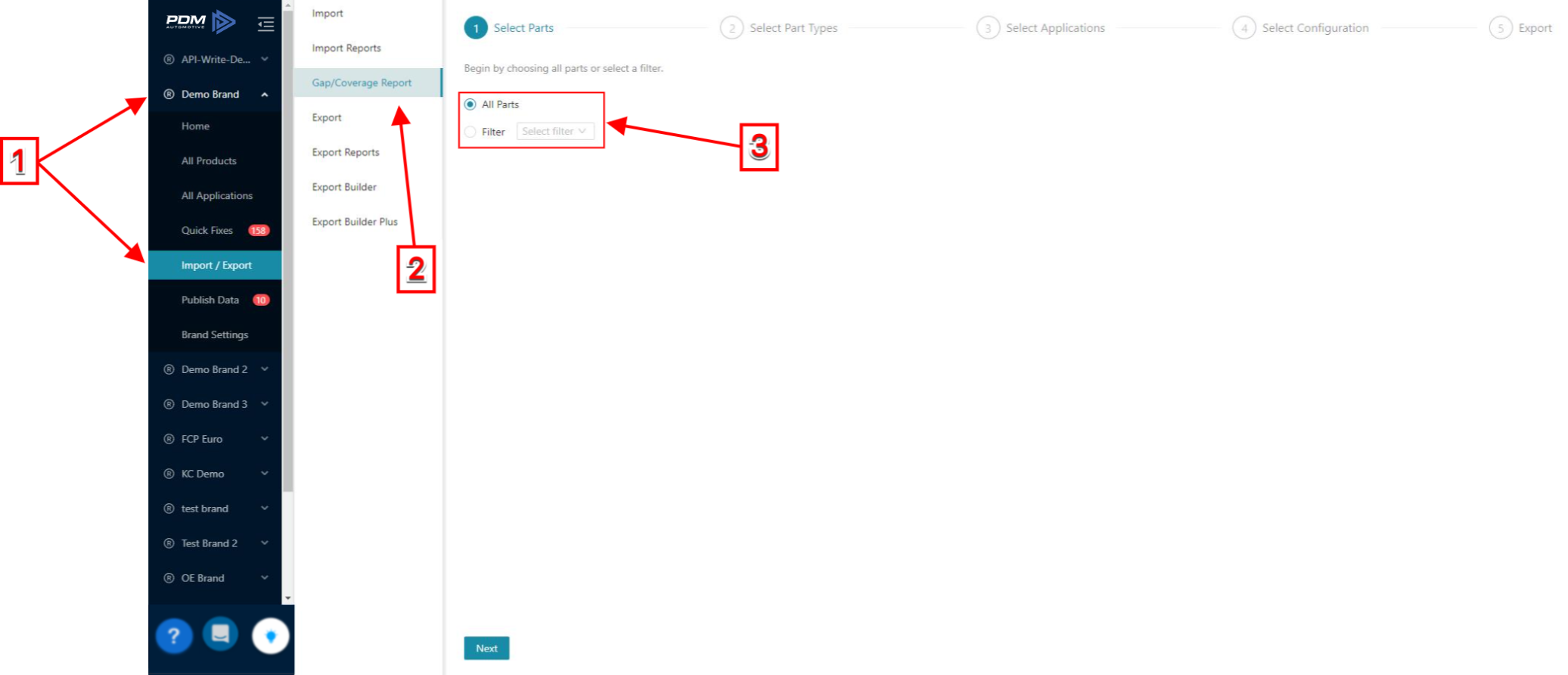 4. Select Part Types. You can filter by Category/Sub-Category. or directly search by Part Type.

5. Click in the buttons to set Part Types to the Selected list, or to move them back to the Part Type list.
6. Click Next to continue.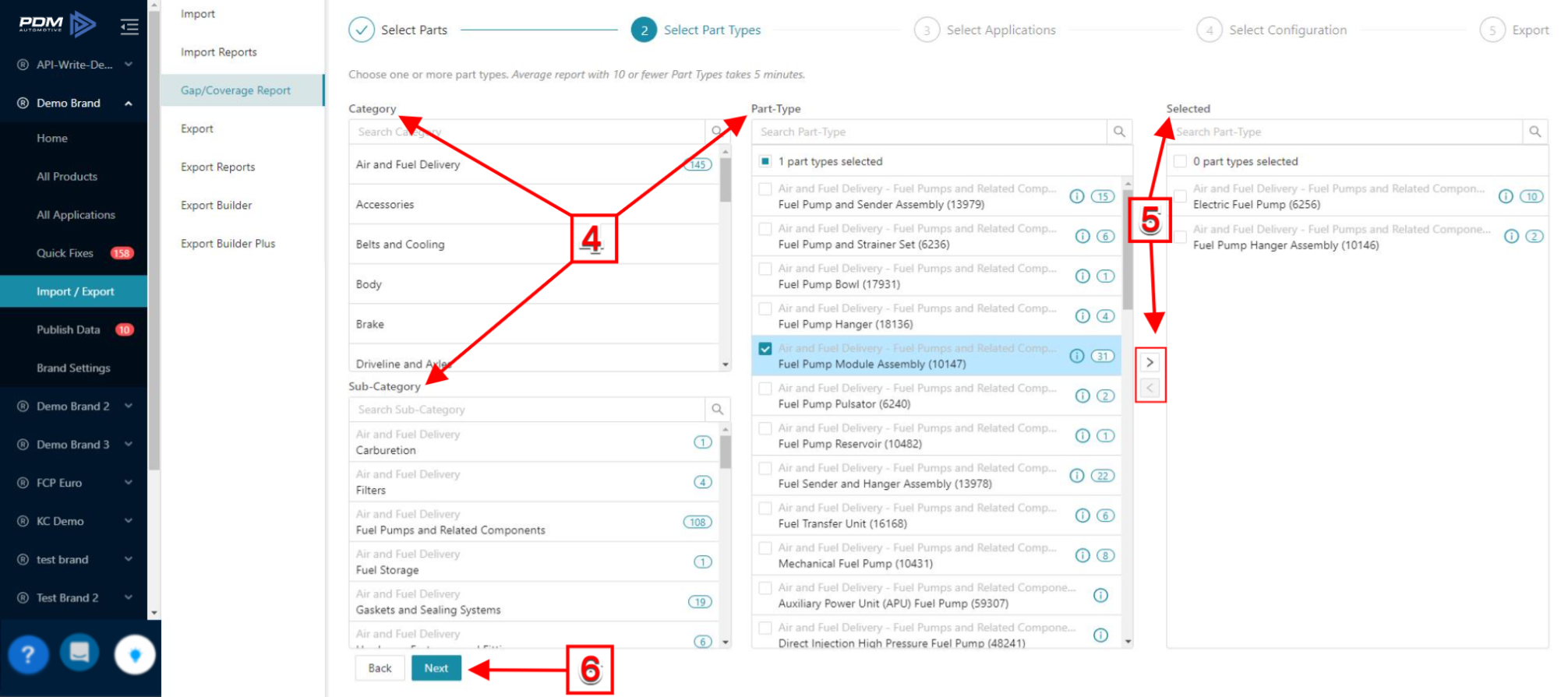 7.
Select
Applications
around
Vehicle Group, Vehicle Type, Make, Model, Year,
and then click
Next
.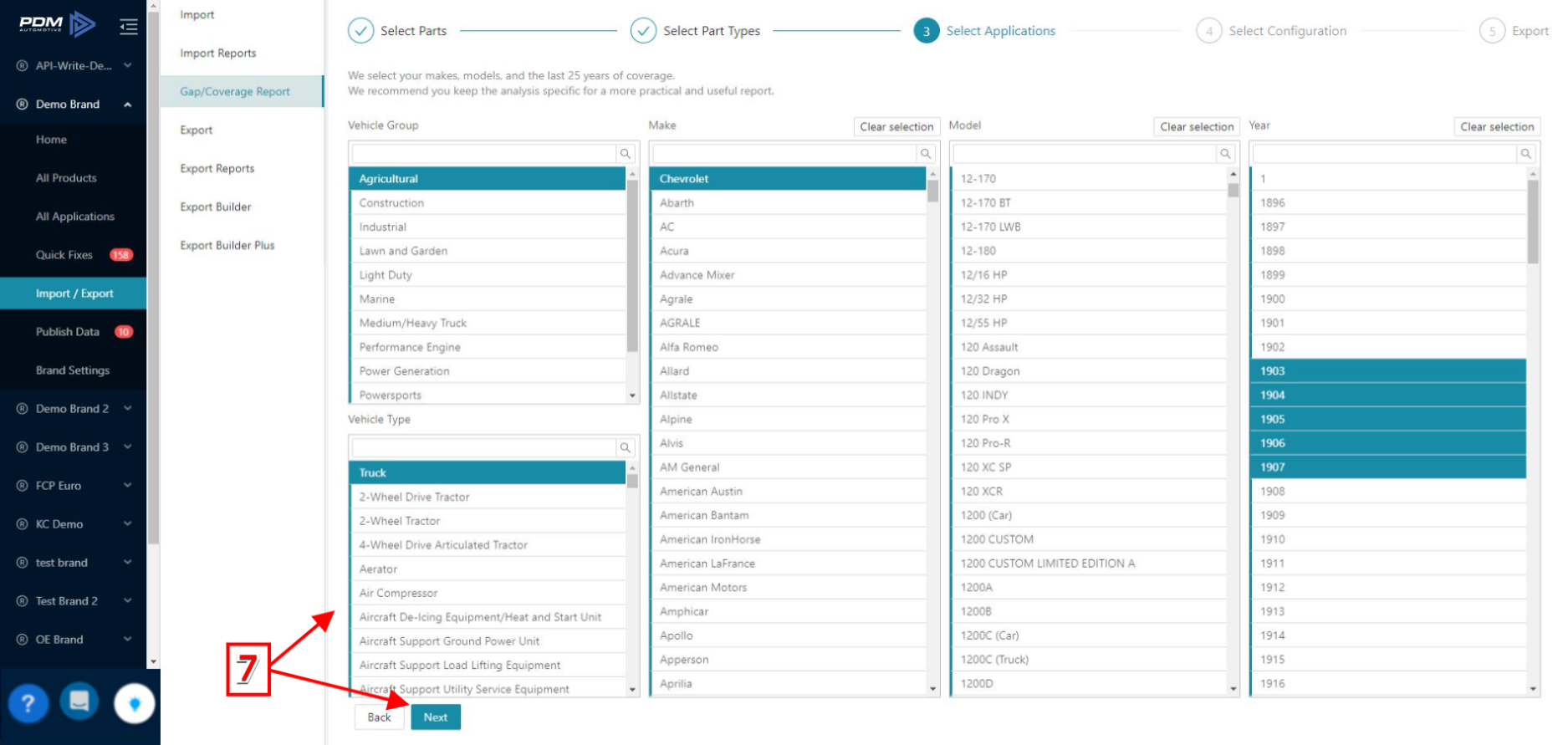 8. Select Position, Subconfigurations, and Regions, then click Export.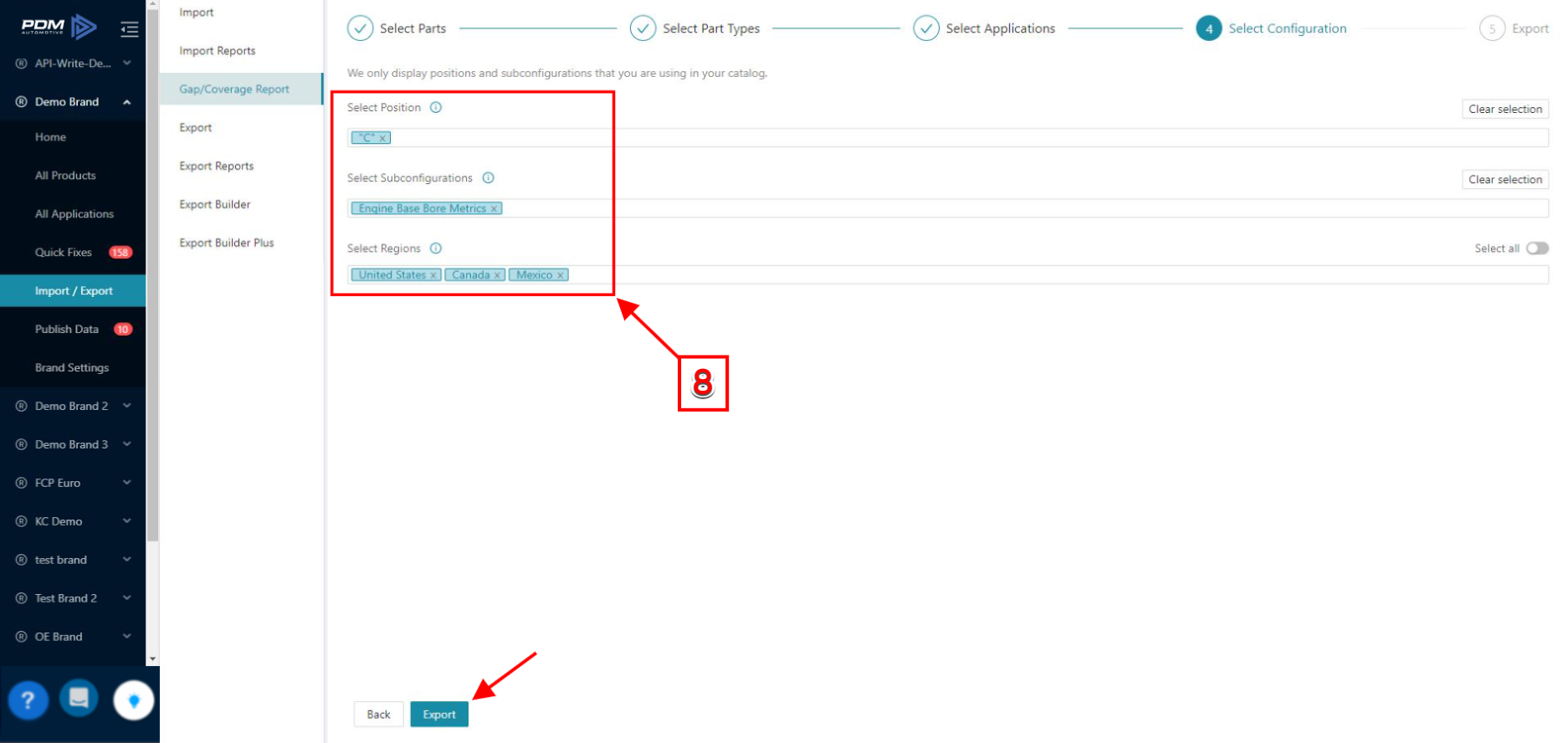 If you have
VIO
(
V
ehicles
I
n
O
peration) data, you can now add this to your
Gap/Coverage
report. To do this, you will need to provide confirmation that you have purchased
VIO
data and it will be added to the last column in the report generated.