Data Requests - Brand View
Data Requests - Brand View

In the Brand View, you can view, approve, or deny data requests from integrated receivers. Product or Brand data can also be offered proactively.

How to Share Data with Receivers:
Click the Distribution drop-down in the main menu and choose Receiver. The number of pending requests will appear next to Receiver.


A list of all integrated receivers is displayed.



Status: whether a request is approved, denied, or pending.

You can also proactively offer data to a receiver. Click Offer all Brands to offer product data for all the brands associated with the receiver.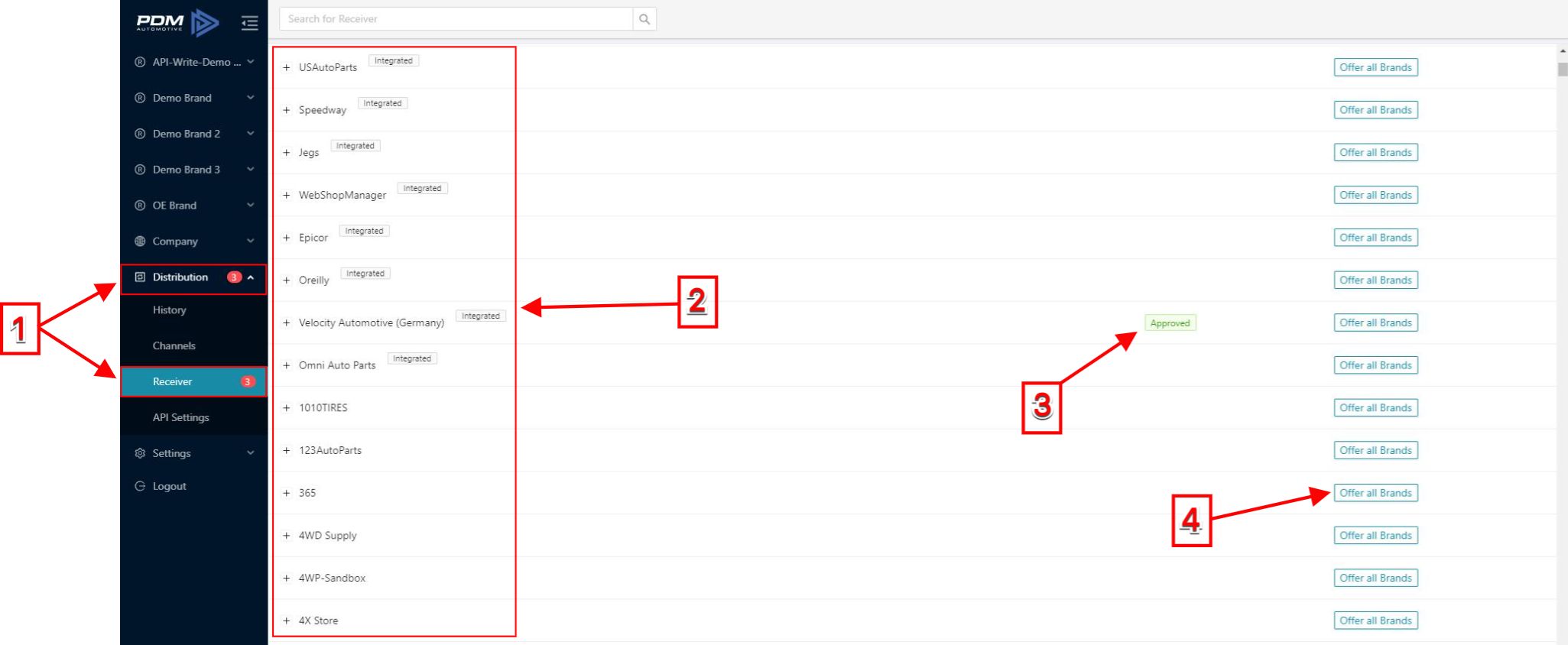 5.

If you want to offer the product data for a particular brand, click on the (+) to the left of the receiver name and click Offer Product Data.
6. Select a Price sheet and Price Type and click Save.



The
Status
of the requested or offered data will change and the receiver will be notified by email.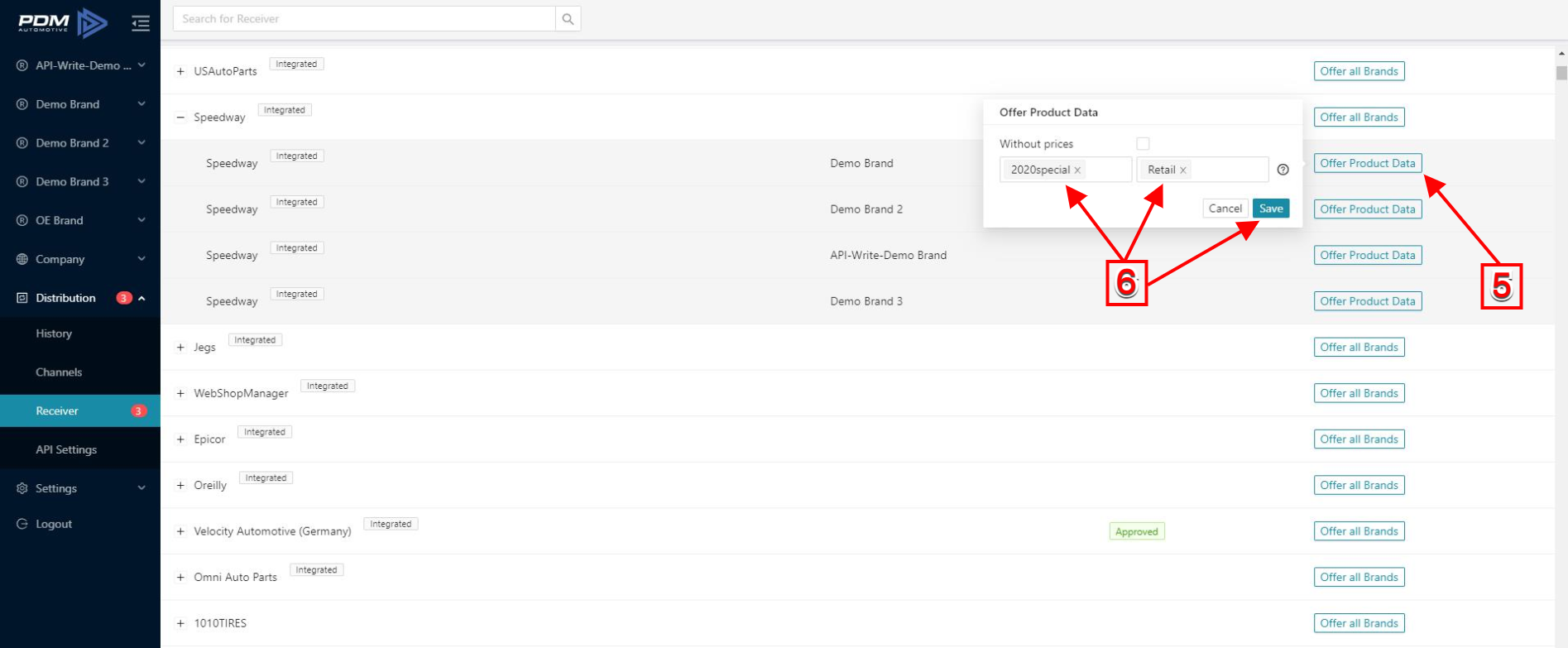 If the price type is not selected, all the price types are included in the product data


Related Articles:

Related Articles

Data Requests - Receiver View

Request Data from the Brand account In the Receiver View, you can request data, accept or reject data offerings from integrated Brands. See Tutorial: How to request data from brands How to request Data from Brands: Click in Available Brands and ...

Brand Management

Brand Management Here you can create new Brands for your account Navigate to Settings and click on the Brands button. Please type the name of a brand to search for it. You can set a brand to active/inactive by clicking on the checkmark. You can make ...

Publish Product Data

Publish Product Data When working on product data in the catalog view, data is stored in the "staging database" and is not yet available to customers/receivers. In PDM there are two ways to publish data to the "receiver database": Publishing through ...

Import/Export Bundle Data

Import/Export Bundle Data You can Import and Export data from the Bundle Feature right from the catalog. Export the Bundle Data In a Brand tab click All Products Select Application segment and select a parent product from the catalog Child ...

Improving Application Data

Partially Valid/Invalid Application Data PDM is constantly analyzing your product data for potential improvements. You can easily identify and fix the application data updates with the help of the color-coding feature. Green indicates that the ...