PDM now offers a way to connect your Shopify Store and perform live searches that gets your customers what they need when they need it.
With
Paramount Parts Connector App, a
dd product lookups by vehicle Year Make Model to your store and
empowers your customers to find the right products the first time!
Easy to user Year Make Model filters return only the products your customers need


Additional category and brand filters work with the Year Make Model filters to get customers to the specific products they're looking for


Powered by leveraging Pdm's robust database of rich accurate vehicle information


Reduce customer returns caused by inaccurate vehicle fitment information

Installation

Register for a Shopify Store or login if you already have one


Go to

https://apps.shopify.com/pdm-connector

to install the app


Install the app within your Shopify Store



Configuration

Within your Shopify Store, select Apps on the left Menu

Go to Installed apps and select Paramount Parts Connector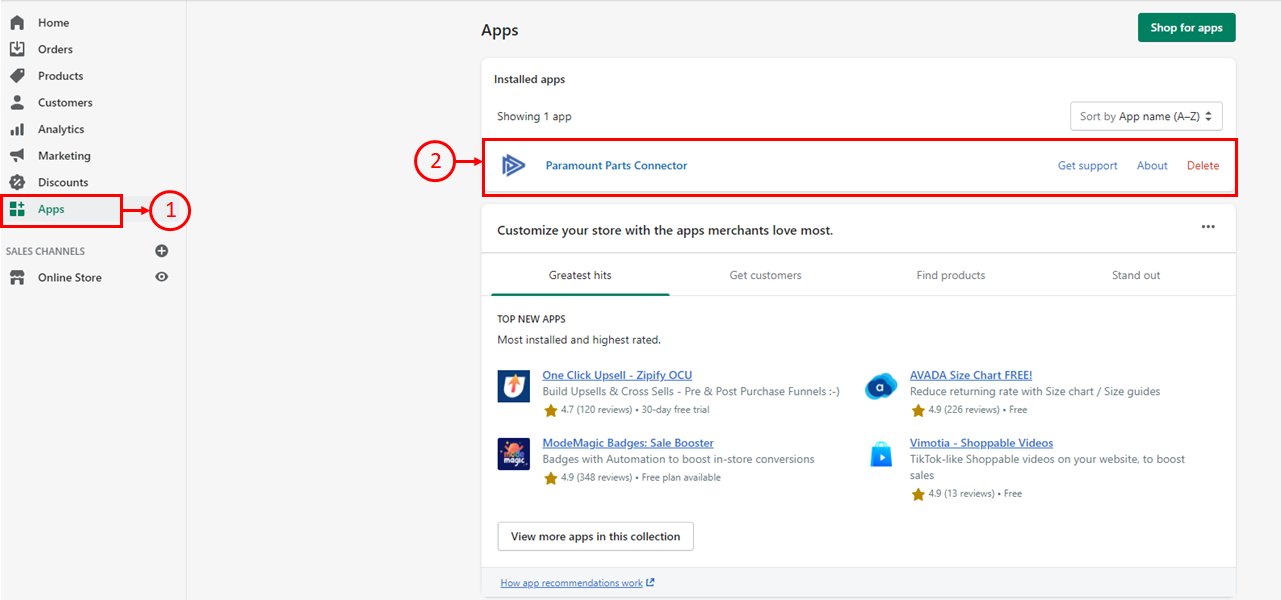 3. Within the app, select Config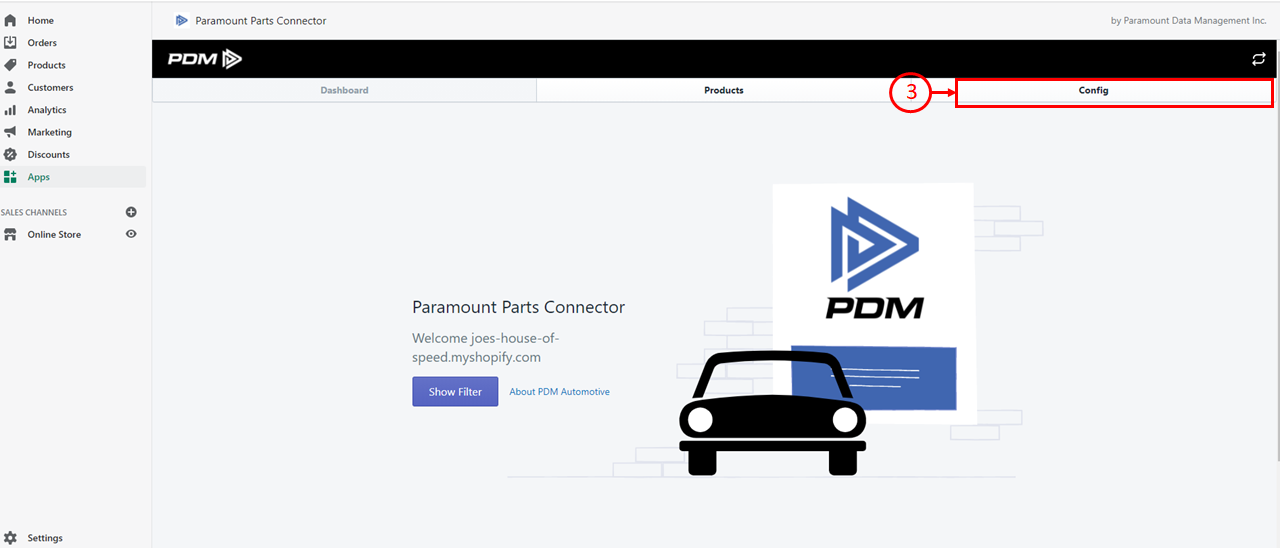 4. Select a valid
BrandCode and PartNumber for each of your products. Remember: These fields are defined by
Auto Care Data Standard
.
Both are required to connect your inventory to corresponding vehicle configurations.

"vendor" = brand code
"sku" = brand's part number
"Handle" should be industry unique identifier (e.g. brandcode_partnumber) (especially for Receivers to work)
5.
Give access product to receiver "Search API"

6. Insert a
Valid API Token
(This is relevant to use not only the demo data)

Export Products from your PDM account

Create EBP Profile,

Learn More



Export file


Must be CSV file (comma delimited)

Add "False" to Tax Column


Delete all commas from the content



Import Products to your Shopify Store

Select All Products in the Left Menu,

Select Import at the top right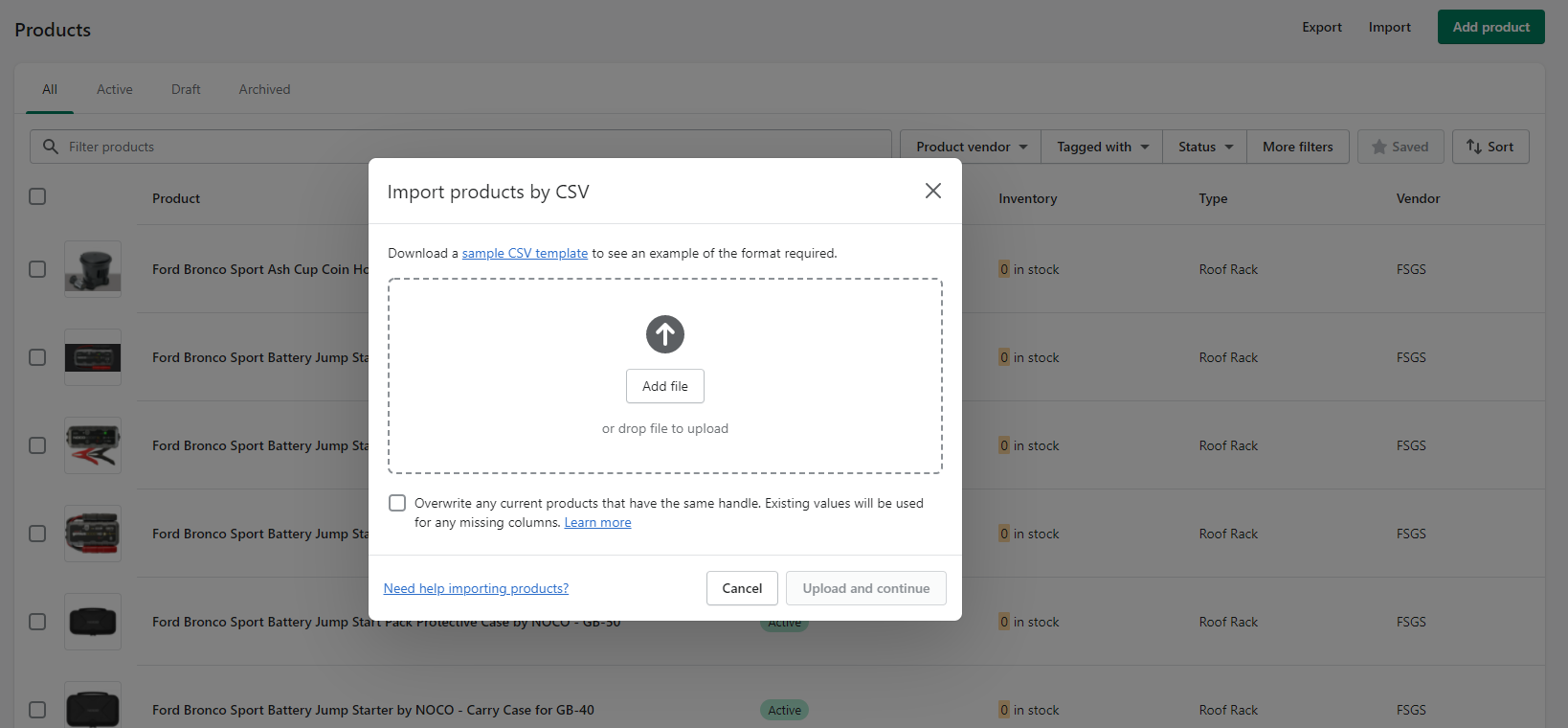 4. Every time products get updated you must "sync now". Go back to Apps in the left Menu

5. Select
Paramount Parts Connector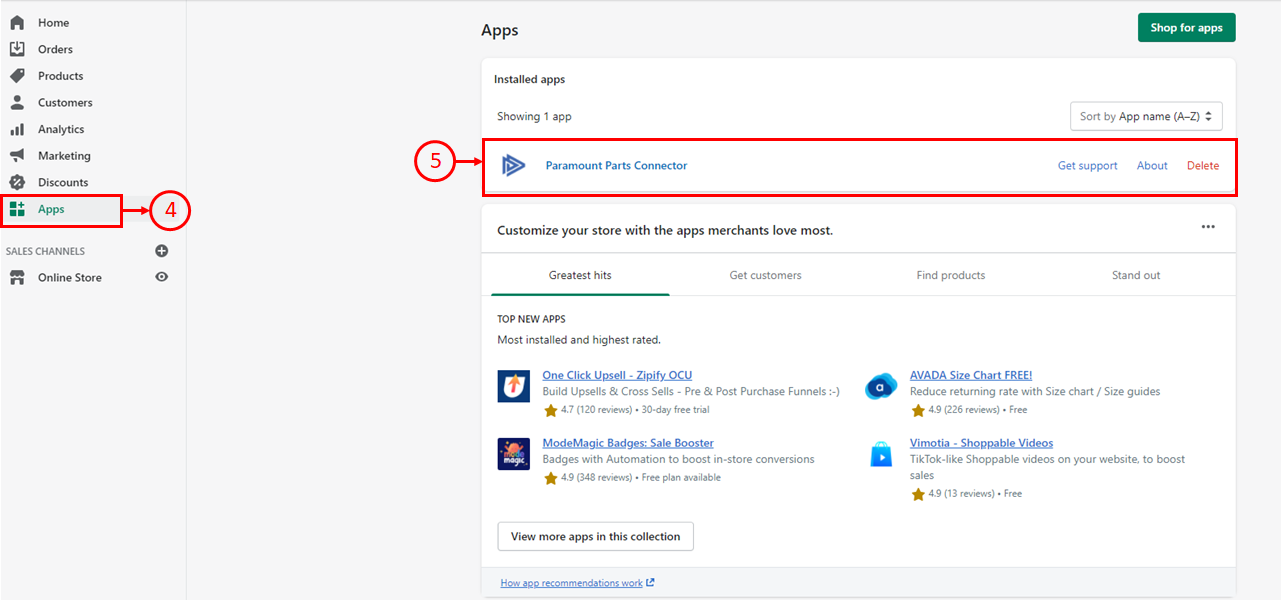 6. Select Products to find "Syns Now"

How to use the Paramount Parts Connector Search
Make sure to Add Search to Navigation: Go to "Online Store" on the left menu and select "Navigation"
2. Go to your Shopify store by clicking on the "Eye" Button


3. Search must appear in the Menu items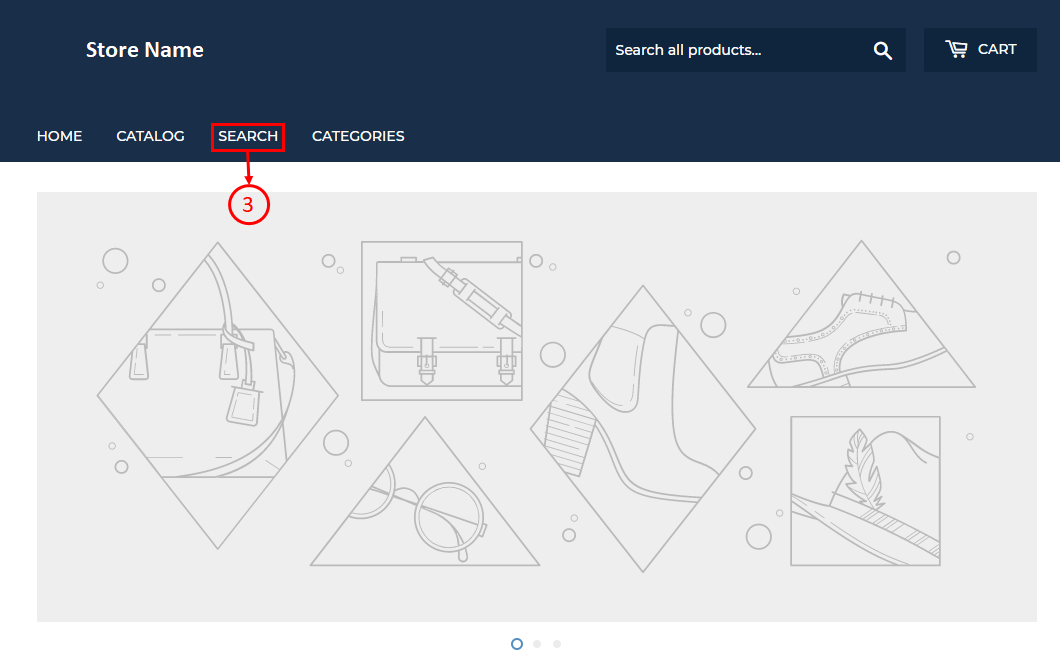 4.
Paramount Parts Connector Filter must be available, your customers will be able to select Make, Model, Year and the list of product that matches their vehicle lookup will be shown